blog
Dermal Fillers vs. Botox Injections: Differences and Applications
Jul 13 2023
Reading Time:

5

Minutes
Author:

Patricia Pezzano

Botox and fillers are some of the most popular aesthetic treatments for a variety of different reasons. They're outpatient procedures that don't require too much recovery time and can produce amazing results! 

When performed correctly, both injectable treatments can do wonders for wrinkles, frown lines, as well as smile lines, among many other concerns of aging. However, their key differences are important to understand. 

Here's a comprehensive guide to both treatments to ensure your patients can have a clearer understanding of what they should expect from Botox and fillers. 
What Is Botox?
Botox is a brand name of a medication, not a procedure. 
Botox is a brand name of a Botulinum toxin Type A. It is a neurotoxic protein produced by the bacterium Clostridium botulinum that blocks the release of acetylcholine. When injected into facial muscles, it temporarily disables muscle activity. This allows for muscles to relax, therefore leading to a reduction in facial expressions. This can help to prevent wrinkles that are formed through repetitive facial expressions overtime. 
What Can Botox Be Used For?
Aside from aesthetic purposes, Botox injections are used to treat some health conditions such as bruxism—also known as teeth grinding. It can also help ease symptoms of muscle spasms. 
Botox for migraines can also be helpful as it blocks neurotransmitters that transfer pain signals from the nerves to the brain. If your patient gets headaches often, injections may be required about every three months.
Do take note that Botox injections are not permanent and it certainly will not work on lines and wrinkles caused by sagging or a loss of volume. Loss of plumpness in the face may result in signs of aging such as jowls, laugh lines, and sunken eyes. 
What Are Dermal Fillers?
Dermal fillers are different from Botox. These are gel-like substances typically made of hyaluronic acid or cosmetic gels that bind to water and are designed to restore volume. 
Because they are broken down naturally by the body, patients will need to get them every 6-12 months to maintain results.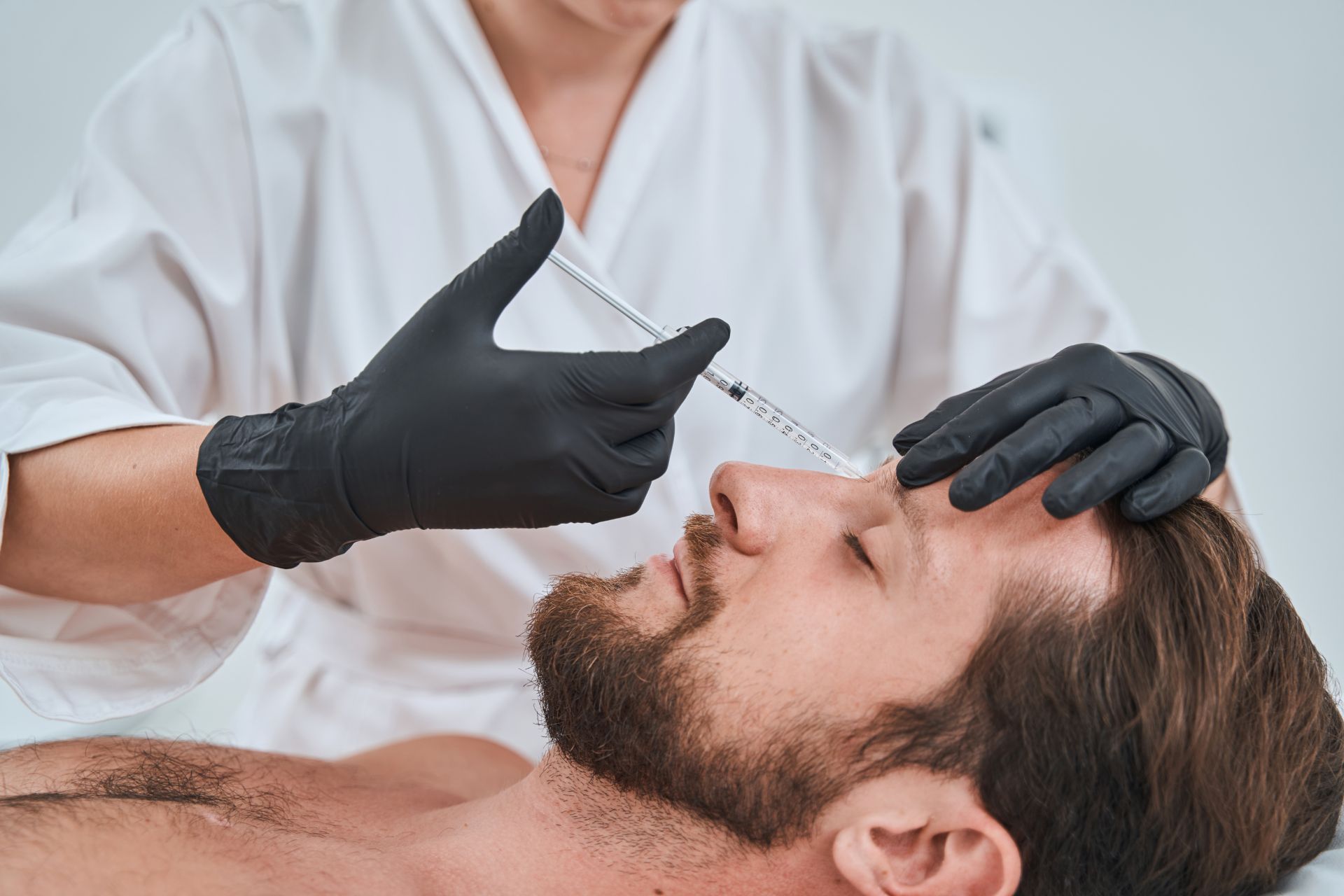 What Does It Treat?
Dermal fillers can be used to treat a multitude of areas including cheeks, temples, lips, laugh lines, smile lines, jawline, neck, hands, and much more! 
When injected into areas with a loss of volume, dermal fillers will provide patients with an instant lift in their skin. 
What to Expect After Each Appointment
Botox injections are done quickly, with full results after 14 days after the treatment. The effects last for three to six months before patients are recommended to come in for another injection—hence the popularity of "preventative Botox."
As far as recovery is concerned, patients are advised to avoid any strenuous activities for a few hours after a botulinum toxin injection. The purpose of this is to allow the facial muscles to fully heal first and prevent complications.
Fillers are also a series of injections given in intervals, usually every few months. However, unlike Botox, patients may experience bruising or swelling after the treatment. Results are immediate and can last between 6-12 months.
How Are Botox and Filler Different?
The main difference between Botox and fillers is the composition and the purpose of what they're being used for. 
Botox is designed to target expression lines on the face, while dermal fillers can help to correct lost facial volume. 
However, both go hand in hand together to enhance the appearance of the skin and treat signs of skin aging.
Injectors should always ask their patients about their treatment goals to help determine which of the two is best for them. Here are some considerations you need to ask your patients prior to customizing a treatment plan:
What are the patients' concerns? 

What are the areas they want to target?

What is the purpose of the treatment?

What type of results do they want to achieve? 

Do they want a more natural or enhanced result?
Let's look at some examples to reinforce the importance of having these conversations and conducting a skin assessment prior to injecting Botox and fillers.
Botox for Lips vs Filler
Two of the most popular aesthetic treatments for lips are lip fillers and lip flips. Both are quick and painless enhancements that can add definition and symmetry to a patient's lips.
A "lip flip" is a technique where a small amount of Botox, usually four to ten units, is injected into the muscles around the upper lip. This relaxes the muscles, causing the lip to roll slightly outward and creating the illusion of fuller, poutier lips without adding volume.
It's also more affordable for patients with a tighter budget, and because it's temporary, patients can try it first without making a more permanent commitment.
However, this treatment is not for everyone. It also takes time to see results (two weeks), so those seeking immediate results could find themselves disappointed. 
Meanwhile, dermal lip fillers like Juvederm and Restylane are injected into a specific area of the lips to add volume, definition, and smoothness. They provide natural-looking augmentation and can address various concerns, including thin lips, asymmetry, and fine lines around the mouth.
Dermal fillers for lips can provide longer-lasting and dramatic results. They're versatile and allow patients to choose much much they'd like injected. However, these procedures are more invasive and lip filler migration can occur overtime. 
Dermal Fillers vs Botox for Eyes
Another common cosmetic enhancement involves injecting dermal fillers or Botox around the eyes. Dermal fillers and Botox injections offer different results for dark circles or shadows, as well as wrinkles or sagging skin.
The skin under the eyes is may loose volume with aging, which is best treated with fillers. However, when patients have expression wrinkles around their eyes (commonly known as Crow's Feet wrinkles) —professionals will inject Botox into the surrounding eye muscles to relax muscle activity. This is best suited for those looking to reduce the appearance of Crow's Feet with effects lasting for three months.
Meanwhile, under-eye filler contains hyaluronic acid, which draws moisture and binds water and collagen under the skin. The injectable is administered to the crease between the lower eyelid and upper cheek to add volume and hydration to the hollow areas under the eyes, reducing the appearance of dark circles and creating a more refreshed and youthful look. Results can last between 8-12 months. 
Often, a combination of different injectable treatments can provide the best results. For example, dermal fillers can add volume to hollow areas, while Botox can address expression wrinkles like Crow's Feet. 
Learn From World-Class Experts at APT Injection Training
Choosing between Botox and dermal fillers isn't easy, especially for new patients. As a medical practitioner, it's your job to guide them on their aesthetic injectables journey by having the knowledge to answer their questions and experience to ease their worries.
APT Injection Training's Dual Intro To Toxin & Basic Filler Training is one of our many offerings that can set you up for success. Learn from experts in the field and get hands-on practice at our world-class training facility in Ontario, elevating your skills with up-to-date training courses that meet global standards.
Contact us today to take the first step toward certification!
Tips to be a
Successful Injector!
Free E-Book download
Recent Posts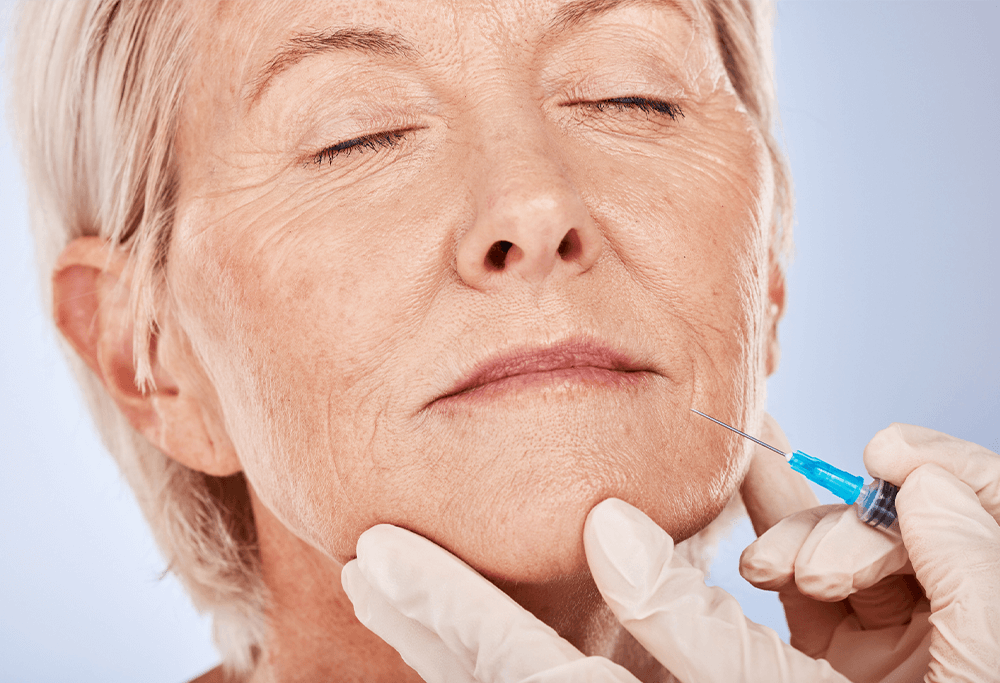 What Is Hyperdiluted Radiesse?
Aug 29 2023