blog
How Botox by Dentists is Making a Difference in Dentistry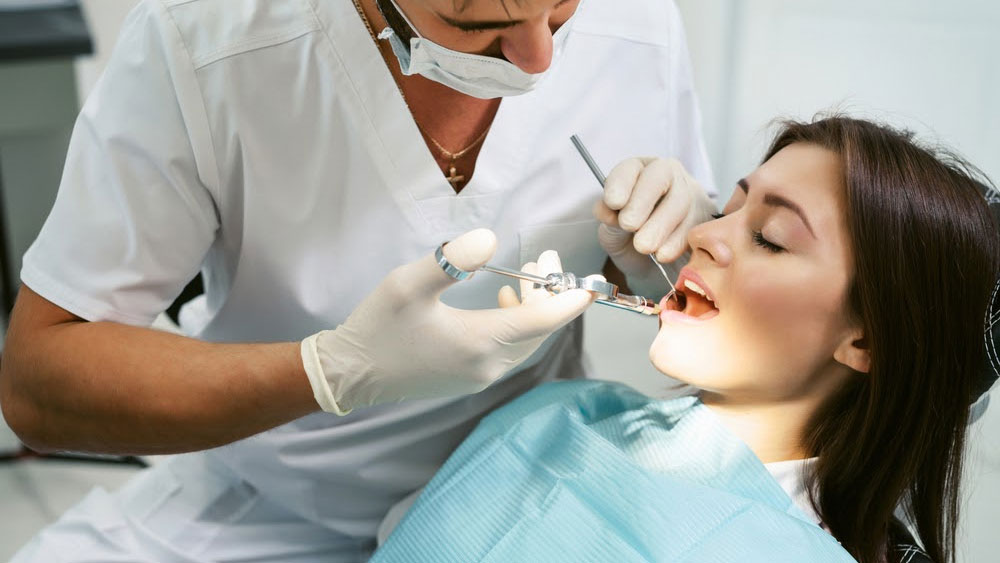 Jun 26 2020
Reading Time:

4

Minutes
Author:

Cathy Longley

Botox procedures come with far-reaching benefits that go beyond beauty. It also has practical applications that can improve a person's overall wellness and quality of life. Botox by a dentist, for instance, is gaining popularity due to its remarkable and straightforward treatment of muscle-generated conditions that conservative treatment therapies failed to address accordingly.

Dental Botox treatment is now seen as a promising non-surgical and minimally invasive approach that perfectly complements medical dentistry.

In this article, we'll take a closer look at how dental Botox works in dentistry and the advantages of getting your Botox injections from a licensed dentist. Let's dig right in!
Botox Injections for Teeth Grinding or Bruxism
Bruxism is when you unconsciously grind, gnash, or clench your teeth when you're sleeping or being awake. If you're doing it in your sleep, you have sleep bruxism, which is considered a type of sleep disorder.
The cause and extent of a person's bruxism is a case to case basis. Your dentist will assess your condition, depending on the following factors.
The severity of pain and tenderness in your jaw muscles
Signs of dental deformities, characterized by broken, cracked, or missing teeth
Serious dental problems and damages in the bone and cheek area as shown through dental X-rays
In some cases, your dentist may refer you to a medical sleep specialist to rule out every potential trigger. Nevertheless, botox injections by a dentist are known to deliver amazing results for bruxism.
Botox As An Alternative Treatment for Temporomandibular Joint Pain (TMJ)
Temporomandibular joint disorder or TMJ disorder refers to discomfort in the muscles and joints connecting the jawbone to your skull. Its symptoms include:
A searing pain every time you move your jaw to speak or chew food
Aching in your ears
Sudden bouts of migraine or headache attacks
Episodes of getting jaw locked
Difficulty opening and closing your mouth without being uncomfortable
Pain around the facial area
The exact cause of Temporomandibular joint disorder is yet to be known. It usually involves a lot of different contributing factors and varies per person. Some people with TMJ disorders also have bruxism or tend to grind their teeth habitually, but not everyone who clenches their teeth has TMJ.
Botox by a dentist injector can be an effective alternative cosmetic treatment to provide TMJ relief and other health conditions that cause jaw tension when conservative medical treatments fail. When your dentist injects Botox or dermal fillers into the facial area, the product slowly relaxes the muscles and prevents it from engaging in the jaws' unconscious movement. As a result, the soreness, tension, and aching are successfully addressed.
Patients who get dental botox injections for their TMJ would notice a significant improvement with their symptoms within a few days after their treatment. The results of Botox for Temporomandibular joint relief typically lasts for three to five months, depending on how fast you metabolize the product out of your body.
Botox for Migraine Relief
Migraine may seem harmless to many people, but for those who chronically suffer from episodes of attack, it is a debilitating condition that leaves them unable to move or do the things they normally would because of excruciating pain. Botox treatment by dental professionals can give immediate and long-lasting relief to migraine sufferers by relaxing the muscle nerves and blocking the sensory receptors that signal pain.
Botox Works Beautifully in Tandem with Aesthetic Dentistry
If you're getting your teeth enhanced cosmetically, whether through dental implants, veneers, laser gum contouring, or teeth whitening, go all the way by asking your dental hygienist for botox treatment on your chin or a lip filler injection to add volume and definition to your kisser. These cosmetic injectables will perfectly compliment your dental work.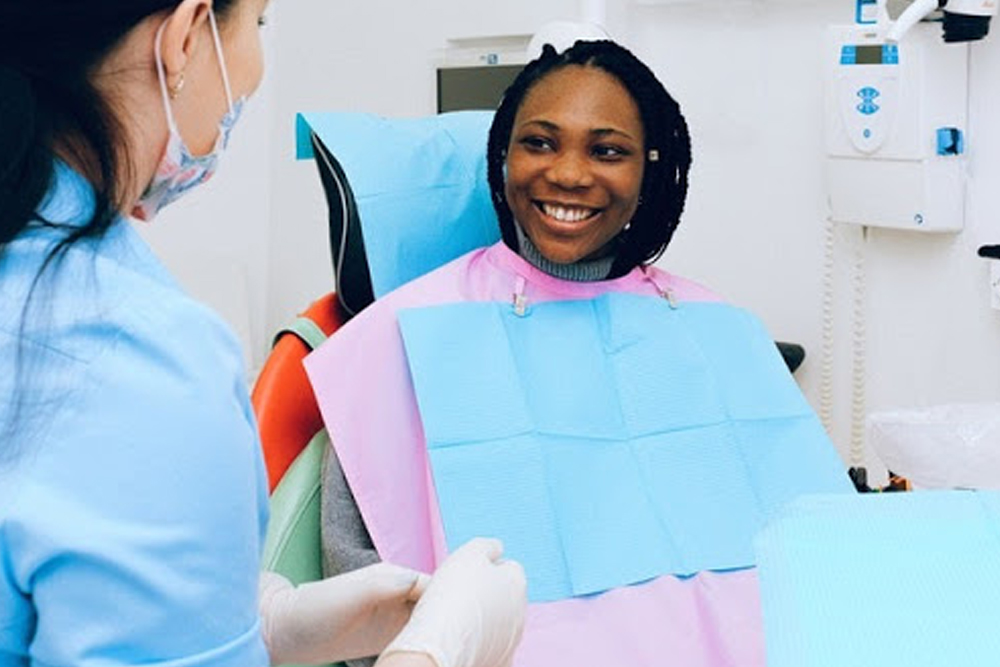 How to Select the Right A Dentist for Your Botox Treatment
The astounding results of botox injections can speak for themselves. However, your injector's skill and qualification still play a pivotal role in getting the results you desire. That being said, choosing the right dentist to do your botox treatments is of utmost importance.
Here are some practical tips to help you.
Go to a dental office.
Dental

botox treatments

should be administered in a registered dental clinic.
Look for a dentist trained in oral and maxillofacial health.
If you are considering to have a

botox treatment

by a dentist in hopes of addressing bruxism or

TMJ disorders

, we highly recommend seeking out someone who specializes in oral

treatment

and maxillofacial health, which is a branch of dental science that covers diseases, injuries, abnormalities in the mouth, jaw, and face.
Your dentist should have a separate Botox injection certification.
As with other licensed medical doctors, your dentist should have gone through the required

botox training

and have the necessary certifications before offering Botox or dermal filler treatment to clients.
In a dental practice, Botox procedures by dental professionals is normally done as a part of a holistic dental approach or a complementary cosmetic treatment, and not as a stand-alone treatment.
Botox Certification for Dentists
Are you a licensed dentist who's interested in incorporating botox injections and dermal filler injections into your practice? APT Injection Training is an internationally recognized institution that provides world-class certification courses for qualified medical professionals. Our Dental Filler & Botox Training is an intensive course, which will teach you everything you need to know about Botox by dentist.
For more information on our BOTOX and dermal filler certification courses, please contact us today! A member of the APT Team will get in touch with you immediately.
Tips to be a
Successful Injector!
Free E-Book download
Recent Posts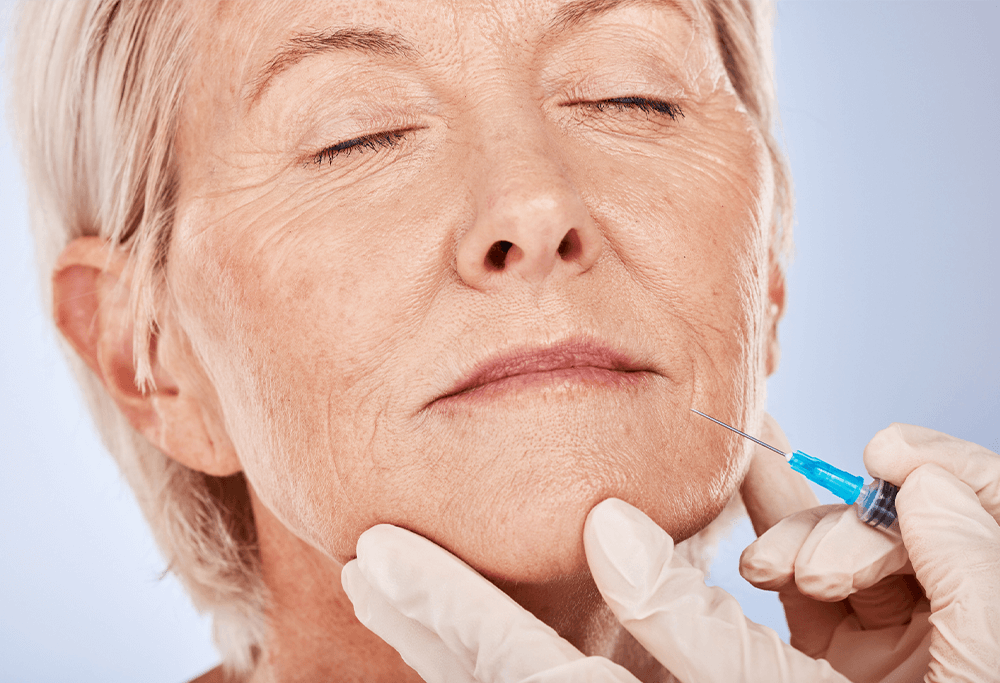 What Is Hyperdiluted Radiesse?
Aug 29 2023