blog
How to Become a Botox Model for Training Courses
Apr 20 2023
Reading Time:

4

Minutes
Author:

Patricia Pezzano

Yes, Botox models are real people like you!

They volunteer to attend classes that teach medical professionals proper injection techniques, which means they receive aesthetic enhancements that would often cost hundreds of dollars at a vastly reduced price.

Does this sound like something you would be interested in? If so, keep reading to learn the ins and outs of becoming a model for Botox.  
What Is a Botox Model?
Medical practitioners undergo rigorous training processes that usually involve hands-on training. However, they also need to see how these procedures—such as lip flips—affect people in real-time. This is where the models come in.
A Botox model is someone who receives the injections during training sessions for medical professionals. Essentially, they're there to help trainees practice and improve their injection techniques under the guidance of an experienced instructor or trainer.
During the training course, the medical practitioner injects Botox into the targeted muscles on the model's face like the forehead, between the eyebrows, or around the eyes. They can then assess the results on the patient's facial features and anatomy and learn how to properly inject Botox to achieve the best results.
Becoming a Botox model is a great way to get the results you've always wanted at a reduced cost. For many, it presents an opportunity to undergo procedures that may have otherwise been inaccessible. 
However, with that being said, it's important to choose a reputable training provider and understand you're participating in a training session rather than receiving treatment from an experienced injector. You have to understand the risks associated with your decision and be comfortable with them! 
Are There Requirements To Become a Model?
Botox models can be adults of all genders and ethnicities. However, they must be in good health and not have any underlying medical conditions that could cause complications during the procedure. This includes not taking any prescription drugs, such as certain anticoagulants and antibiotics. To be a Botox model, patients should not be pregnant or  breastfeeding.  
Meeting all these criteria will position you as a reliable model and increase your chances of being chosen as a Botox model in the future.
Here's What To Expect 
Answering that "lip filler models wanted" advertisement is easier said than done. You need to undergo clearances first before you can receive treatment.
Before the Treatment
To become a Botox model for training courses, you should start researching reputable training facilities in your area. You can search online or contact local aesthetic training centres to see if they need models for Botox injection training.
Once you find a training centre and get in touch with them, the application should be fairly straightforward. However, some Botox injection training courses may have specific requirements for models, so always provide accurate information.
At facilities like APT Injection Training, a Botox model will first undergo a preliminary consultation with nurses and a medical clearance with a physician. This is to evaluate your skin type, assess medical history, and decide whether a candidate is eligible to receive aesthetic enhancements.
During the preliminary consultation, the nurse provides all the information someone would need to know about the training sessions. This typically includes what to expect during the procedure, the kinds of enhancements that fit their cosmetic goals, as well as aftercare and post-procedure guidelines.
The information session will also outline potential adverse reactions or complications that may occur after having undergone an aesthetic treatment. Taking notes and asking questions at this stage of the process is recommended. 
Facilities have the right to refuse a patient if they're found unfit for the treatment. 
During the Treatment 
During the training session, the model receives Botox injections from a trainee under the guidance of the instructor or trainer. Their job is to be patient and relaxed while the trainer demonstrates the injection techniques. 
A Botox model also needs to follow instructions given to ensure everything goes smoothly and to reduce the risks of adverse reactions or side effects. It's important that they stay present and listen to everyone in the room.
After the Treatment 
Botox models are asked to provide feedback on the results and the overall experience. This helps the trainer or instructor improve their technique and teaching methods. 
More importantly, they need to follow the instructor's aftercare guidelines to ensure proper healing and avoid any potential complications. Aftercare is an important part of these kinds of procedures and should not be overlooked. 
Sign Up as a Botox Model at APT Injection Training 
Becoming a Botox model at APT Injection Training has some great advantages. When you sign up with us, you'll get expert-level treatments at a discounted price to help you reach your aesthetic goals.
Our internationally-recognized training facility is home to licensed doctors, registered nurses, and registered practical nurses and dentists. Our courses are only offered to students with medical backgrounds and experience in clinical settings, so you know you're receiving the highest quality of treatment from healthcare professionals.
If you have further questions about being a model for Botox, get in touch with us today!
Tips to be a
Successful Injector!
Free E-Book download
Recent Posts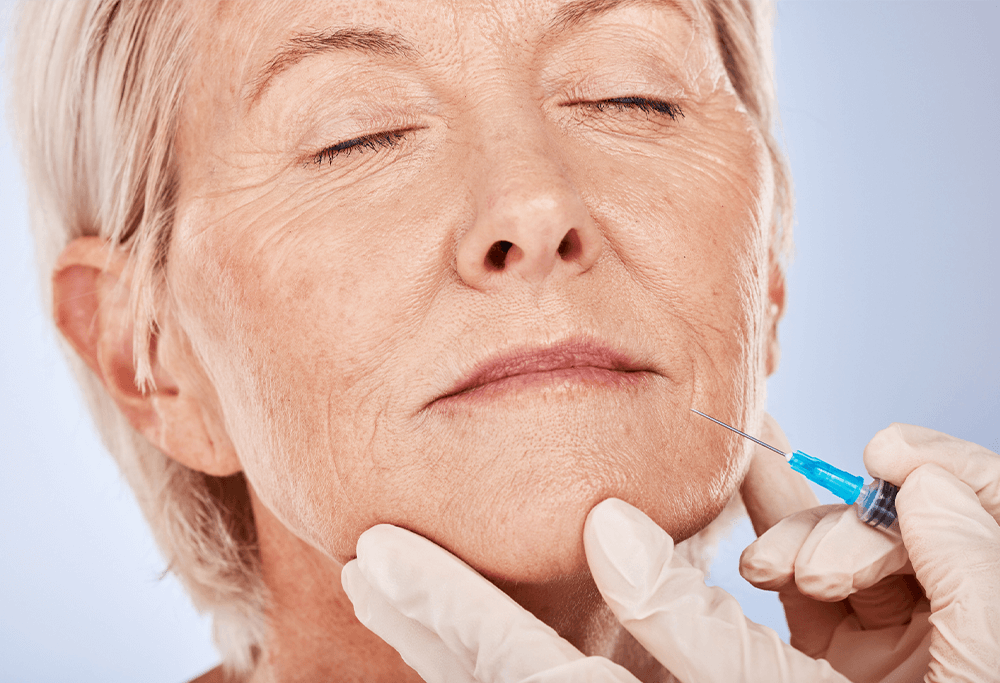 What Is Hyperdiluted Radiesse?
Aug 29 2023