blog
How to Find the Right Medical Aesthetics Program for You
Jul 20 2020
Reading Time:

5

Minutes
Author:

Cathy Longley

The medical aesthetic industry is teeming with exciting career opportunities. Investing your time, finances, and energy towards completing a medical aesthetics program is a worthwhile endeavour that will pave the way to a promising professional life ahead of you.

In this article, we breakdown everything you need to know to help you choose the right medical aesthetics program, from the wide range of topics covered, the various jobs and niches you can explore, to a list of tips and must-asked questions when picking out the best course for you.

Let's delve right in!
What You Need to Know About Medical Aesthetics Programs
A medical aesthetics program is offered as a career-focused course for individuals who have completed their secondary education in Canada offered in technical or vocational colleges and universities. It features a diverse learning curriculum that delves into various aspects of becoming a highly skilled medical aesthetician who can adapt to the ever-growing demands and standards of clients.
When you enroll in a medical aesthetics program, you can expect to learn about:
Practical and theoretical learnings – teaches students how to do proper skin health analysis, skin conditions and appropriate treatments for each, popular facial treatments for acne, hydrating, and anti-ageing benefits.
Safe and effective administration of the latest skincare and beauty treatments – including different types of mechanical and chemical peels, laser hair removal, fractional laser, skin resurfacing
Introduction to Botox and dermal fillers – gives students an overview of the inner workings and facial rejuvenating benefits of cosmetic injection treatments
Client relations and customer service skills – trains students on how to effectively communicate with clients and colleagues to promote sales and customer retention. It includes immersive learning on the best industry health and safety practices when providing different types of services.
When doing your research for potential institutions, always take a closer look at the course curriculum to see whether their medical aesthetics program can provide you with in-depth course materials, lecturers, and hands-on training.
Potential Careers a Medical Aesthetics Program Can Get You
The beauty of a medical aesthetics program is that it is a job-ready course that boasts of many possibilities and potential career opportunities in store for you. Knowing all about the many career paths you can pursue can give you a clearer understanding of what medical aesthetic program is most suitable to your personality and aspirations.
Here are some excellent examples:
Skincare Specialist
Skincare specialists support clients struggling with a variety of skin concerns due to hormonal imbalance, a preexisting condition, or injury. They can recommend products and skin therapies to help clear up client conditions and achieve a stunning complexion. Skincare specialists are in-demand positions in medical spas and dermatology clinics.
Laser Technician
After completing a medical aesthetic program, many individuals pursue specialized certificate training for new laser treatments. Cosmetic laser technicians use light-based therapies to skin imperfection enhancement, tattoo removal, or skin-tightening techniques. They get hired working alongside plastic surgeons or dermatologists in private medical spas and healthcare facilities.
Clinical Instructor
Upon completing a medical aesthetics program, you can also explore academic settings and work as a clinical trainer or clinical instructor. This role is often available in many hospitals, private practices, and educational institutions. You can pass on your knowledge on various subject matters and experience to aspiring medical aesthetic professionals.
Clinic Consultant
As a clinic consultant, your role is to handle the business and administration side of a healthcare facility like private clinics and hospitals. You will provide support to the physician and, as a result, improve their efficiency and the client's treatment experience. It's a sought-after position usually offered in spa clinics, beauty spas, and private practices.
A medical aesthetics program is a great stepping stone towards more specialized treatment therapies. As a certified cosmetic injector, you have to be a registered health practitioner—a physician of any specialty, a dental surgeon, or a licensed nurse or nurse practitioner. You are eligible to administer Botox and dermal filler injections to clients seeking aesthetic enhancements and proactive approaches against the effects of aging.
Nurse injectors are allowed to provide Botox injections with the recommendation and close supervision of a medical doctor.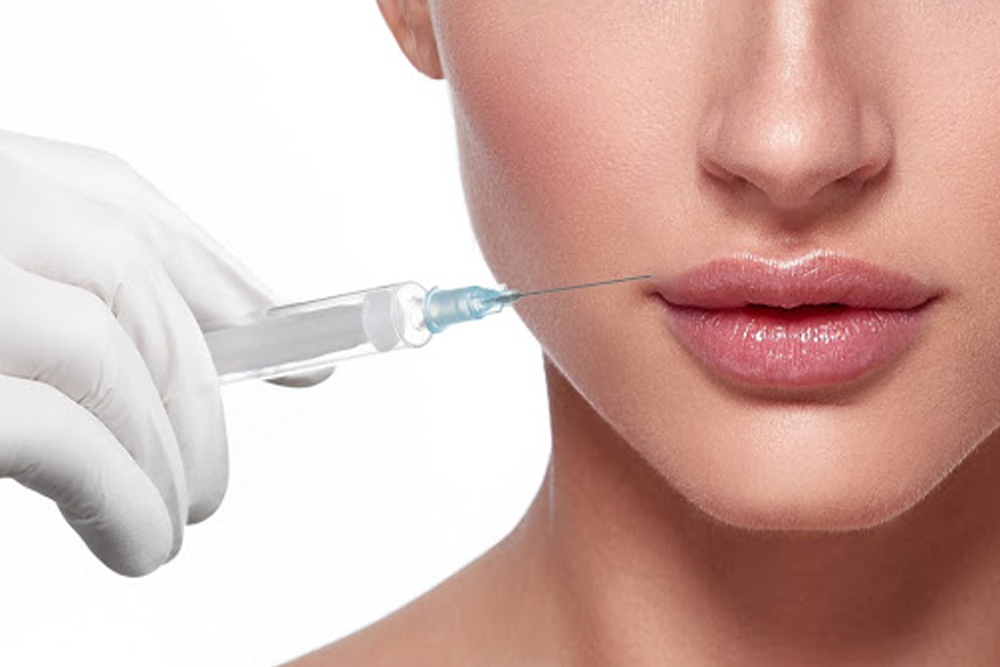 Practical Tips When Choosing a Medical Aesthetics Program
Evaluate your personal interests and see how they connect to the topics offered in a specific program and the potential careers in the medical aesthetic field.
Check out the school's graduate services department and what previous students are saying about their personal learning experience. Inquire about the institution's strategies of supporting students for success. Do they gather job leads for students or have a strong network in the cosmetic industry? Opt for medical aesthetic programs that have internships or expert shadowing opportunities to give students a form of career assistance.
Research about top-calibre professionals in the medical aesthetic industry and find out where they graduated or where they are working as instructors.
If you are a working student, look for medical aesthetic programs that offer flexible learning setups like online classes, weekend or evening schedules.
A Specialized Medical Aesthetics Program with APT
Many colleges and universities offer either a primary or advanced medical aesthetics program. The basic course is an excellent option to have if you are still having second thoughts about which career to pursue. It's going to give you a rudimentary understanding of what awaits you as a medical aesthetician. On the other hand, the advanced medical aesthetic program usually requires more hours of extensive lecture and hands-on training.
Whether you are searching for a college alternative or seeking to continue your training as a healthcare practitioner, there are reputable training institutions that offer specialized certificate courses related to your personal interests.
APT Injection Training offers professional injection training courses designed to meet the ever-growing demands and unstoppable advancements of the cosmetic industry. Whether you are a beginner or an expert, we have courses that can be customized to suit your learning needs and current skill level.
Our Botox and dermal filler injection courses can complement and supplement any medical aesthetics program.
On the other hand, our International Certificate in Clinical Aesthetic Injectable Therapies (Botulinum Toxin and Dermal Fillers) is a qualification awarded by OTHM, a globally-recognized and regulated awarding body. APT Injection Training administers this in conjunction with MATA Training Academy in the United Kingdom and is the only company in Canada that can offer this.
To learn more about our medical aesthetics program and injection training courses, please contact us today! A member of the APT Team will get in touch with you immediately.
Tips to be a
Successful Injector!
Free E-Book download
Instagram feed