blog
8 Ways to Improve the Patient Experience at Your Practice
Jun 23 2022
Reading Time:

4

Minutes
Author:

Patricia Pezzano

Skills in injectables is one thing—providing a pleasant patient experience is another. Although your skills determine the outcome of the procedure, that doesn't automatically mean it will always result in happy patients.

From the moment a patient steps into your practice, to the first impression you leave on them—these very important touchpoints set the stage for whether or not they will trust you, provide you with a glowing review, and even recommend you to their friends. 

Below, we delve deeper into the patient experience and how you can keep them happy from start to finish. 
1. Make It Personal
If you've been injecting for years, it might feel like every experience is the same. But for patients, getting Botox or fillers is a unique experience. 
To make them feel like a person and not a number, every encounter you have with them must be personalized. Use their names during consultations and review their chart beforehand, so you don't have to ask why they're there.
Patients appreciate being remembered and little things like that will turn an ordinary consultation into something memorable.
2. Make Your Patients Feel Heard
One of the most common reasons why patients transfer providers is because they don't feel their specialist has truly heard them. Patients are not passive recipients of information, so consultations must be about two-way communication.
Also, make sure you make eye contact whenever you're speaking with them. When you ask questions, give them enough time to answer and, most importantly, listen. Let them complain about their skin concerns. If needed, repeat what they said to make sure you understand them correctly. 
3. Provide Guidance
Patients crave information. They are often overwhelmed by all the choices available to them, and they need you—their injector—to provide guidance and educate them about those choices. 
Better educated patients make better decisions. If they understand what treatments can do as well as their limitations, then they have a more realistic expectation of the outcome too.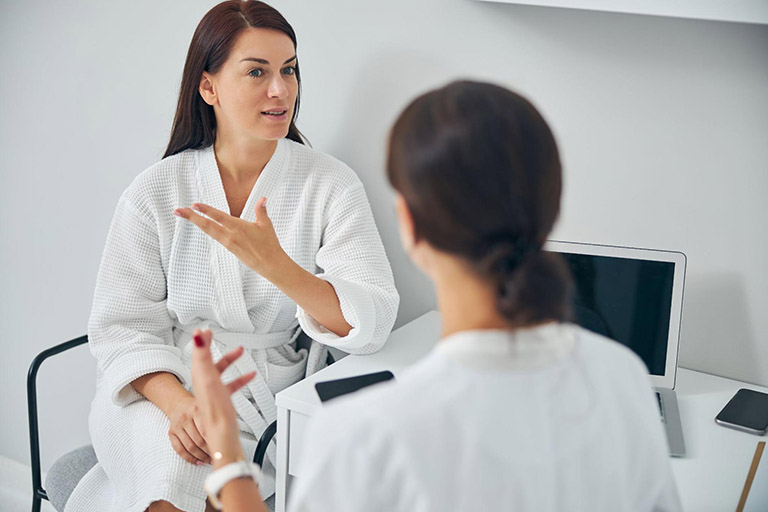 4. Extend Time With Your Patients When Needed
Studies show patients who feel rushed during their appointment are more likely to be dissatisfied with their care. This is especially true if the patient waited a long time to be seen by their specialist. 
If you want to ensure that your consultations result in happy patients, remember to spend the necessary time with them. Doing so gives you enough time to provide a holistic consultation and prevents patients from giving doorknob disclosures.
5. Make Your Practice Patient-Focused
To ensure happy patients, make sure you polish the little details, such as:
Easy Appointment Booking
Create a system that allows patients to choose their preferred method of booking—be it online, over the phone, in person, or via e-mail. It must be easy to navigate, with transparent pricing, and a clear payment process.
Shorter Wait Time
The reason why patients have an appointment is so they don't need to wait long to be seen. To keep wait times low, don't overbook. Create a no-show or cancellation policy to deter such events. If longer wait times can't be helped, provide an explanation and an updated wait time.
Respectful Staff
After looking you up and checking out your reviews, patients often call to set up an appointment, and the first person they will encounter is your staff. Train them to be courteous and professional at all times.
When patients come in for their appointment, it's vital that your staff attend to them promptly and provide all the information they will need, such as restroom location and parking validation among other things.
They must also be trained to observe patients from afar. If patients seem stressed, nervous, angry, or annoyed, your staff should be able to provide support and reassurance.
6. Don't Neglect Clinic Aesthetics
Your clinic's aesthetics play a huge role in the patient experience as well. 
Invest in lighting and comfortable seating to make waiting pleasant.

Provide entertainment such as magazines, books, or a television to keep them occupied. 

Decorate with your branded colours and slogans for a stronger brand identity.
Ultimately, patients won't have to dread the waiting time too much if they are in a relaxing and functional space.
7. Be Accessible
Patients feel cared for if their specialist is easily accessible. Consider implementing a two-way Short Message Service, online chat, or dedicating a cell phone number to entertain patient follow-up inquiries. 
Don't worry, studies show only a few patients actually call after clinic hours. 
8. Establish a Feedback Process
Knowing what your patients think is crucial in fine-tuning your service. Establish a process for receiving client feedback, such as asking patients to fill out a short survey, contacting patients after their appointment to ask how their visit went, etc. Since your staff are your front liners,  they might be able to provide valuable feedback as well.
Don't forget to pay attention to your reviews. Studies show over 70% of patients rely on reviews alone when deciding to go for a particular service. 
Learn How To Improve Patient Experience Through APT Injection Training 
Aside from skills in injectables, learning the most effective way of approaching patient consultations is also essential. Patients who are well-informed with a clear plan on how to address their concerns are generally happier and more likely to return to your clinic.
At APT Injection Training, we cover patient assessment and the process of effective consultations in our courses. We know patient experience is crucial for a successful career in medical aesthetics—and we want all our students to succeed.
If you want to know more about our training courses and what they cover, get in touch with us or visit our website.
Tips to be a
Successful Injector!
Free E-Book download
Recent Posts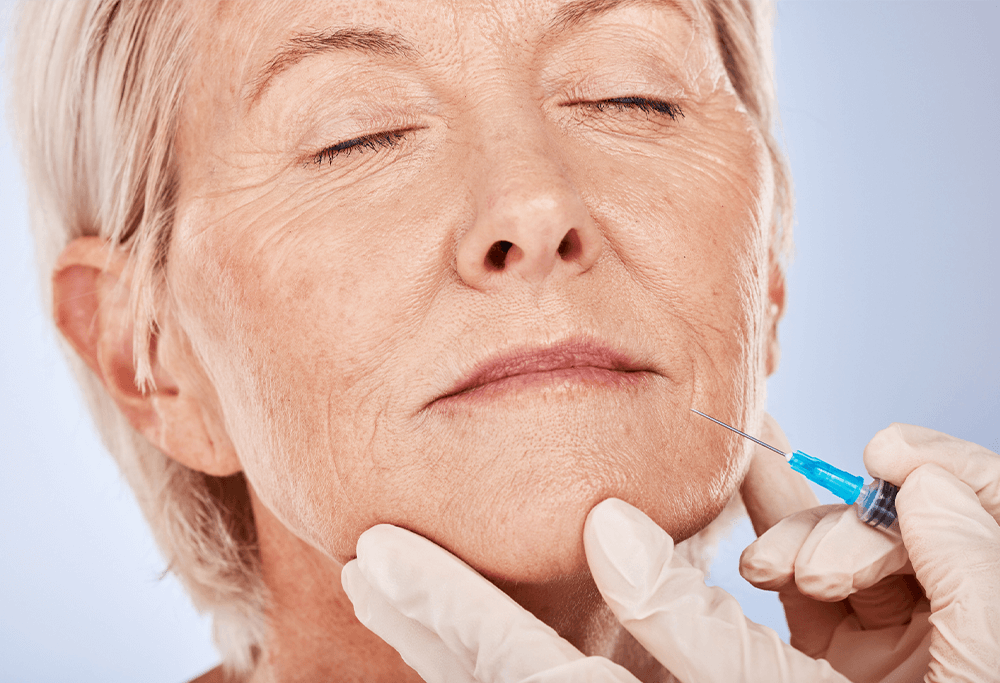 What Is Hyperdiluted Radiesse?
Aug 29 2023