blog
7 Ways to Respond to Negative Feedback About Your Med Spa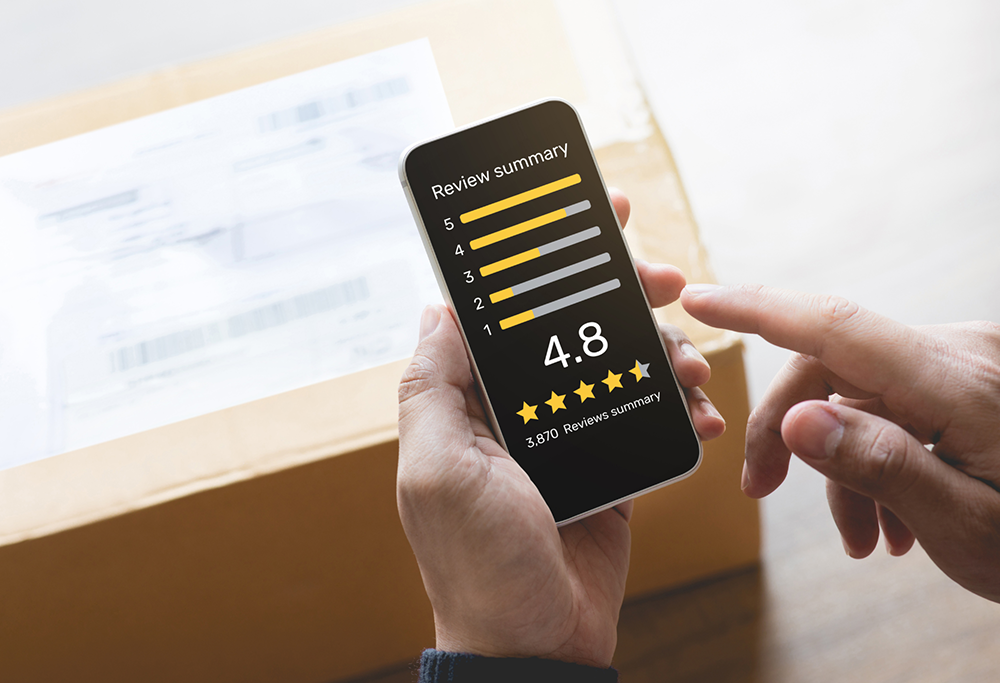 Oct 10 2023
Reading Time:

5

Minutes
Author:

Patricia Pezzano

Words have power—especially when they're written online!

For businesses in the medical aesthetics industry, reviews and testimonials matter. They help build trust, which is particularly meaningful given the sensitive and personal nature of the services they provide to patients.

Online reputation management is therefore crucial. A large part of this is learning how to respond to bad reviews on Google. With that in mind, keep reading to learn about practical strategies, including some negative review response examples!
Why You Should Respond to Negative Reviews
According to Power Reviews, 99.75% of consumers consult online reviews, and most of them will not even consider a product or service that doesn't have them.
Whether you are planning on opening a med spa or are already in business, a single negative review can deter potential customers and tarnish your med spa's image.
This is why the first rule of dealing with online negativity is to never ignore it. When your med spa chooses to ignore negative (and positive) reviews, it sends a message to your customers that their concerns are unimportant or insignificant.
Negative online reviews offer an unfiltered glimpse into the customer's experience. These reviews highlight the areas where your business can improve its services, customer interactions, and medical directives. Ignoring these insights means squandering a chance to grow and provide better experiences to your customers.
Responding to negative reviews will showcase your commitment to addressing customer complaints and providing excellent service. Being proactive communicates transparency and your dedication to continuous improvement.

Image source: Canva
How to Respond to Negative Reviews
We've established how important it is to respond to negative Google reviews, but how do you do it effectively as a business owner? Customer engagement is not just about acknowledging a dissatisfied customer, it is also the art of saying the right thing at the right moment.
To help you out, we'd like to share seven tips, along with some negative review response examples. Use these strategies to turn would-be PR disasters into opportunities for positive engagement and reputation enhancement:
1. Respond as Soon as You Can
Timing is crucial when it comes to online reputation management. As soon as you spot a negative comment, make it a priority to respond in a timely manner.
Delayed responses give the impression that you are not attentive to customer feedback. If you have ever encountered not-so-excellent service from companies before, you know a prompt response can go a long way.
☑️ Pro-tip: When writing your review response, start by acknowledging the customer's concerns and expressing your commitment to resolving the issue.
2. Take It Offline
In some cases, it may be best to handle negative reviews privately. Politely invite the negative reviewer to continue the conversation offline (or through a message or email)—this is key when learning how to respond to negative reviews.
Ask them for their direct contact information or provide yours so that you can communicate privately. This demonstrates a sincere interest in addressing their concern while also helping you avoid a potentially lengthy public back-and-forth.
Negative review response examples might look like this:
"Dear [Customer], we sincerely apologize for any inconvenience caused and would love to work together to find a solution. Please send us a direct message with your contact details so we can discuss this further."
3. Craft Thoughtful Responses
Engaging with negative online reviews can be draining, but never forget that you are talking to a person. Avoid generic or robotic responses that can come across as insincere. When learning how to respond to bad reviews on Google, this really matters.
Instead, be thoughtful while you are listening and responding to their negative feelings. Address the reviewer by name if possible, and empathize with their experience. Be professional and maintain a respectful tone throughout your response, showing them that their feedback matters to you—because it should!
Negative review response examples in this scenario could look like:
"Hello [Customer], we are sorry to hear that you had a negative experience at our establishment. This is certainly not in line with the exceptional service we aim to provide. We would like to investigate this further to ensure it is resolved promptly. We value your feedback and are committed to improving your future visits. We would appreciate the opportunity to speak with you privately to understand your concerns better."

Image source: Canva
4. Offer Solutions
Acknowledging the issue is a huge first step, but it doesn't end there. Part of knowing how to respond to negative reviews is communicating a solution! Offering practical solutions to your dissatisfied customers is one step you should never skip.
Ask the reviewer what specific actions can help resolve their concerns. Whether it is offering a refund, a complimentary service, or a follow-up appointment, demonstrating a commitment to rectifying the situation can turn a negative review into a positive experience.
5. Highlight Your Positives
Part of learning how to respond to bad reviews on Google is discovering opportunities to turn negativity into positivity. Specifically, use negative reviews as an opportunity to highlight your med spa's positive attributes.
Mention your commitment to customer satisfaction, your years of experience, or any noteworthy accreditations and certifications. These showcase your strengths and reinforce your dedication to providing excellent customer service.
Not sure how to share this kind of positive response? Negative review response examples with this focus might look like:
"Dear [Customer], we regret that your recent visit fell short of your expectations. We have been proudly serving our community for [number of years], and our team is dedicated to providing high-quality care. We will use your feedback to continue improving our services."
6. Encourage Further Feedback
Encourage your unhappy customers to provide more feedback or suggestions for improvement. These kinds of responses help people feel heard.
Feedback helps you learn more about their thoughts and experience, while demonstrating your openness to constructive criticism and willingness to continuously enhance your services. It also keeps the conversation constructive and focused on the future.
7. Monitor and Learn
Negative reviews are opportunities for growth. Take them as a chance to identify recurring issues or trends in your med spa.
Use information from your reviewers to refine your policies and procedures, improve staff training, or enhance the overall customer experience. This is a healthy and productive way to prevent similar issues in the future.
Get Positive Reviews When You Learn From the Pros
Nobody likes negative feedback. Learning how to respond to bad reviews on Google takes patience, understanding, and a whole lot of practice. You need the right attitude and an excellent customer service team to turn negative reviews into positive outcomes.
APT Injection Training understands how challenging it is to run a successful medical aesthetic business. That is why we offer a comprehensive APT Injection Training Business Course. Under our guidance you will be able to master every facet of the industry, which will eventually lead to a slate of positive reviews under your brand name!
Contact us today to get more information or to register.
Tips to be a
Successful Injector!
Free E-Book download
Recent Posts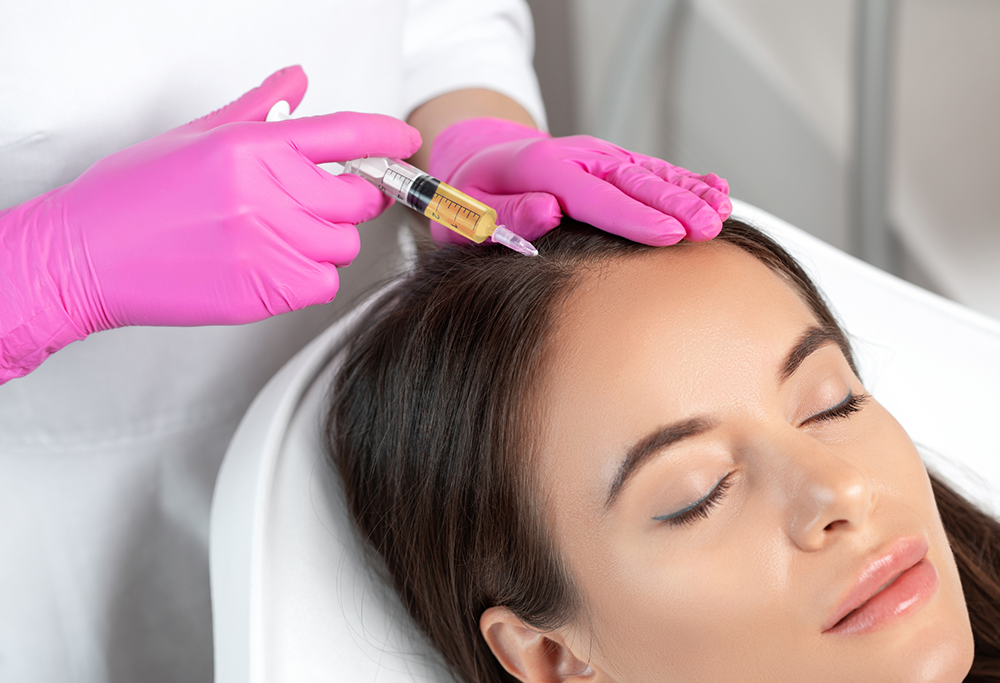 What Is Regenerative Aesthetics?
Oct 24 2023