blog
The Therapeutic Value of Exosomes in Regenerative Aesthetics
Sep 05 2023
Reading Time:

4

Minutes
Author:

Patricia Pezzano

The world of regenerative aesthetics is always changing.

While injectable Botox and dermal fillers are here to stay, regenerative aesthetics have become increasingly popular in recent years. This is an approach that taps into your body's own natural healing powers to work wonders. But how?

Enter exosomes. Once thought of as cellular waste, these tiny extracellular vesicles are proving to be game-changers in skincare and aesthetics. Keep reading to learn about them, their value, and what it all means.
What Are Exosomes?
So, what are exosomes? They are incredibly small structures (imagine mini-containers) created by the cells in your body. They function like the cell's communication system, ferrying a mix of molecules—such as proteins, fats, and RNA—from one cell to another.
Far from just being a biological curiosity, exosomes play a crucial role in intercellular communication and coordinating activities. They are often considered the messengers of the cellular world, circulating information to keep everything running smoothly.
Exosomes also play a role in stimulating immune responses. They do this by presenting certain peptides to T-cells and transferring antigens to dendritic cells, among other mechanisms. Without getting too deep into cellular biology, these mechanisms are all involved in triggering the aforementioned response in the immune system.
Beyond facilitating cell-to-cell communication and immune responses, exosomes have also shown exciting promise in aesthetic medicine, particularly for skin rejuvenation and wound healing. They reduce inflammation and redness, accelerate healing after laser and microneedling, and reduce the tendency for fibrosis and thick hypertrophic scar formation when used topically.
By teaming up with these tiny but mighty exosomes, regenerative aesthetics offers a fresh, effective way to restore a youthful glow, smooth out wrinkles, and even bring back lost hair. It perfectly blends the body's natural abilities along with cutting-edge science, and is setting a new standard for what is possible in aesthetic treatments.
Benefits of Exosomes
Exosomes are more than just cellular couriers; they have immense therapeutic value, particularly in the world of regenerative aesthetics. Let's take a look at the scientific mechanisms at play with exosomes.
Skin Rejuvenation
Exosomes encourage collagen production to make skin look younger and fresher. As we age, our skin loses its natural ability to regenerate due to a decrease in human dermal fibroblasts (HDFs). However, exosomes derived from HDFs can amp up collagen production and even control the enzymes that destroy skin structure.
Wound Healing
Adipose-derived stem cell exosomes have been shown to promote collagen synthesis and deposition by activating the P13 Kinase Akt signalling pathway. This, in turn, can shorten healing time and reduce scar formation.
Anti-Aging
Some exosomes have been associated with alleviating human dermal fibroblast (HDF) senescence and stimulating HDF migration. This, when combined with their inhibitory effect on senescence-related protein expression, gives them anti-aging capabilities.
Hair Restoration
The growth factors found in MSC-derived exosomes have been shown to promote hair follicle growth. They also contain angiogenic growth factors—these promote the growth of blood vessels needed to nourish hair follicles.
How Exosome Treatments Work
There are several different methods in which exosomes can be applied, each with different benefits depending on the concern being treated. The most common applications are: topically, via microneedling or laser resurfacing, and via injection. Always be sure to perform a skin assessment before administering treatment or receiving it.
Facials
Exosomes can be applied topically through creams or serums. It's important to note that these must be massaged into the skin, as the exosomes need to penetrate the surface in order to communicate with the skin cells and trigger desired biological functions.
Microneedling
Exosomes can also be applied in conjunction with microneedling. Microneedling creates microchannels in the skin through which exosomes can enter, once the treatment has been completed. This method enhances results and improves recovery.
Injection
Exosomes can also be injected into specific areas of the face as you would with Botox or a dermal filler. As you might expect, injection is the most precise and will likely push the exosomes deeper into the skin.
Safety Considerations
Exosomes are generally considered safe. However, they are still a relatively new phenomenon in the world of aesthetics, thus even the experts do not know everything about them and how they interact with the human body.
Additionally, when injecting exosomes the same risks apply as with any other injection-based treatment. This is why it is important to build confidence as an injector by practicing under the supervision of a qualified professional.
Learn From the Best at APT Injection Training
Whether you're looking to inject exosomes or perfect your skills with tried-and-true dermal fillers, consider APT Injection Training.
All of our in-person courses are held at our facility in Oakville, Ontario. Here, you will learn from the best and get the hands-on experience you need, whether you are beginning your journey as an injector or seeking to elevate your skills.
Contact us today to get started!
Tips to be a
Successful Injector!
Free E-Book download
Recent Posts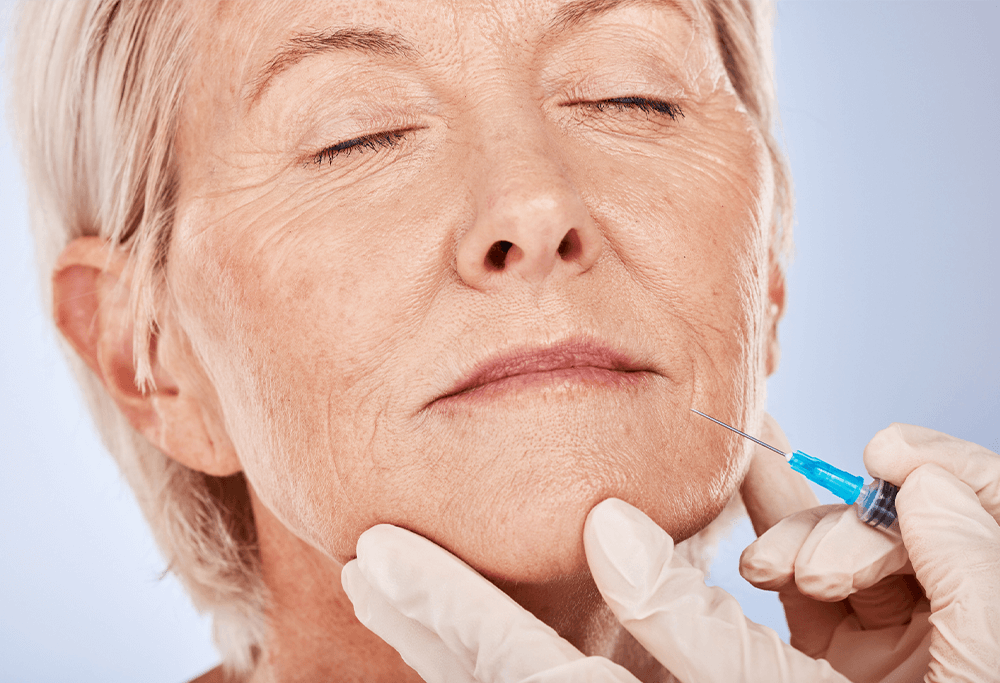 What Is Hyperdiluted Radiesse?
Aug 29 2023


What Is the Cannula Technique?
Aug 15 2023