blog
The Different Types of Skin Aging: Intrinsic vs. Extrinsic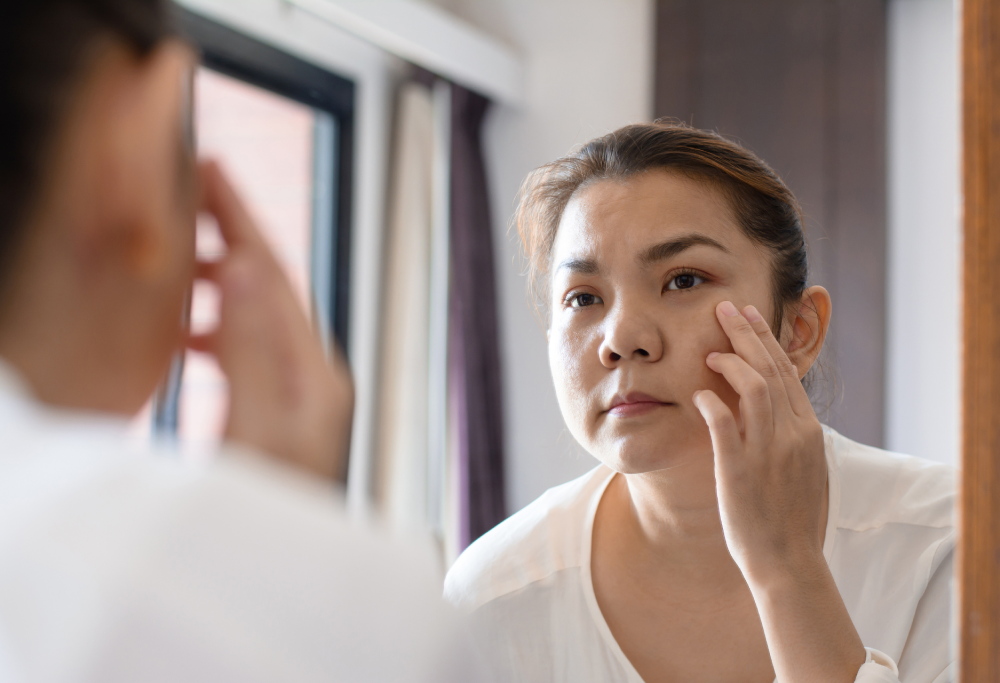 Mar 23 2023
Reading Time:

4

Minutes
Author:

Patricia Pezzano

Did you know that skin aging can be either intrinsic or extrinsic?

Intrinsic skin aging happens due to natural factors as a person grows older and is a part of our body's biological process.

On the other hand, extrinsic skin aging happens when external factors (which can be avoided) affect our body's natural aging process.

Keep reading to find out more about intrinsic aging vs. extrinsic aging, how they present, and what you can do to keep your skin looking younger for longer.
Intrinsic Aging Factors
Factors contributing to intrinsic skin aging can be related to one's health, genes, or the normal aging process. Here are some of the common factors affecting intrinsic skin aging.
Genetic Factors
Certain skin types are more prone to premature aging than others. Pigmentation, for instance, can help protect the skin from photodamage. This is mostly why people of colour maintain youthful appearances for longer compared to most Caucasians. In addition, Asian skin tends to have more fat and a thicker dermis compared to Caucasian skin. This results in more volume and more collagen, helping them look much younger than their actual age.
Metabolic Factors
Next on our list of intrinsic skin aging factors, we have hormonal fluctuations—such as during pregnancy—which can speed up the aging process. This is not necessarily bad, as some of these hormonal changes are necessary to facilitate normal physiological functions. For example, the sudden increase in sex hormones during puberty helps in maturation, which is an essential part of life.
Other metabolic factors like digestion, blood pressure, and insulin sensitivity also affect aging, as our ability to take nutrients from food also determines the amount of nutrients that reaches our skin, muscles, and bones. As we lose fat and bone mass, our skin also tends to follow, and the signs of aging appear: wrinkles, jowls, and excess central body fat.
Illnesses
When it comes to intrinsic skin aging, illnesses play a big role. Infections can accelerate the aging process. This is because infections can cause inflammation or oxidation and may even trigger auto-immune problems. These reactions can hinder the body's ability to recuperate and repair itself, so cells and organs age faster during infections.
Extrinsic Aging Factors
Extrinsic skin aging happens due to exposure to certain factors that damage our skin and cause it to age prematurely. This exposure can be either intentional or unintentional, such as in the cases below.
Environmental Factors
Solar radiation can cause oxidative stress and damage the skin. This type of damage can cause melasma and wrinkles. When excessive, as in the case of tanning, it could even cause skin cancer. This is why using sunscreen is highly recommended.
In addition to excessive sun exposure, pollution can also cause skin problems and affect the skin's ability to heal and repair. Pollution also has the ability to intensify the effect of solar radiation and exacerbate photoaging.
Physical Activity
A decline in physical activity can impact hormone production, metabolism, and muscle mass, and in turn, affect how we age. When there is a significant decrease in muscle mass, for example, the body and face can look saggy and wrinkles become more noticeable.
Product-Induced
Physical and chemical damage can also damage the skin. This often happens when an individual uses physical and chemical exfoliants too often, over-washes their face, uses harsh cleansers and acne products, or uses prescription products without a doctor's advice. Putting this much stress on the skin can cause it to thin or get inflamed. When the skin's structure gets damaged, this results in more (instead of less) wrinkles, acne, and pigmentation.
Substance Use
Another one of our extrinsic aging examples includes substance use and abuse. This type of skin aging can also cause oxidative stress and damage multiple organs, which can manifest on the skin. For example, too much drinking can damage the kidney, and kidney damage can make the skin frail, wrinkly, spotty, rough, and dull.
Ways to Combat Skin Aging
Medical Check-Ups
As mentioned earlier, certain imbalances and disorders can speed up aging, so if you are experiencing symptoms like dehydrated skin, wrinkles, joint pains, and other premature aging symptoms, it's best to have them checked by a medical expert. Not only will proper treatment help keep you looking and feeling young, but it can also help eradicate or reduce discomfort related to your undiagnosed condition.
Healthy Lifestyle
A healthy diet and adequate physical activity help maintain normal metabolism and overall well-being. Getting enough rest, sticking to a healthy sleeping pattern, and practicing proper hygiene also help keep the skin's microbiome healthy.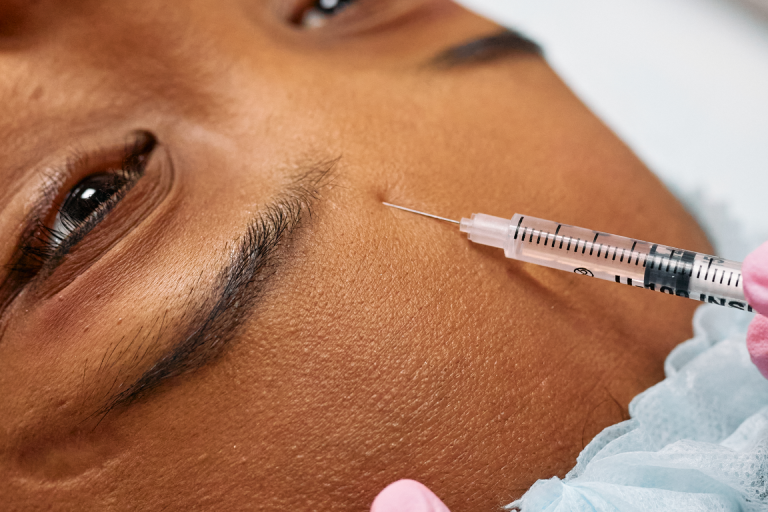 Laser Skin Treatments
Laser skin treatments help stimulate the skin's natural healing process and trigger collagen production. This process helps the skin restructure itself and heal areas that have been damaged by external factors such as sunlight and even some intrinsic causes.
Preventative Botox
Preventative Botox can help keep wrinkles and fine lines at bay by relaxing the skin and limiting its ability to form deep wrinkles. This is great for younger adults who want to maintain their youthful look for a longer time and reduce or delay their tendency to undergo invasive anti-aging treatments in their later years.
Learn More About Intrinsic Aging vs. Extrinsic Aging
Whether it's extrinsic or intrinsic skin aging, APT Injection Training's expertise lies in diving deep into the details and solutions. As medical aesthetic professionals, we know the skin layer to layer and the latest technology necessary to solve patient concerns.
We share the same knowledge with our students through our recognized injection and dermal filler courses. That's why our graduates are well ahead of their peers.
When it comes to beauty and safety, we don't settle for average. Get world-class training for injection and dermal fillers today! Call us or leave us a message, and we'll help you get internationally certified.
Tips to be a
Successful Injector!
Free E-Book download
Recent Posts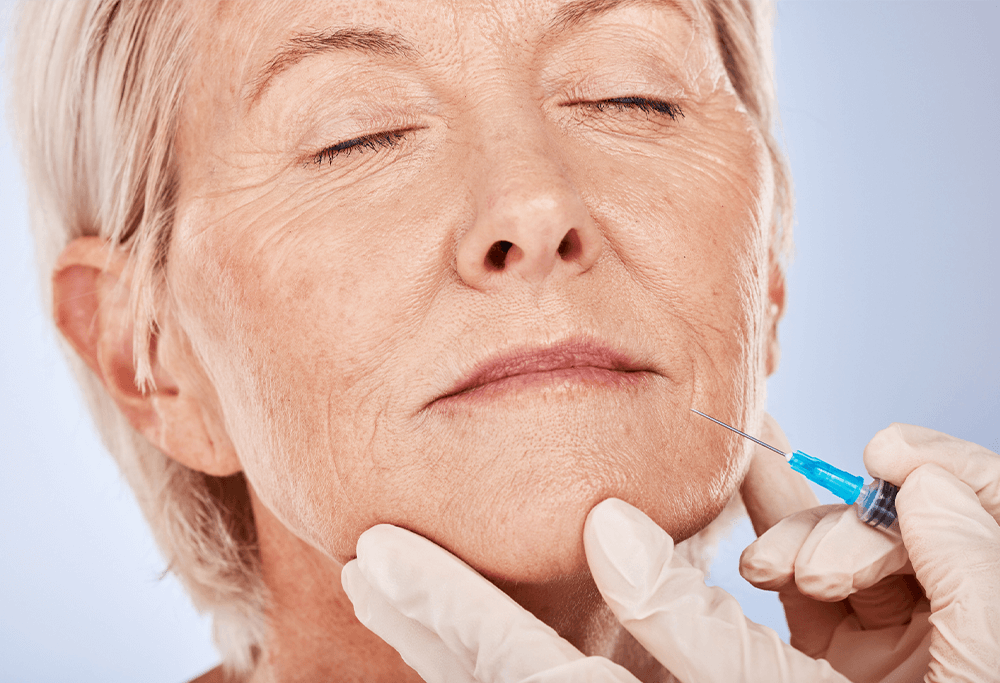 What Is Hyperdiluted Radiesse?
Aug 29 2023