blog
Why You Should be Updated on Medical Aesthetics Industry News
Feb 15 2021
Reading Time:

4

Minutes
Author:

Tony Pezzano

If you find yourself interested in or employed in the medical aesthetics industry, you're part of a booming economy. According to recent market studies, the global medical aesthetics market is expected to have a compound annual growth rate of 10.9% until 2026. In North America alone, the annual growth is estimated at 10%. This is supported by the fact that the world of medical aesthetics is ever-evolving. New studies, treatments, and programs are being laid out and it is combined with the increasing demand for procedures. These are only some of the reasons why you should stay up to date with medical aesthetics industry news.

In this post, we list down some of the reasons why there is a constant need to know the ins and outs of the industry. Let's look at them below!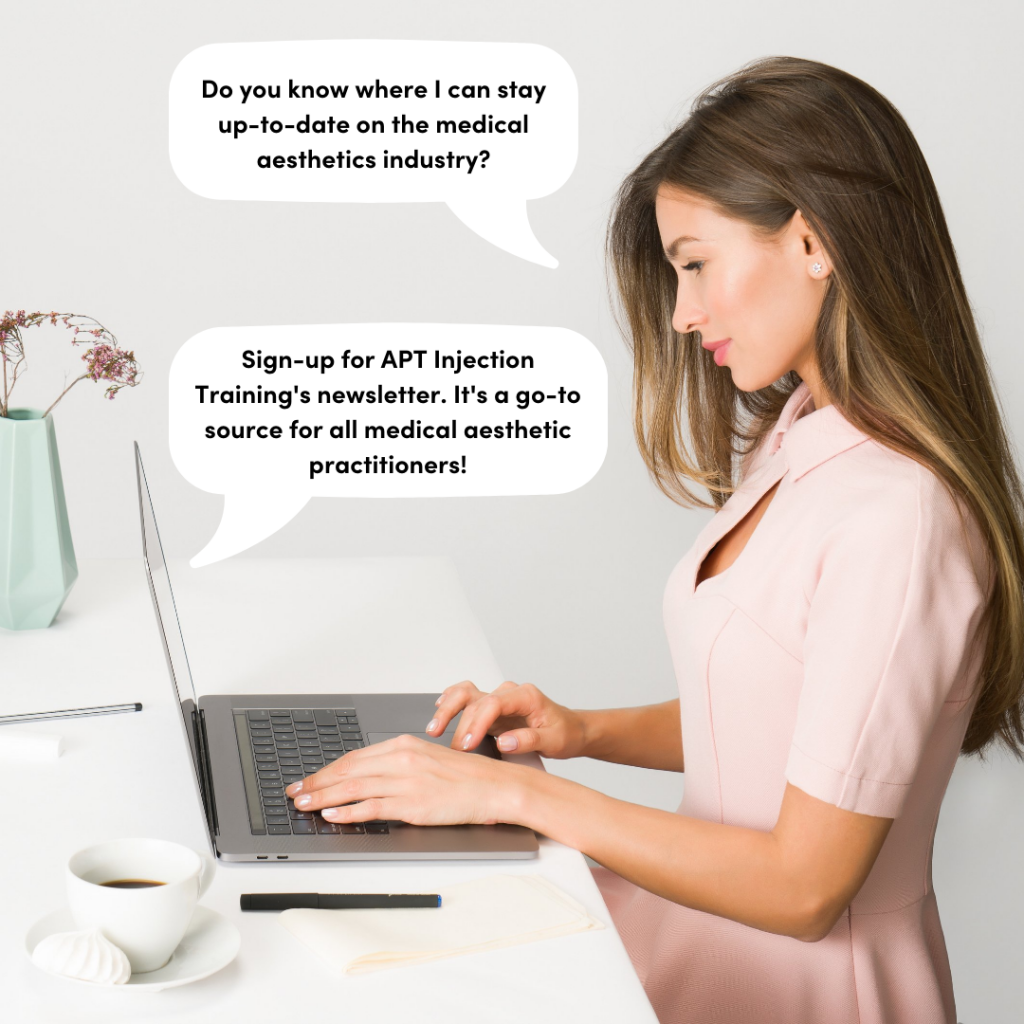 The Benefits of Reading Medical Aesthetics Industry News
For medical aesthetics professionals, keeping up with regular updates on the industry's latest innovations is a must. While health and beauty could be a simple subject to focus on, the world of medical aesthetics is complex. With that said, understanding current developments and additions to different related technologies is truly important.
Here are nine important reasons why you should follow medical aesthetic industry news:
1. It Maximizes the Potential of Your Treatments
Staying up to date with industry news should be a top priority because it gives you updated knowledge on treatment essentials. It gives you the chance to constantly improve your treatments, whether it is surgical or non-surgical. As a result, it maintains the satisfaction of your clients.
2. It Broadens Your Understanding of Courses and Technologies
Whether you're looking to expand your knowledge on a certain type of procedure or trying to enroll in a new certification course, reading news and updates about these subjects is key to making professional decisions.
3. It Creates a Healthy Dialogue Between Other Members of the Industry
Med spa professionals are always open to exchange knowledge on the latest innovations, and keeping up-to-date with medical aesthetics industry news will make you a valuable ally. The common goal is to provide patients with the best possible outcomes, and sharing experiences based on what you have read or learned will help create a healthy relationship with other professionals.
4. It Gives You the Chance to Pioneer New Innovations
Reading about new products or techniques and truly finding the time to learn the related procedure will give you an edge when you're finally ready to apply it to your practice. You could be the first one in your area to offer a new treatment or carry out a product, and this will give your practice a strong push in the right direction.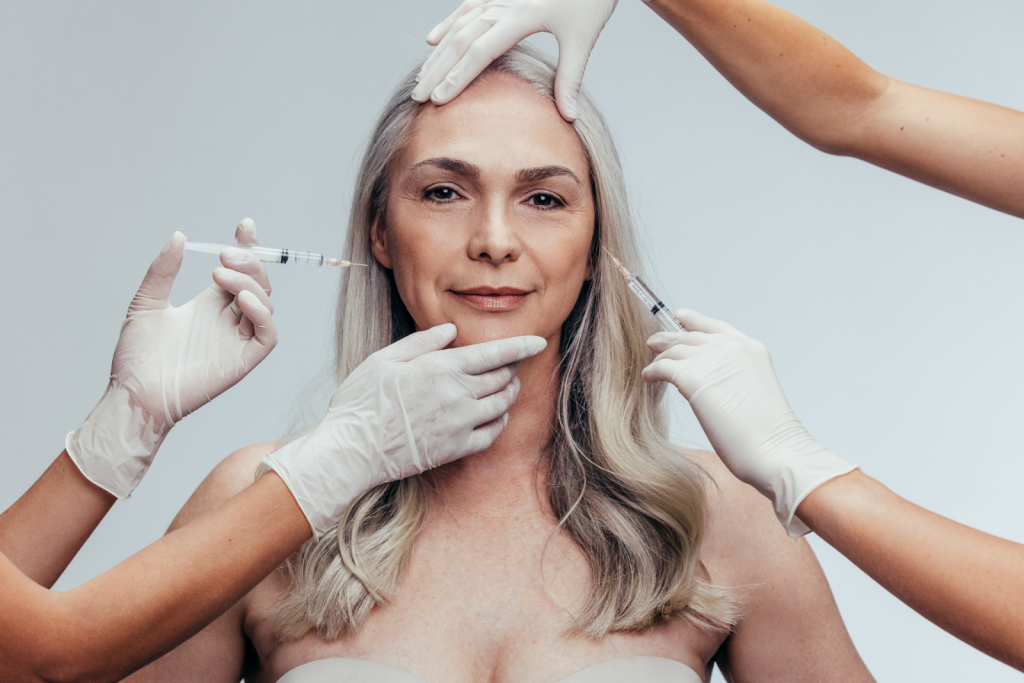 5. It Keeps Your Mind Sharp for Learning
It goes without saying that being a medical aesthetic professional requires lifelong patience in learning. As you allow yourself to be open to constantly learning, reading medical aesthetics industry news keeps you up-to-date on important terms, practices and related studies. Once you develop a habit of constantly reading medical aesthetics industry news and updates, you will find it easier to understand complex research material or manuals.
6. It Gives You Credible Information on New Devices or Equipment
Being a professional in the medical aesthetics industry means mastering the usage of the latest equipment to carry out your procedures. Equipment suppliers constantly publish press releases of their latest models, and this kind of information is useful during the early testing stages.
Purchasing new equipment or devices for your med spa is a major investment that requires in-depth knowledge to ensure you make the correct purchase for your practice and client profile. By enrolling in a course that focuses on best practices surrounding this investment, you will be able to better serve your clients.
7. It Creates a Stronger Professional Image
The consultation stage is one of the most important phases of a medical aesthetics procedure, as it becomes the defining moment when a patient pursues getting a treatment. You want to be able to answer all the questions that your patient may ask. Reading medical aesthetics industry news will develop your communication skills. It can make you admirably eloquent and articulate in explaining certain procedures, effects, and anything related to your practice. As a result, you will create stronger customer engagement.
8. It Gives You an In-Depth Understanding of the Medical Aesthetics Industry in General
Staying up to date with medical aesthetics industry news will give you insight on market forecasts, statistics and growth, geographic trends, top industry players, new products and applications. Just by being knowledgeable about these key factors, you will find your practice more fruitful as you gain confidence in the industry you chose to be in.
9. It Prepares You for the Future of Medical Aesthetics
According to a report published by BCG, the medical aesthetics industry will become stronger than ever once the immediate effects of the pandemic are gone. Being knowledgeable and updated on medical aesthetics industry news will give you a competitive edge and security once you are ready to fulfill your practice in full swing.
Starting a Career in the Medical Aesthetics Industry?
With all of the reasons mentioned above, it shows that investing time in current developments about the medical aesthetics industry is a valuable learning step. By 2025, the global medical aesthetics market is expected to reach $15.9 billion; and you should want to be at the forefront of that industry.
You can choose to read medical aesthetics magazine clippings, or search medical spa news published by credible sources. By attending webinars and by reading medical aesthetics industry news and updates, you can set yourself up for a great start when you finally decide to enroll in a cosmetic injectable program. 
APT Injection Training offers a wide range of courses, from Botox® training courses to online toxin and dermal filler training. Enrolling in our curriculum means that you will gain an extensive, comprehensive knowledge of medical aesthetics industry news and practices.
Get an Internationally Recognized Botox® Certification
Our professional trainers have years of successful experience in the industry, and we pride ourselves on being the only training centre in all of North America that provides international certification. With this, you can be assured that you will practice to the highest standards and provide  exceptional results to your patients. 
For more information on our Botox® and dermal filler certification courses, please contact us today! A member of the APT Team will get in touch with you immediately.
Tips to be a
Successful Injector!
Free E-Book download
Recent Posts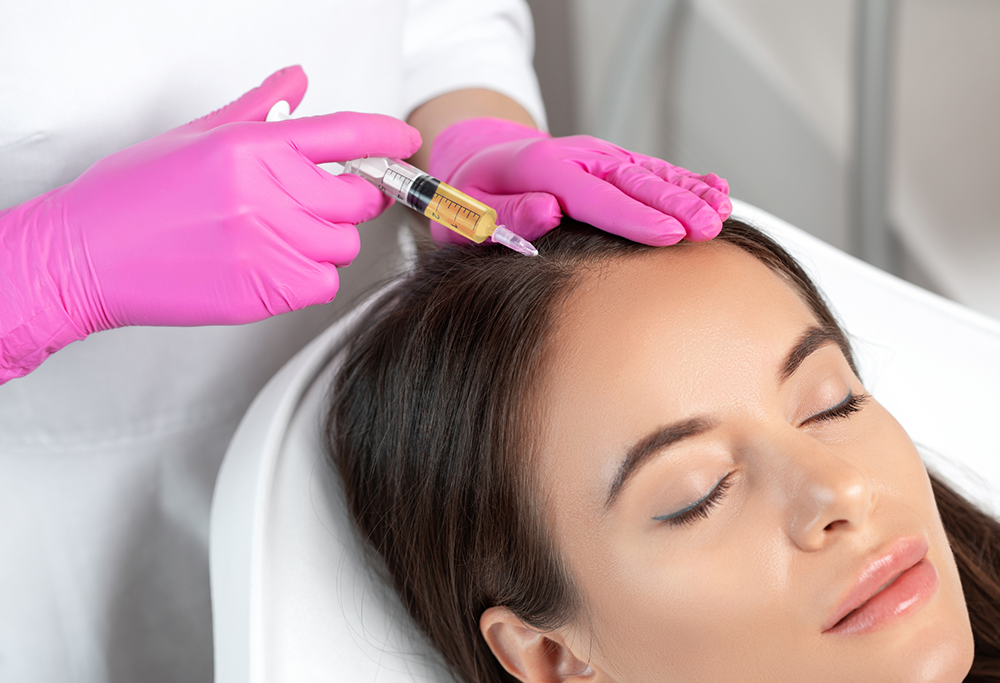 What Is Regenerative Aesthetics?
Oct 24 2023