blog
Where to Get Medical Aesthetics Industry News
Jun 17 2021
Reading Time:

4

Minutes
Author:

Tony Pezzano

If you find yourself pursuing a practice in the medical aesthetic industry, learning will be a constant pursuit. Innovations in equipment technology, advances in treatments, and product research are consistently being released to the proper channels to raise awareness on how to carry out the best-practice methods. With that being said, it is important to keep tabs on the latest industry trends so you can identify which ones have the potential to elevate your practice. 

Here are some examples of reliable sources of information for those working in the industry.
Medical Aesthetics Industry News Resources
The internet is saturated with websites and content claiming their authenticity and authority, and the same goes with blogs offering information on the medical aesthetics industry. The information you ingest could make or break your practice, which is why it is important to know how to filter out where you get your updates. 
Here is a list of reliable outlets to stay updated on the medical aesthetics industry. 
PharmiWeb.com is a global source for pharmaceutical news and resources, with an audience that spans all across the world. Based in the United Kingdom, the website was founded in 1999 with the aim to bring the latest news and developments in the pharmaceutical industry to the public. The website is regarded as Europe's leading pharmaceutical patrol, with an extensive range of features that cover news, articles, events, job boards, grants, and published research. 
The kind of information that PharmiWeb.com offers is highly beneficial to those working in the medical aesthetics industry, as the profession requires a deep understanding of proper medication to support their practice. Additionally, PharmiWeb.com posts updates and introductions of new innovations in treatments that are offered in med spas. 
2. Beauty Wire Magazine: The Magazine for the Aesthetics Industry
If you're an aesthetician seeking some contemporary source for trends, seminar announcements, and inspirational stories in the medical aesthetics industry, then you'll find Beauty Wire Magazine worth visiting. 
The publication has an online and print version, with sections dedicated to featured top products, listings of treatments, and top aestheticians. The publication is based in Beverly Hills, California and is packaged to display the glitz and glamorous side of being a top practitioner. The magazine frequently releases stories of winners of industry-related competitions.  
The website also regularly publishes thought pieces that provide valuable insight for anyone with a practice in the medical aesthetics industry.
Since its launch in 1975, Dermascope Magazine's main goal has been to empower the medical aesthetics industry with reliable and innovative information, unbranded education, and unprecedented platforms of education. Considered to be North America's first and foremost trusted professional skincare trade publication, the magazine openly explores various educational topics on treatment methods and conditions. The publication is known to have quality aesthetic industry news and coverage on trends and best practices. 
Around 90% of the magazine's readers are practicing aestheticians or spa owners who use it as a good reference to model for their businesses. Articles are mostly written by authoritative personalities in the medical aesthetics industry such as chemists, medical doctors, injectors, licensed aestheticians, and naturopaths. 
A good resource for industry news and events, the website of the American Med Spa Association pools in news and press releases from all over the world in a Reddit-style feed. Those who visit the website can browse the featured news section and sign up for the newsletter. Another good feature is it lets readers print the page with a click.
The website also features dedicated sections for med spa laws and resources that can be helpful for anyone trying to open, or re-open a medical spa. Resources such as COVID-19 Reopening Toolkit, Online Reputation Management, Job Boards, Vendors, and more.
Acting as the medicine news website of the Association for Physicians in Aesthetic Medicine (IAPAM), this website contains the latest information for medical spa owners and aestheticians. It is also a good resource for consumer information on popular aesthetic treatments and products.
The goal of the website is simple: to provide the latest information on all non-surgical or minimally invasive aesthetic procedures usually performed in North America. The website was established to be a source of industry-leading information, with a current readership of more than 2,000 uniquely informed subscribers in America alone. 
Healio acts as a universal news and research hub for different practices in the medical industry, with the medical aesthetics industry news beaming with updates, reports, research papers, press releases, and more. The aesthetics category even has a dropdown menu for subcategories such as body aesthetics, breast surgery, business of aesthetics, facial rejuvenation, injectables and fillers, laser procedures, liposuction/ body contouring, male aesthetics, practice management, regulatory/ legislative, and rhinoplasty. 
Visitors have the opportunity to sign up for the newsletter and click on resources to learn more about navigating the opportunities available in the industry.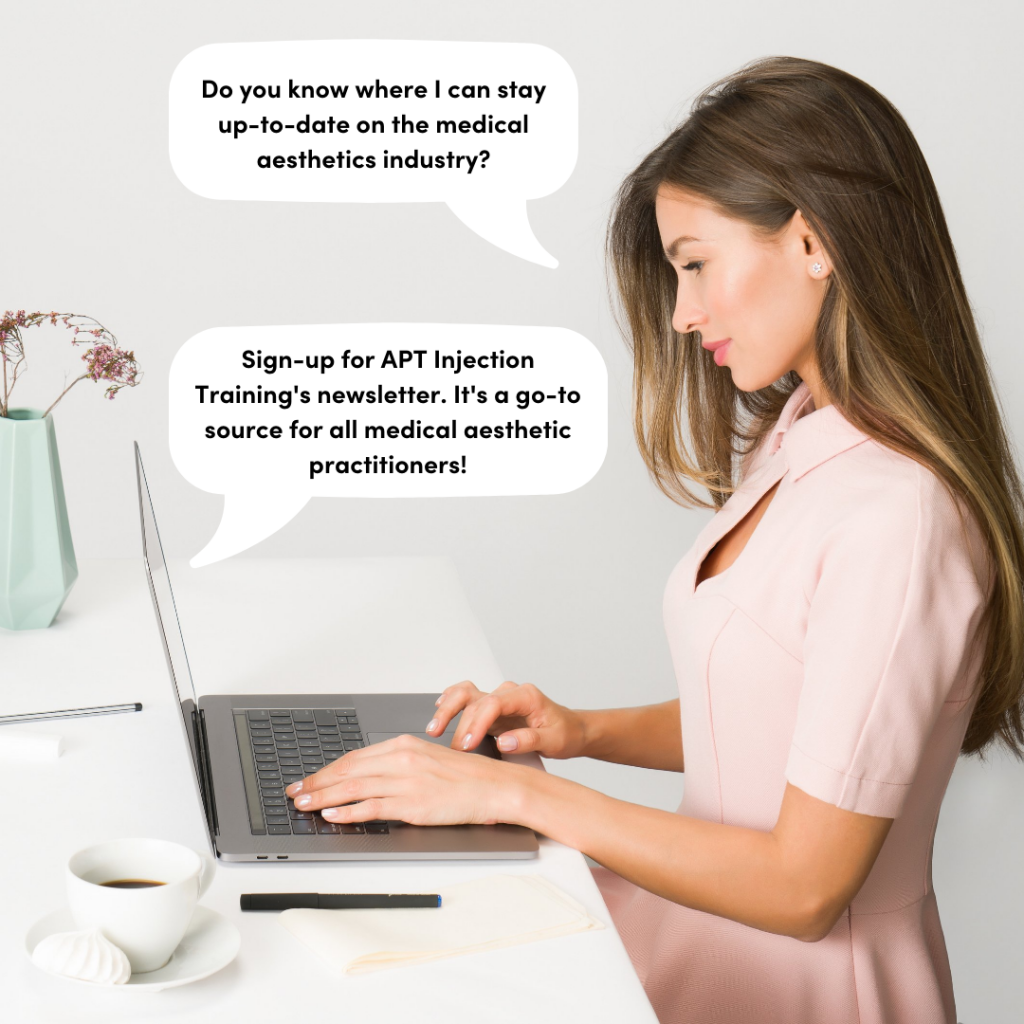 Become Internationally Certified in the Medical Aesthetics Industry
APT Injection Training is a respected and successful training facility offering intensive Botox filler courses for licensed medical professionals in North America. We are the only training centre in Canada that offers an internationally recognized certification for toxin and dermal filler injections. 
Our personalized courses and hands-on training have proved to be beneficial for our trainees, and our decades-worth of success stories can prove it. We have trained hundreds of doctors, physicians, registered nurses, and dentists to learn basic and advanced injection techniques to apply to thousands of patients. 
For more information on our Botox and dermal filler certification courses, please contact us today! A member of the APT Team will get in touch with you immediately.
Tips to be a
Successful Injector!
Free E-Book download
Recent Posts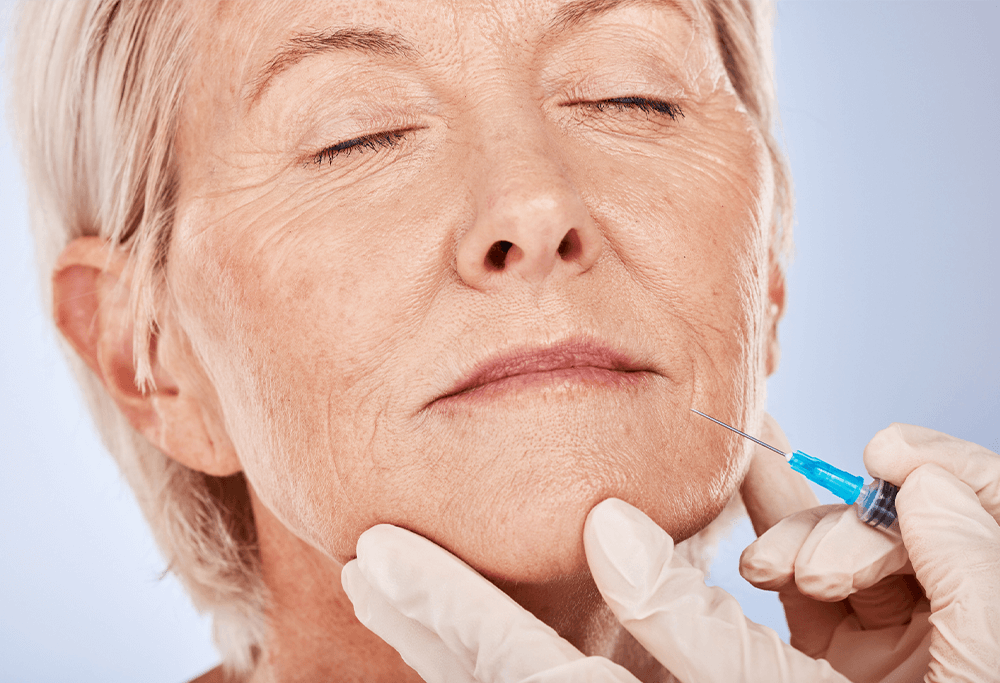 What Is Hyperdiluted Radiesse?
Aug 29 2023