blog
Top Questions to Ask Before Picking an Injection Training Course
May 12 2020
Reading Time:

4

Minutes
Author:

Deborah Kellett

Now that you have made up your mind to pursue a career as an aesthetic injector, the next dilemma would be how to pick an injection training course that's worth the money, time, and effort you're willing to invest.

In this article, we'll give you the right injection training questions that can come in handy when you're screening available options for potential Botox® and dermal filler courses. Are you ready? Let's get started!
1. Who Will Conduct Your Botox® Training?
As this is your first step into the highly competitive world of medical aesthetics, you should be careful as to who you associate yourself with. You must select an injecting training course that is offered by a reputable institution recognized in the industry. The instructor must be a licensed health professional, which is a primary requirement to become a cosmetic injector. They must be seasoned injectors with years of considerable experience in the field. In addition, your Botox® instructor must also have a proven track record in successfully educating aspiring injectors.
2. How Many Students Are There in Each Class?
It would be quite a challenge to learn and delve deeper into the world of cosmetic injection therapies when you enroll in a big class. First of all, the instructor would have to divide his attention to all the participants. There's also a possibility that you'd feel intimidated or won't bother to voice your opinion or inquire about the lesson, which can impede your learning progress.
If there are several students in a Botox® training program, chances are, the hands-on part will be chaotic and leave you lacking in essential practice. There may be a shortage of models to work on, and the instructor will struggle to check on all the students, evaluate how they're picking up on the lessons being taught, and provide support when necessary.
APT Injection Training maintains a strict 2:1 teacher to student ratio. Over the years, we have proven that intimate classes produce significantly better learning results compared to bigger-sized ones frequently offered.
3. Does the Course Cover Facial Anatomy?
An excellent injection training course must cover the fundamentals of facial anatomy, along with the specific muscles that are connected to every facial expression. A cosmetic injector should be armed with the theoretical knowledge of these aspects to be able to accurately determine and select injection sites for every client's concerns. APT's precourse material is a university rated course taking 40 hours to meticulously cover the theoretical components of aesthetic injecting including anatomy, patient consultations and injection technicques.
It would give them a clearer perspective of the benefits and risks associated with cosmetic injections, which will help them in providing a diagnosis. It's also going to boost their confidence in delivering the best treatment practices to prevent any unfortunate incident from occurring once they start performing treatments by themselves. APT Toxin and Basic Filler Training artfully combine extensive theoretical and practical learnings grounded on the latest studies and technological advancements. We aim to utilize this knowledge base to equip aspiring injectors with everything they need in a clinical setting.
4. How Many Hours Are Dedicated to Hands-On Training?
Actual hands-on training is one of the biggest deciding factors when considering how to pick an injection training course. While the majority of Botox® courses in the market will promise four (4) hours of hands-on training, APT Injection Training takes the bar several notches higher by giving each student over seven (7) hours PER DAY.
Hands-on training is a crucial part of every injecting training course because it gives students a chance to hone their injecting skills and develop an almost intuitive way of interacting with their prospective patients and addressing their concerns. They should be given ample amount of time to observe treatment demonstrations by a seasoned injector and to administer injections while being closely supervised by their trainer.
During this point in the course, they can raise injection training questions. The valuable insights gained from the instructor in the hands-on training experience will also play a pivotal role as the student moves forward into a clinical setting.
5. How Many Actual Patients Can I Practice Injecting On?
Another way on how to pick an injection training course is by checking out how many live patient models you'll be able to practice on during the hands-on training. Unlike other training providers that have limited models, APT Injection Training boasts 14 models over two days. These live patient models are screened meticulously to represent the various body and skin types and treatment concerns. The goal is to provide students with diverse hands-on training experience.
6. Will I Get an Injection Certification Upon Completion?
Certifications are also a top priority for students who are thinking about how to pick an injection training course. It's because industry-accepted injection certifications will give them leverage when they start applying for jobs or establishing their expertise in their practice to clients.
Unfortunately, the private certifications promised by several injection training providers are nothing but meaningless marketing techniques to boost their enrollment. At APT Injection Training, we pride ourselves on being the only institution in North America that can offer a true certification.
Our Foundation Toxin and Dermal Filler Training provides a Certificate of Attendance. However, you can us e this as a stepping stone if you want to continue your aesthetic education and receive the International Certificate in Clinical Aesthetic Injectable Therapies (Botulinum Toxin and Dermal Fillers). It's a qualification awarded by OTHM, which is a globally-recognized and regulated awarding body. APT Injection Training administers this in conjunction with MATA Training Academy located in the United Kingdom and is the only company in Canada that can offer this International Certification.
Get in Touch to Ask A Question Today
For a detailed discussion on how to pick an injection training course, we'll be more than happy to answer all your injection training questions and guide you in this personal learning journey. Contact us today! A member of the APT Team will get in touch with you immediately.
Tips to be a
Successful Injector!
Free E-Book download
Recent Posts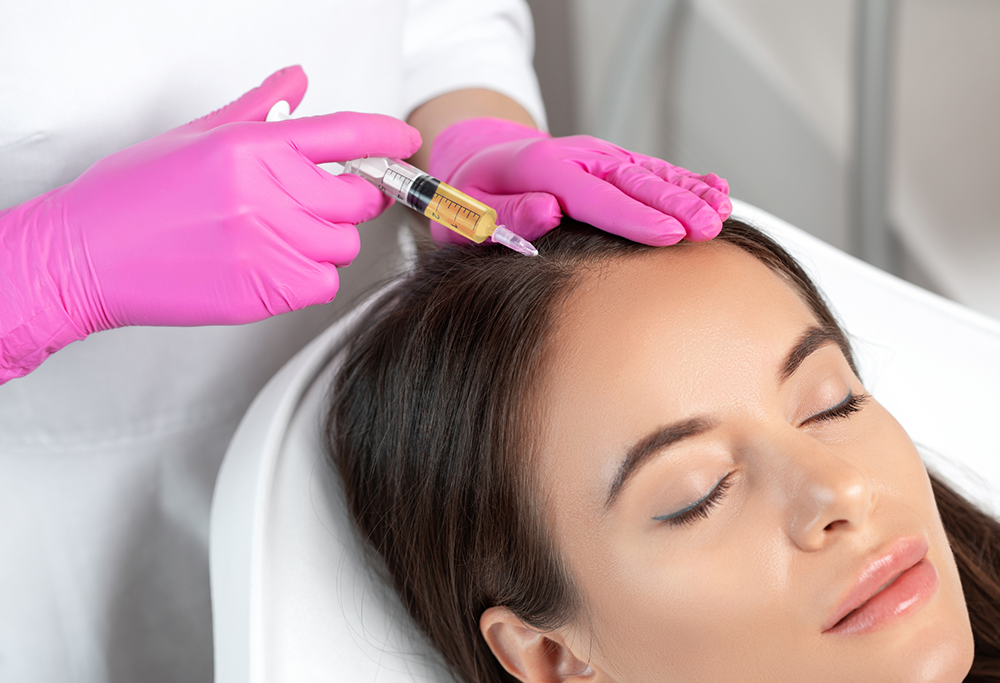 What Is Regenerative Aesthetics?
Oct 24 2023