blog
3 Ways to Improve Your Medical Practice Through Medical Aesthetics Training
Sep 10 2021
Reading Time:

4

Minutes
Author:

Tony Pezzano

Thanks to social media, the demand for minimally invasive cosmetic procedures, like Botox and fillers, has skyrocketed in recent years. This spike has played a pivotal role in dissipating the stigma associated with aesthetic enhancements. Hence, more healthcare professionals, including dentists and primary care physicians, have begun incorporating non-surgical cosmetic treatments into their medical practice. 

Crossing over to the world of medical aesthetics comes with many benefits, including growing patient demand, promising return of investment, and professional advancement. Nevertheless, offering a cross-specialty practice requires mastery of theoretical and practical knowledge of unconventional cosmetic treatment techniques, which can only be achieved by medical aesthetics training.

In this article, we share the top three ways medical aesthetics training can make a world of difference in your current practice.
1. Specialize in Different Cosmetic Treatments
From Botox and dermal fillers to the most advanced laser-based therapies, the world of medical aesthetics has a lot to offer to patients from all walks of life. Most injection treatments have quite a number of aesthetic and therapeutic applications. For instance, Botox injection on the masseter muscles is now a recognized treatment for addressing temporomandibular joint (TMJ) and bruxism or teeth grinding. 
Staying committed to the pursuit of learning, and having several specialties up your sleeve can work wonders for improving your practice and becoming the sought-after cosmetic injector patients would line up to see. 
Other than Foundation Toxin Training, you can also try these medical aesthetics training courses:
Lip Filler Training – An intensive, hands-on cosmetic injectable training of the latest hyaluronic acid dermal fillers for lip enhancement.
Dental Botox and Filler Course – For dentists interested in adding Botulinum toxin and lip filler treatments for both therapeutic and cosmetic purposes to their scope of practice.
Lower Face Cannula Training – Besides needles, cosmetic injectors also need to master the cannula technique when administering dermal fillers, which has been shown to reduce swelling and bruising while increasing patient safety.
Advanced Dermal Filler Course – A Level 3 course for experienced cosmetic injectors, this medical aesthetics training course deals with delicate treatment areas, such as temples and tear troughs.
2. Become an Internationally Certified Botox Injector
Step up your professional career with an industry-recognized Botox certification. Aside from adding to your prestigious accolades and achievements, an international certification in medical aesthetics training provides the following benefits:
Valid credentials that demonstrate exceptional expertise.
Leverage against non-certified competitors in the same field.
It shows stakeholders that you are continuously improving and staying up to date with the latest innovations in the medical aesthetics industry.
Clients feel more comfortable and confident knowing that they are in the hands of someone who has spent time perfecting their craft and is recognized by the industry.
APT Injection Training is a world-class medical aesthetics training institution that offers an International Certificate in Clinical Aesthetic Injectable Therapies (Botulinum Toxin and Dermal Fillers) for registered medical professionals.
The course is an internationally recognized qualification in aesthetic medicine offered to registered medical professionals. This qualification is awarded by OTHM, which is a globally recognized, well-respected, regulated awarding body. APT Injection Training administers this qualification in conjunction with MATA Training Academy located in the United Kingdom.
3. Invest in Medical Aesthetics Training for Your Staff
Extend the gift of learning to valuable members of your team. After taking the required medical aesthetics training, registered nurses, practical nurses, and nurse practitioners can administer Botox and dermal filler injections with a licensed physician's prescription and close supervision.
Whether you are a surgeon, a physician, or a dentist planning to crossover into the world of facial rejuvenation therapies, having a highly skilled nurse injector by your side can take your medical practice to the next level. 
Here are some examples:
Increased productivity and revenue – Equipping your staff with the knowledge and skills offered by medical aesthetics training allows you to take in more patients, positively affecting your efficiency and patient experience, and ultimately boosting your bottom line.
Minimize risks for medical malpractice – Maintaining a practice and ensuring it's adhering to industry-established safety and efficacy standards can be challenging, especially with many team members involved. One slip can compromise expected results, or worse, a patient's safety, potentially leading to a medical malpractice lawsuit.

Giving your employees an opportunity to take a medical aesthetics training program rewards you with the confidence that they are equipped with the practical and theoretical knowledge and capabilities to perform their job to the best of their abilities.
Improve employee retention – Supporting them to take on medical aesthetics training is also an excellent strategy to encourage your employees to stay for the long haul. They will appreciate your effort to help them grow professionally, leading them to stay and become better at what they do, instead of leaving to look for better opportunities somewhere else.
APT has an extensive list of Botox certifications for nurses in Canada and US-based students.
Top-Notch Medical Aesthetics Training by APT
Are you ready to see what the world of medical aesthetics has in store for you? Let APT Injection Training show you!
We offer a wide array of Botox and dermal filler injection courses expertly developed by the industry's most seasoned injectors, including APT founder and head of the faculty, Patricia Pezzano. Each program is tailored to fit and provides sufficient learning support for beginner, intermediate, and advanced-skilled students.
We also implement an intimate environment that maintains a strict 2:1 student per instructor ratio in both our lectures and hands-on injection training, which has proven effective in providing a high-quality and immersive learning experience.
For more information on our medical aesthetics certification program, please contact us today! A member of the APT Team will get in touch with you immediately.
Tips to be a
Successful Injector!
Free E-Book download
Instagram feed
Recent Posts
How to Become a Botox Model for Training Courses
Apr 20 2023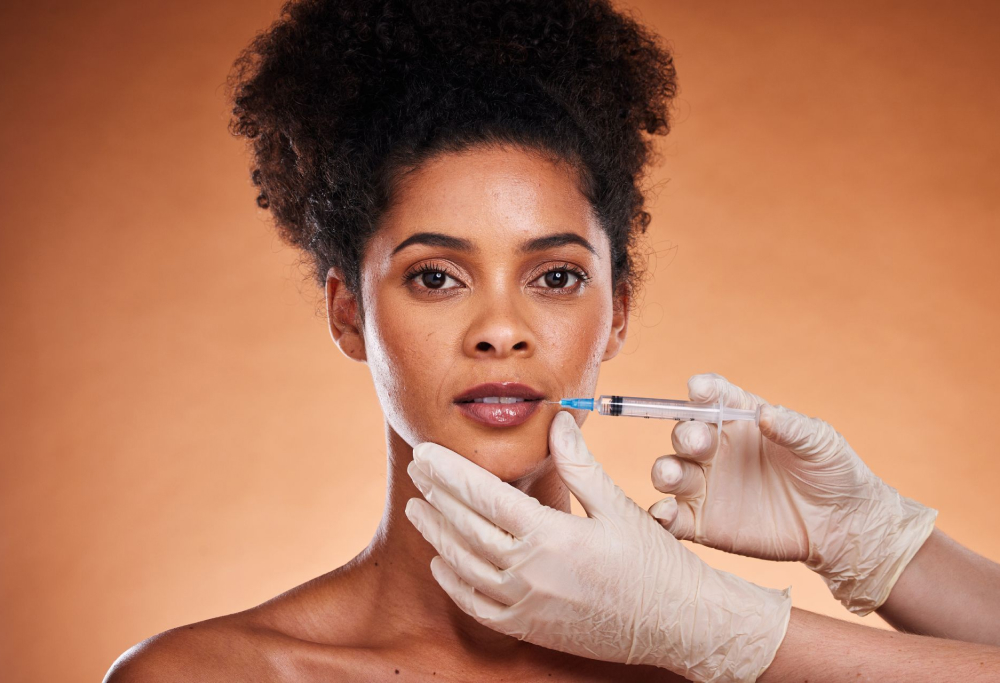 Apr 06 2023