blog
What You Need to Know About International Injection Certification Training
Apr 21 2022
Reading Time:

4

Minutes
Author:

Patricia Pezzano

So you're interested in entering the world of medical aesthetics, and now you're wondering about this: what certification is needed to do Botox? 

In Canada, Botox and filler injections should only be performed by licensed medical practitioners who have undergone injection certification training. But here's the truth: there's no true certification for aesthetic injectors in Canada at this time.

You might ask, "What about those centres I see around advertising their courses as certified?"

Those providers are "certifying" based on their own criteria. But that's the thing—because it's their own course they are assessing and isn't based on any established standard measures, there's no guarantee that it's unbiased. And thus, "certification" can vary wildly from course to course as there is no standard against which the courses are measured.

So this means the certification being handed to injectors (which is really just a verification of attendance) varies across centres. Even those who don't provide quality courses can claim to provide a "certification." 

That's not a real certification, though. The only way to be truly certified for injectables is to pick a course from a training centre that has undergone an independent third-party accreditation—and there's only one such centre in Canada. 
What Is Third-Party Accreditation? 
A third-party certifier is an organization outside the centre that has assessed the course's methods, training materials, etc. Once it has met all the requirements and reached the standards of the independent certifying body, then the centre is awarded accreditation.
International Certification for Injectables: What Is It? 
As previously mentioned, there is no independent certifying body for Botox certification in Canada. How then, can you be truly certified for injectables?
True certification is available in the United Kingdom through OTHM, a globally-recognized awarding body. Fortunately, you don't need to go to the UK to be certified because there's one centre in Canada that can facilitate an international certification for you: APT Injection Training.
APT Injection Training, together with its training partner in the UK, MATA (Medical and Aesthetic Training Academy) Training, is the only centre in Canada where you can obtain a true international certification in clinical injectable therapies.
View this post on Instagram
How is an International Certificate Administered?
True certification is administered based on standard learning goals. You will be assessed if these goals are met through written evaluations, a variety of short-answer questions, and an in-depth injection logbook.
Then, the requirements will be submitted to the UK for assessment and an evaluation will be done by individuals from outside the centre that has provided the training course. 
Is It Difficult to Get An International Botox Certification in Canada?
Though it helps, having previous injection training isn't a guarantee that you can easily get an international certification. Simply studying a basic course isn't considered sufficient stand-alone training. You will need to attend an independent injection training course that meets the standards of the third-party accreditation body.
Under APT Injection Training's true certification course, you will be trained in line with UK standards to make sure your knowledge is up-to-date and that your skills are world-class.
What If I'm Already Injecting?
If you're already injecting, then having an international certificate won't just add to your credibility, but it will also boost your patients' confidence in you. It is your guarantee to clients that you have met the highest level of training and have fulfilled a standard set of learning objectives. 
How to Get International Certification
You won't need to enroll in introductory courses if you've already taken them and are already injecting. What you can do is upgrade to APT Injection Training's International Certification in Clinical Aesthetic Injectable Therapies.
Your prior injection training and experience will be verified first. Then, you will receive access to training materials. These training materials have been designed to provide you with the latest and safest aesthetic injection techniques that will fully prepare you for accreditation.
The estimated completion of the course is between six and nine months, but it still depends on each trainee's unique circumstances.
What You'll Learn From the Injection Certification Training Course
To obtain international certification at APT, you'll be taught these things and more:
Introduction to Injectable Therapies
You will be introduced to a wide range of botulinum toxins and dermal fillers, their uses, precautions, and other things to consider.
Anatomy and Physiology for Injectable Therapies
You will learn about skeletal anatomy, tissue layers, the structure of the skin, facial muscles and nerves and how they all relate to filler injections. You will also be taught how to assess the upper, middle, and lower face.
The Aging Process
Since Botox and fillers are used in the treatment of fine lines and wrinkles, you will also learn the types of aging, skin classification systems, and the role of fat, bone, and muscles in the aging process.
Patient Consultation and Assessment
Learning how to understand what your patient wants and what's realistically possible can be achieved through proper consultation and assessment. This course will teach you how to do this using these key fundamentals: 
Understanding medical and drug history;

Common skin conditions;

Basic dermatology terms and conditions that affect injectable therapies;

Managing patient expectations; and

Legal and ethical considerations. 
View this post on Instagram
Obtain True Botox Certification in Canada with APT
If you want to be truly certified in injectables, enroll now at APT Injection Training to experience a world-class course. We are the only centre in Canada where you can get a true international certification in clinical injectable therapies.
To compare courses or know more about our international certifications, give us a call or visit our website.
Tips to be a
Successful Injector!
Free E-Book download
Recent Posts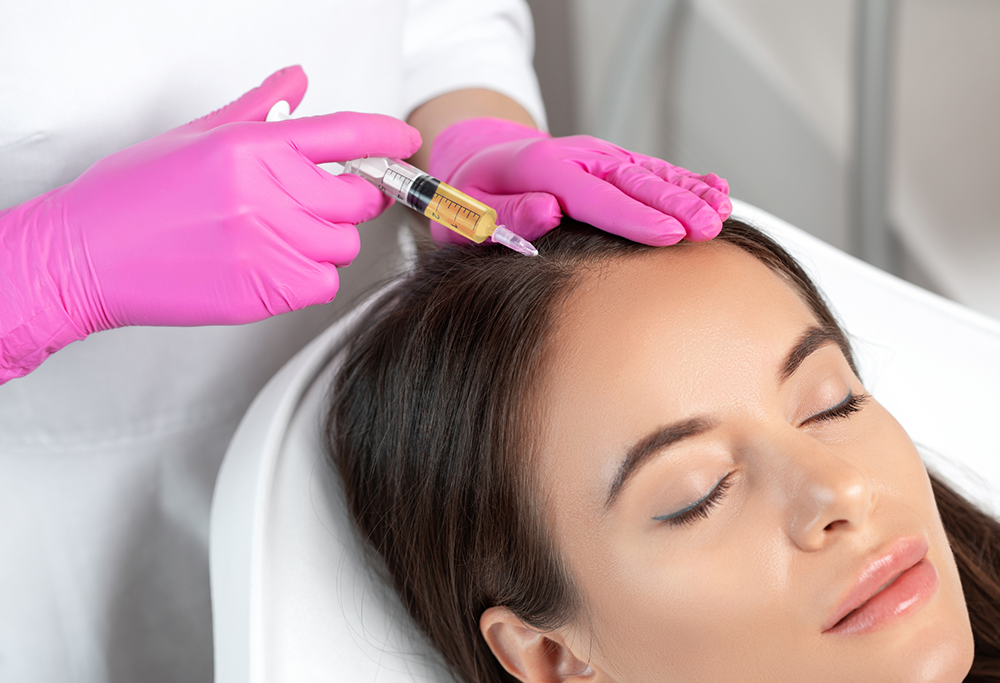 What Is Regenerative Aesthetics?
Oct 24 2023