blog
What is Baby Botox?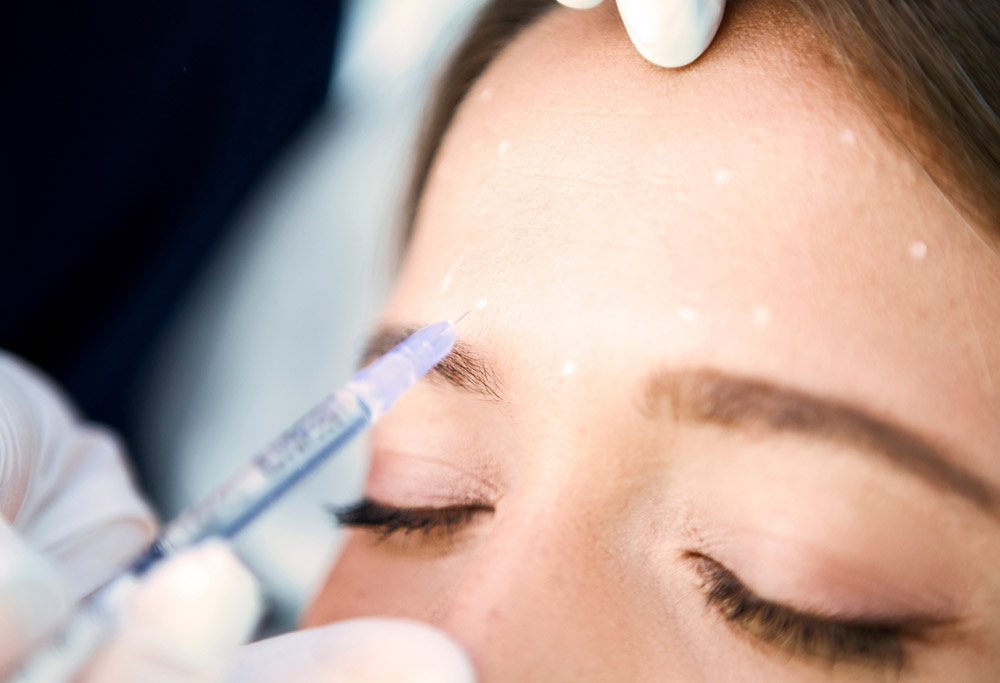 Sep 28 2022
Reading Time:

4

Minutes
Author:

Patricia Pezzano

Smooth, wrinkle-free skin? With the rising popularity of non-surgical cosmetic procedures worldwide, everything is possible. We're all familiar with Botox—an injectable aesthetic treatment to reduce signs of aging such as wrinkles and frown lines. 

According to UCSF Medical Center, it is one of the most common minimally invasive cosmetic procedures, with an estimated 11 million users globally. While not too long ago this treatment was most popular among adults aged 40 and up, this demographic is slowly changing.

A trending treatment on TikTok introduced the young demographic to the world of anti-aging. It's the same as traditional Botox but with more natural-looking results.

Have you heard of Baby Botox? 
Here's everything you need to know if you have clients looking for this trendy aesthetic treatment.
What Does the Term 'Baby Botox' Mean?
No, this procedure has nothing to do with babies. The term 'baby' refers to the small amount of Botox injected into an area. Smaller doses of Botox help achieve a more natural-looking result, smoothening the fine line and wrinkles while still allowing facial movement. Unlike in traditional Botox, more units are injected to eliminate facial wrinkles, resulting in blockage of animation of facial muscles.
With this technique, a small amount of Botox will be distributed across the forehead and eye area. It aims to add volume to the face, giving it a smoother and younger look. As Jennifer Chwalek, a board-certified dermatologist at UnionDerm, defined what Baby Botox is—"A micro-droplet technique of injection fewer units more precisely and superficially to give a more natural and even look."
How Does Baby Botox Work?
Same as traditional botox, Baby Botox aims to help reduce signs of aging in the face. Once the Botox is injected into the forehead, the toxin will partially paralyze the muscles to minimize the fine lines and wrinkles caused by facial movements. Botox is made from botulinum toxin type A which blocks the nerve signals and prevents muscle movement in the face.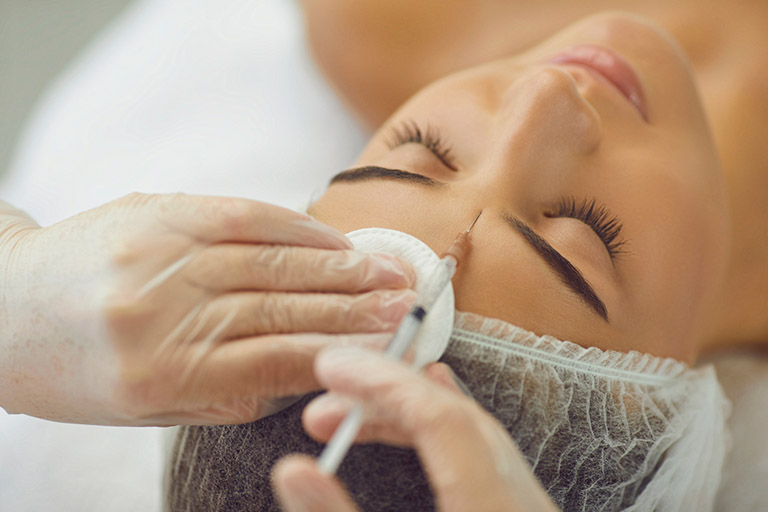 The Benefits of Baby Botox 
Baby Botox has several benefits for our skin. As mentioned earlier, this technique gives off a smoother and softer look that is extremely appealing to younger demographics. Baby Botox is a great way for beginners to introduce themselves to neurotoxins. While it doesn't completely eliminate fine lines and wrinkles, Baby Botox will make them less noticeable, resulting in a more natural look. 
Another benefit—and perhaps one of the biggest reasons people seek this treatment—is its prevention power. Starting Baby Botox early can help prevent the formation of deep, etched lines. That is the reason Baby Botox works best on younger patients with less defined lines. Preventing these lines will be much easier compared to correcting them later.
How Can Your Clients Prepare for Treatment?
Just like any cosmetic treatment, make sure you book a consultation with your client before they undergo the Baby Botox procedure. Be clear to ask about their aesthetic concerns and what results they want to achieve. Providing additional resources on the treatment is a great way to help them familiarize themselves with what they can expect. 
What Is the Procedure of the Treatment? 
Before injecting the toxins, nurse practitioners carefully mark the areas where fine lines and wrinkles are visible, usually in the forehead and eye area. After that, Botox is injected into the client's muscles using the smallest gauge needle.
Ice or pain medication is usually applied to relieve discomfort prior to the treatment. The procedure is not agonizing and will only feel like a small pinch; it's no wonder Botox is one of the quickest and most tolerable injectable treatments out there! 
Are there Any Potential Side Effects?
The most common side effects after a Baby Botox treatment are swelling, tenderness, and headaches. Small, elevated bumps may appear on the injected area 10 to 15 minutes after the procedure. It is recommended that patients avoid Aspirin, blood thinners (if possible), NSAIDs, and alcohol before the treatment to reduce the risk of bleeding and bruising afterward.
Baby Botox Aftercare
Baby Botox usually lasts for three months, and its longevity varies from person to person. After treatment, there are certain activities to be avoided, like lying flat on your face four to five hours post-treatment, getting a facial, and working out.
However, the most important part of the routine is sunscreen. Sunblock makes all the difference even if you drink a lot of water and have a comprehensive skincare regime. Along with the sunscreen, add a vitamin C serum and hydrating moisturizer on daily basis to prevent those fine lines and wrinkles from developing.
Slow and Steady Botox for Beginners
Baby Botox is the ideal entry-level treatment for those who are beginning their journey with cosmetic procedures. It's generally safe and has natural-looking results. So, for the young people out there, if there's already a fine line and wrinkle showing on your face, Baby Botox is your best option to reduce it in a less noticeable way.
If you're interested in offering Baby Botox at your medical spa, sign up for APT's Dual Intro to Toxin & Basic Filler Training here.
Tips to be a
Successful Injector!
Free E-Book download
Recent Posts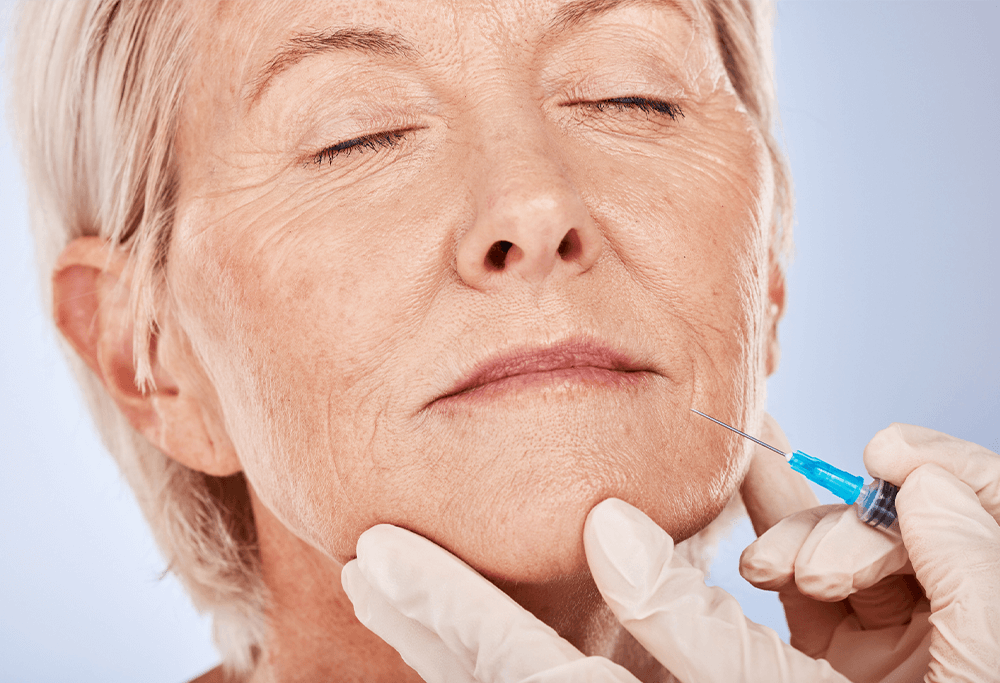 What Is Hyperdiluted Radiesse?
Aug 29 2023