blog
The Difference Between Cosmetic Dermatology, Aesthetic Medicine, and Other Terms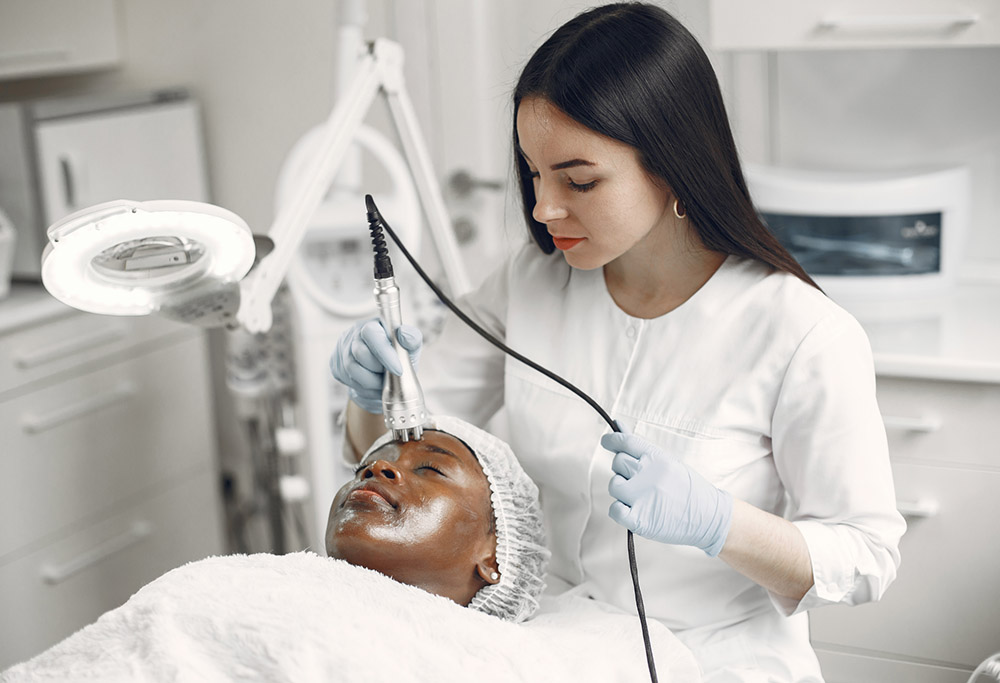 May 12 2022
Reading Time:

4

Minutes
Author:

Patricia Pezzano

There seems to be a widening gap in the field of dermatology. It's being divided into two distinct camps: on one side is medical dermatology and on the other, cosmetic dermatology.

Medical dermatology focuses on improving the health of the skin. It includes the diagnosis and treatment of medical conditions that affect the skin such as skin cancer, hives, psoriasis, etc. 

The focus of cosmetic dermatology, on the other hand, is on improving the appearance of the skin through minimally invasive procedures like injectables (Botox and fillers). It also offers a broad range of services that include cosmetic skincare products, vein removal, and laser therapy. 

Sometimes, cosmetic dermatology must be combined with medical treatment to get the best results.
What Conditions Fall Under Cosmetic Dermatology?
With over 13 million non-invasive cosmetic procedures done in 2020 alone, it's evident that a lot of people are interested in improving their appearance. 
More and more people are looking to improve the appearance of the following conditions which fall under cosmetic dermatology:
Fine lines

Wrinkles

Premature aging

Scars

Pigmentation

Enlarged pores

Facial veins

Skin tone and texture

Saggy skin
What Is The Difference Between a Dermatologist, Cosmetologist, and Aesthetician? 
Dermatologists, cosmetologists, and aestheticians are all skincare specialists. However, each term has its own nuances you need to understand so you can decide which is right for you.
Dermatologist 
A dermatologist is a doctor who diagnoses and treats skin, hair, nails, and mucous membrane diseases and disorders. It is a term reserved for those who have finished college, earned a medical degree, and completed a five-year program of medical and surgical training.
They need to have a full license or certification, among other requirements, to be able to practice. Although dermatologists can help enhance the appearance of the skin, their focus is more on its health. They can remove moles, cysts, and treat skin cancers.
Cosmetologist 
The area of focus of cosmetology is in beautifying the skin, hair, and nails. It could include the following:
Hair cutting 

Hair colouring

Washing, shampooing, and drying hair

Braiding

Installing hair extensions

Manicures and sterilization

Pedicures

Nail artistry

Barbering

Shaving facial hair

Fitting hair pieces

Facials

Skin conditions

Waxing

Eyebrow threading

Makeup
Although cosmetologists are not medical professionals, they must undergo specific training to become certified. Depending on your focus—whether it's hair, skin, or nails—you must spend about 2,000 hours as an apprentice before getting certified.
Aesthetician or Aesthetic Nurse 
Like cosmetologists, aesthetic nurses or aestheticians are not considered doctors. But they are medical practitioners—usually registered nurses and practical nurses—whose area of expertise is more specialized than cosmetology: the skin.
That's where the similarities between dermatologists and aestheticians lie—they both deal with the skin. However, unlike dermatologists, aestheticians focus on enhancing the "look" of the skin.
There are many different titles that refer to this particular occupation—aesthetic medicine and cosmetic dermatology are two of the most common ones. 
Also referred to as "aesthetic nurses," they can do the following:
Assess a patient's skin;

Obtain a patient's medical history;

Maintain medical charts;

Explain ways to treat skin issues; and

Provide and perform a variety of skincare treatments such as microdermabrasion, laser acne treatments, chemical peels, etc.
Can Aesthetic Nurses Inject Botox and Fillers? 
Although they are medical professionals, aesthetic nurses still need to obtain relevant training from a reputable institution to safely and effectively administer injectables. This means taking up a course covering both theoretical and practical applications taught by recognized experts in the industry. 
The requirement to become an aesthetic nurse is a lot more rigorous than being a cosmetologist; you need to be either a nurse, physician, dentist, or any licensed health practitioner.
Aesthetician vs Esthetician: What's the Difference? 
Aside from the confusion between the terms cosmetologist, dermatologist, and aesthetician, there are two other terms that tend to be wrongly interchanged: "aesthetician" and "esthetician." 
Apart from the difference in spelling, are they the same?
Both are skincare specialists. But although there are times when the two terms are used interchangeably, they do have key differences.
One, estheticians (also called spa technicians and skincare therapists) work at salons and spas. They can also work at health stores, resorts, and fitness centres. Aestheticians, on the other hand, work in medical spas, hospitals, clinics, burn centres, reconstructive surgery clinics, etc.
Although estheticians also focus on the appearance of the skin, it's a lot less medical than what aestheticians do. They can analyze the skin and do facials but can't perform skin resurfacing, microlaser peels, skin tightening therapies, and similar procedures.
Advance Your Career in Cosmetic Dermatology with the Right Training 
If you are a licensed healthcare practitioner who wishes to advance your career even further, getting the right training is essential.
With APT Injection Training's premier courses and international certification, you can get one step closer to achieving the career of your dreams. 
Visit our website or get in touch with us to learn more about our International Certificate in Clinical Aesthetic Injectable Therapies and other aesthetic training courses.
Tips to be a
Successful Injector!
Free E-Book download
Recent Posts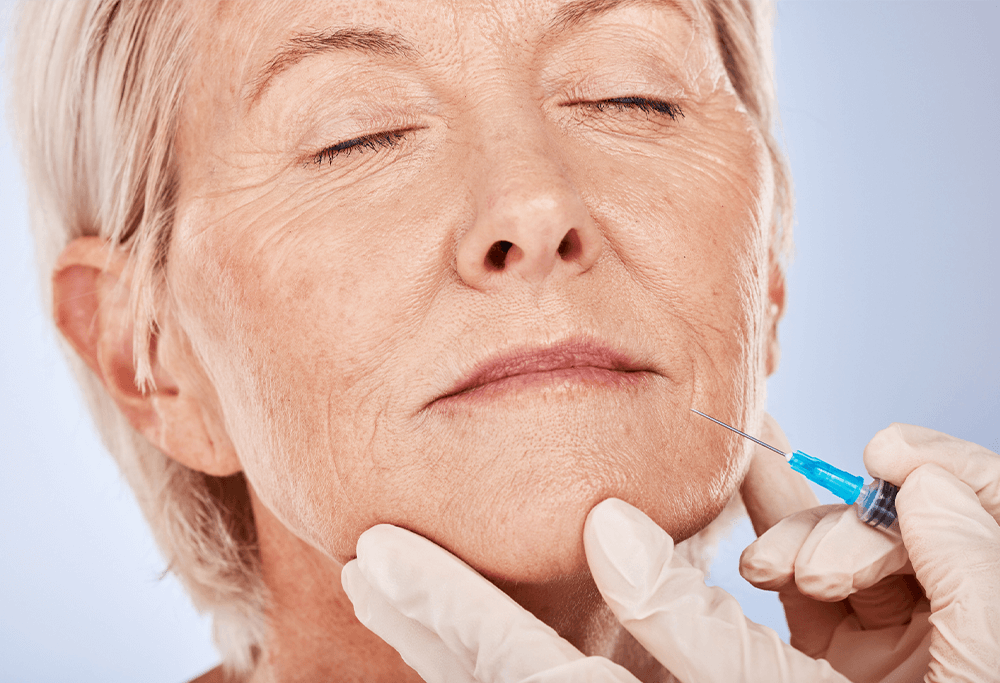 What Is Hyperdiluted Radiesse?
Aug 29 2023