blog
What Is Hyperdiluted Radiesse?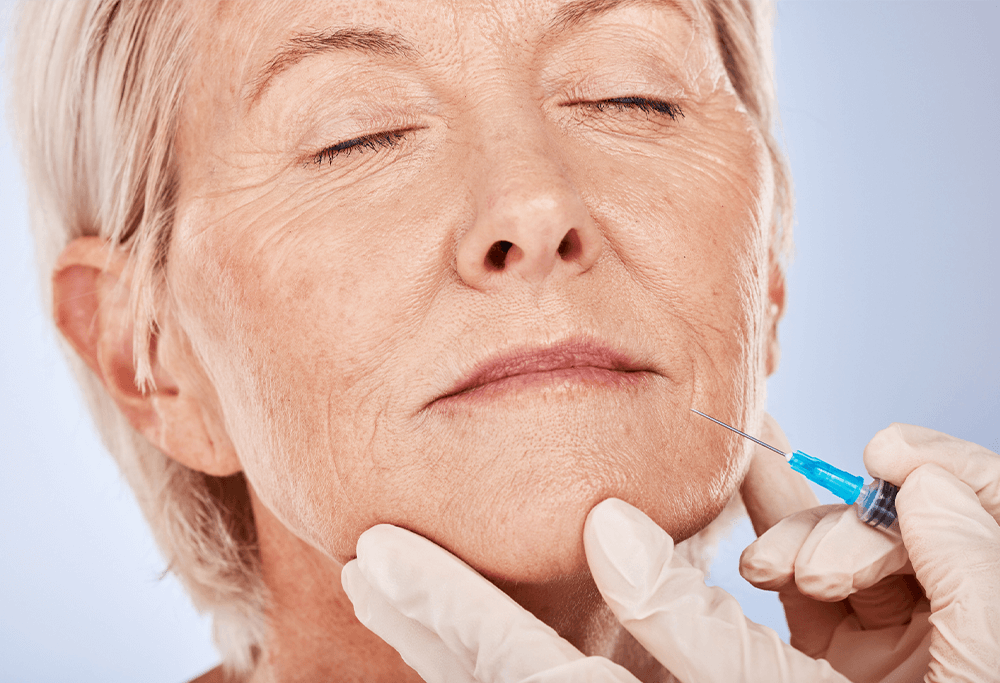 Aug 29 2023
Reading Time:

4

Minutes
Author:

Patricia Pezzano

Growing older is part of life, but that doesn't mean we have to look the part! Regenerative aesthetic treatments can help tighten, tone, and rejuvenate aging skin without invasive surgery.

Hyperdiluted Radiesse® is one of these treatments. Radiesse® is a Health Canada and  FDA-approved injectable dermal filler that is indicated for immediate volume replacement, and for stimulating collagen and elastin production in a patient's skin. It is made from  calcium hydroxyapatite (CaHa) gel microspheres and can be used to treat wrinkles or folds, restore lost volume, and provide contour to the face. Unlike hyaluronic acid fillers, Radiesse® has a biostimulatory effect by triggering collagen production in the skin where it has been injected.

Hyperdiluted Radiesse® refers to Radiesse® that has been diluted with sterile saline solution. This dilution process results in a much thinner, more fluid product that contains fewer calcium hydroxyapatite (CaHa) gel microspheres per unit of volume when compared to standard Radiesse®. The fluidity of the product makes it suitable for injecting into other areas such as the neck or back of the hands, where hyaluronic fillers are not always appropriate.

Keep reading to learn more about this exceptional treatment, its many benefits, and who profiles as an ideal candidate to receive it! 
How Does Hyperdiluted Radiesse® Work?
Medical aesthetic clinicians administer hyperdiluted Radiesse® using a specialized injection technique in which they strategically place small amounts of the diluted solution into specific treatment areas, often using a microcannula or fine-gauge needle.
Once injected, hyperdiluted Radiesse® not only provides immediate volume correction, but also stimulates the production of collagen within the treatment areas. Collagen is a protein responsible for skin elasticity and firmness. The CaHa microspheres serve as a scaffold for collagen growth over time, essentially allowing the skin to create its own volume.
After a hyperdiluted Radiesse® treatment, skin texture, laxity, wrinkles and facial lines gradually improve as the CaHa is resorbed, leaving new collagen in its place.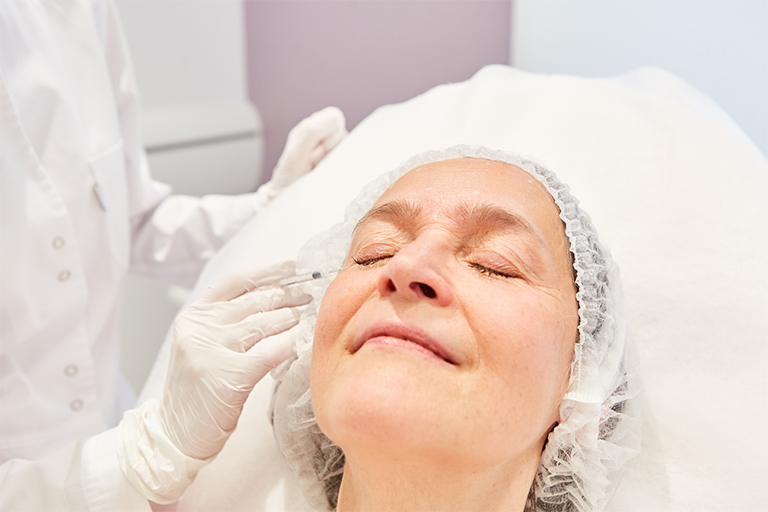 Hyperdiluted Radiesse® Treatment Areas
Hyperdiluted Radiesse® is generally performed in areas where skin laxity is a concern such as:
Abdomen
Neck wrinkles or lines
Upper arms
Aging hands
Knee lines
Decolletage
Buttocks with cellulite dimples
Mid and lower face
Who Is the Ideal Candidate for Hyperdiluted Radiesse®?
Patients in good health should be able to receive hyperdiluted Radiesse® injections, particularly if they have concerns with skin texture, skin laxity, wrinkles, or cellulite.
Patients may not be a good candidate for the treatment if they:
Have allergies to any substances included in the filler

Have any skin infections

Have an autoimmune disease

Are pregnant or breast-feeding

Have a history of keloid scarring
While there is no age requirement for the treatment, the majority of those who request this cosmetic enhancement are typically 50 years of age or older. The regenerative effects of  hyperdiluted Radiesse® treatment are best observed in those patients who have visible signs of aging.
How Effective is Hyperdiluted Radiesse?
Hyperdiluted Radiesse® treatment sessions typically take 15 to 20 minutes each, after which there will be initial improvement in volume, and minimal downtime. 
However, the collagen-stimulating effects of hyperdiluted Radiesse® will begin about a month after treatment, and will continue to improve for at least six months. Maintenance may be required in some areas to combat more advanced signs of aging skin.
Two to three treatment sessions spaced one to two months apart during the first year will likely be needed for optimal results. The number of treatments will ultimately depend on the  overall volume loss and relative skin laxity of the patient.
As far as follow-up treatments are concerned, one session every 12 to 18 months is recommended to ensure that optimal skin firming effects are maintained.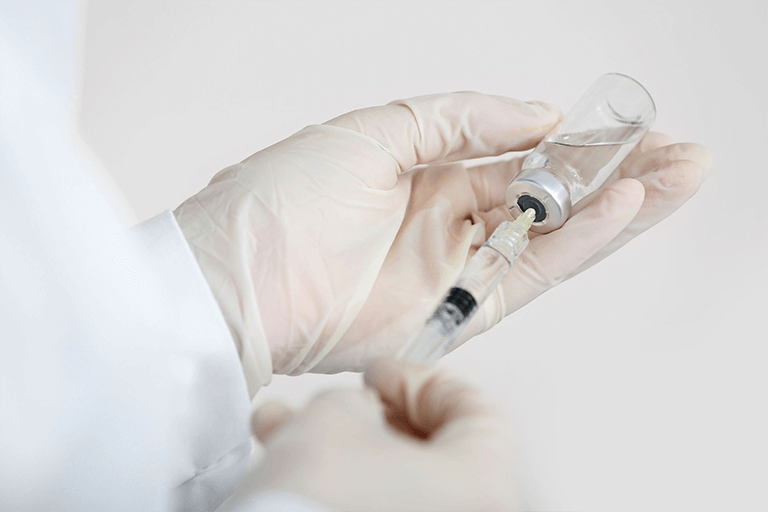 Potential Risks and Side Effects
Patients might experience minor side effects and mild discomfort for up to a week after treatment. 
Excessive heat and direct sunlight should be avoided for 24 hours after each session. Just like any regenerative aesthetic treatment, it is not advised to touch or massage the treated area to avoid filler migration or other complications to the treated skin. 
Temporary side effects may include bruising at the injection site, itching, pain in the treatment area, redness, or swelling. Those who receive this injectable treatment in their hands may encounter slight difficulty with movement, temporary loss of sensation, lumps, or nodules. 
Those allergic to any of the substances in hyperdiluted Radiesse® such as lidocaine or saline solution should proceed with caution. Additionally, if a patient suspects they are pregnant or are currently breast-feeding, they are not a candidate for the procedure. 
Professional injectors should always conduct a thorough consultation and patient risk assessment before performing any skin rejuvenation treatment to ensure all variables are considered. 
Learn Innovative Injectable Practices at APT Injection Training
Hyperdiluted Radiesse® is more than just a product – it is a revolution in aesthetic medicine. It represents a breakthrough in achieving remarkable, natural-looking results with unparalleled safety and efficacy.
Now that you have discovered the benefits of hyperdiluted Radiesse® for qualified patients, it is time to learn how to inject this dermal filler and incorporate the treatments into your practice.
The best way to stay ahead in this dynamic field as an aesthetic practitioner is to enroll in an APT Injection Training course. At our world-class training center in Ontario, students receive hands-on injecting experience with live models, and coaching by experts in the industry.
Call us today for more information about our programs.
Tips to be a
Successful Injector!
Free E-Book download
Recent Posts
What Is the Cannula Technique?
Aug 15 2023