blog
What Is the Cannula Technique?
Aug 15 2023
Reading Time:

4

Minutes
Author:

Patricia Pezzano

In the ever-evolving world of medical aesthetics, mastering the art of delivering beauty-enhancing treatments is a pursuit that requires both skill and precision.

Aspiring and practicing aesthetic clinicians, you are the architects of transformation – sculpting confidence and radiance in each patient you encounter! In your journey in becoming true artisans of your craft, one technique stands out as a game-changer, a technique that can elevate your practice to new heights of excellence—the cannula technique.

The cannula technique is not merely a method; it is an art form in its own right. It is a skill that will allow you to create natural, harmonious results while minimizing discomfort and downtime for your patients.

Whether you are just starting your career in medical aesthetics or are seeking to refine your existing expertise, this article will unveil the intricacies of the cannula method, exploring its applications, and arming you with the knowledge to transform your practice.

Keep reading to learn more!
What Is a Cannula?
A cannula is a needle with a round, blunt tip that resembles a hollow tube. 
Because a cannula is blunt, it can not pierce the skin. Therefore a traditional needle is used to puncture the skin first, creating an entry point for the cannula. After the needle is removed, the cannula is inserted into the injection site so the dermal filler can be administered.
How Does It Work for Filler Injections?
The cannula needle is becoming the preferred tool for experienced aesthetic clinicians because it does not cause as much damage to the deeper tissue underneath the surface of the skin, unlike traditional sharp needles.
Though a needle injection can insert fillers in a precise manner, there is an increased risk of the sharp tip grazing skin tissue, which can cause tearing. It can also puncture veins and blood vessels, leading to a greater chance of skin injury, such as bleeding or bruising.
In rare cases, incorrectly administering dermal fillers can result in vascular occlusion – a condition in which the injected substance blocks a blood vessel, resulting in diminished blood supply to the tissue and leading to serious consequences. 
Because the cannula is longer and blunter, these risks are alleviated. The design also enables the cannula to reach deeper into the layers of the skin and fill several areas at one time, meaning fewer injection points are needed during a procedure. 
The blunt-tip cannula also decreases the risk of injuries such as bruising, edema, and bleeding. Instead of puncturing, it moves and acts to displace blood vessels, avoiding laceration and the aforementioned vascular occlusion. It also bends, which makes facial contouring easier.
The Benefits of Using the Cannula Technique
The cannula technique can improve the patient experience in several ways when injecting dermal fillers. Here are some of them:
   1. Reduced Trauma
As we previously mentioned, the size and shape of cannula needles reduce the need for multiple injection points.  As such, patients will experience less pain and trauma to the facial tissues and arteries, lowering the risk of bruising and swelling post-injection. 
With this in mind, the cannula method is especially effective when used to treat delicate areas of the face, such as the tear troughs (under-eye area). 
   2. Faster Recovery
The benefits also extend beyond the procedure. By lessening the potential for skin trauma and bruising, patients will often find the recovery process is much faster when they receive an injection via the cannula technique. 
   3. Even Distribution
The length and versatility of the cannula allow clinicians to use different techniques when performing filler injections. Oftentimes, this results in a more even distribution of the filler material, creating a smoother and more natural appearance. 
Clinicians can also administer a layer of dermal filler smoothly rather than inject multiple doses. For instance, placing lip filler using the cannula method can help you create a refined look without the need to manipulate the product.
   4. Reduced Risk
The blunt cannula allows for more precise filler placement because it is easier to feel any resistance as the tool moves under the skin. This reduces the risk of damaging a blood vessel or nerve when compared to injections with a regular needle.
Which Areas Are Best Treated With a Cannula?
While using a cannula has many advantages, there are instances where using a needle is more appropriate. Any professional looking to inject dermal fillers should take the time to work with their patients to understand their aesthetic goals. 
A cannula injection tends to work well for cheeks, nasolabial folds (laugh lines), marionette lines, the jawline and chin, as well as the temples, forehead, and lips. When it comes to choosing Botox or dermal fillers, the best course of action will ultimately depend on both the patient and injector. 
Elevate Your Aesthetic Practice at APT Injection Training
As a clinician, you know that there is no one-size-fits-all approach for cosmetic enhancements. The ability to choose between the needle or cannula technique will allow you to provide more treatment options when injecting dermal fillers, leading to enhanced patient outcomes.
This ability requires learning under professional tutelage. Do not miss out on the opportunity to become a true master of aesthetics—APT Injection Training offers world-class certification courses that specialize in cannula methods. As part of these programs, you will receive hands-on practice at our internationally-recognized training facility in Ontario.
Take the first step toward a more fulfilling and successful aesthetics career. Contact us to learn more about our training programs!
Tips to be a
Successful Injector!
Free E-Book download
Recent Posts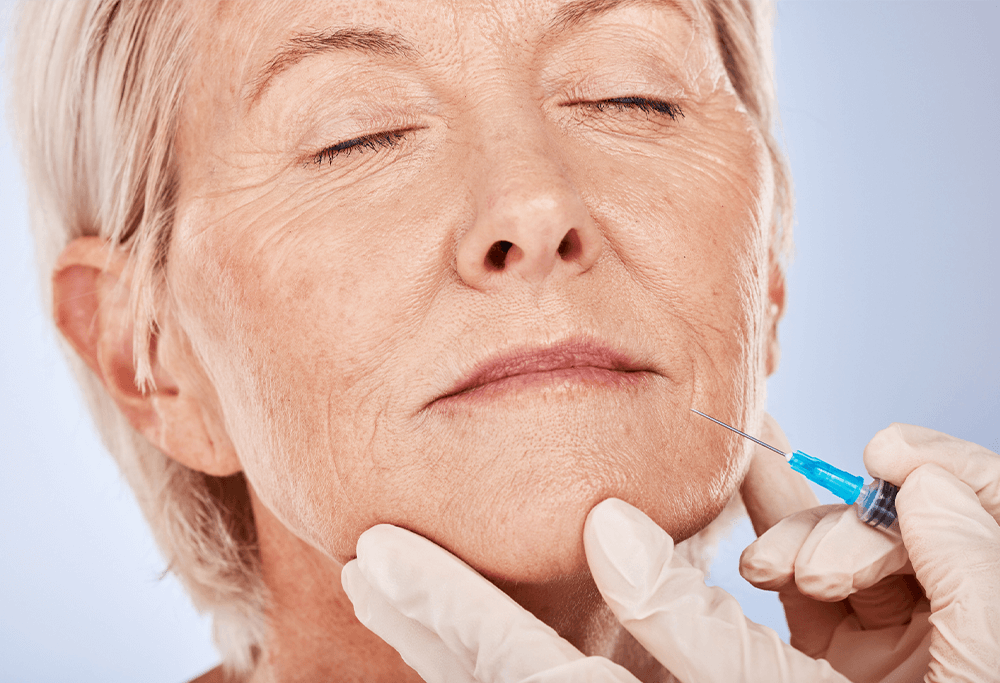 What Is Hyperdiluted Radiesse?
Aug 29 2023