blog
Aesthetic Nurse Job Description: Required Skills, Key Responsibilities, and Qualifications
Mar 15 2022
Reading Time:

4

Minutes
Author:

Patricia Pezzano

Interested in joining the world of nursing? 

This diverse industry is the largest healthcare profession in Canada with over 100 specialties you can pursue. 

Some of these specialties include Certified Nursing Assistant (CNA), Licensed Practical Nurse (LPN), Nurse Practitioner, and one of the most in-demand jobs today — aesthetic nursing.

Aesthetic nursing is a rewarding career, but what do these types of nurses really do? What are their key responsibilities? What should you look for in an aesthetic nurse job description? Where do they practice?

We'll answer all these questions for you below:
Aesthetic Nurse Definition: What Do They Really Do? 
An aesthetic nurse is a registered nurse specifically trained and certified to perform a wide range of non-surgical cosmetic and aesthetic services, such as:
Injection of:
Skin treatments including:

Microdermabrasion
Chemical peels
Light therapy
Skin rejuvenation

Tattoo removal
Non-surgical body contouring
Cold therapy
Laser treatments
Microneedling
Other non-surgical, anti-aging treatments
What Are the Responsibilities of an Aesthetic Nurse? 
Aside from performing non-surgical aesthetic and cosmetic services, an aesthetic nurse also has the following responsibilities:
Consulting with patients; 

Setting appointments;

Interviewing and

medically screening patients

before providing services;

Performing skin examinations/assessments;

Preparing treatment rooms;

Sterilizing medical instruments and tools;

Educating patients on treatments and procedures including what to expect before and after;

Assisting physicians and surgeons with cosmetic procedures and surgeries;

Performing pre-operative and post-operative care;

Monitoring patients during the procedure; and

Staying up-to-date with new procedures and protocols.
What to Look For in an Aesthetic Nurse Job Description 
When searching for jobs in this field, the first thing you should check is the aesthetic nurse job description. 
What are the

tasks and responsibilities

? It should clearly explain the specific type of work that needs to be performed. 

You should also check the required

skills and qualifications

, as specific

medical aesthetics training

may be required before you can qualify for the job.

It's important to look into the

required working hours

as well. Usually, aesthetic nurses don't work odd hours or during holidays, unlike many of their colleagues who work in ICUs and other high-pressure work settings. This contributes to having a healthy work-life balance. 

Pay

is another thing you should consider when looking at an aesthetic nurse job description. Generally, the salary depends on the applicant's level of skills, education, and experience.

Location

matters too. The

average salary of an aesthetic nurse in Canada

is around $82,000 a year. This could go way higher, especially where commissions and incentive-based compensation packages are offered.

Often, aesthetic nurse job descriptions also mention the various

perks

that the job entails, such as: 


-Sign-on bonuses
-Health insurance
-Dental and vision insurance
-Family medical leave
-Retirement plan
-Maternity leave
-Education reimbursement
-Certification reimbursement
-Access to discounted procedures
If Not in Hospitals, Where Do Aesthetic Nurses Work? 
So if aesthetic nurses don't work in a hospital setting, where do they work? Because they're typically not involved in surgical procedures, aesthetic nurses generally work in:
Dermatology clinics;

Medical spas

Private offices; and

Plastic surgery centres.
What Skills and Knowledge Are Required for Aesthetics Nurses? 
Although aesthetic nurses only perform non-surgical procedures, they still need to have robust knowledge and skills in the following areas:
A deep understanding of medications and substances used in the aesthetics field;

Knowledge of physiology and anatomy, especially of the skin and underlying tissues;

Strong analytical skills;

Familiarity with the equipment used; and

Excellent communication skills.
A pleasing personality is a skill you probably won't often see as a requirement for aesthetic nurses. However, having a welcoming personality is an asset in this field. Aside from being technically skilled, you must also know how to show empathy, comfort a patient's fears, and entertain their questions with proper body language, bedside manner, and tone of voice to establish good rapport. 
Aesthetic Nurse Certification: How to Get Started 
Typically you would have appropriate education as either a Registered Practical Nurse (two-year college diploma), a Bachelor of Science in Nursing (four-year university degree) or an advanced degree such as a Nurse Practitioneror.
In Canada, you'll find many Registered Practical Nurses (RPNs), Registered Nurses (RNs), Nurse Practitioners, etc., working in aesthetics. To get started in this field, your employer may require you to earn an aesthetic nurse specialist certification
So, where can you obtain a specialist certification? Here are some tips to help you out:
Begin the Journey with APT Injection Training 
Are you ready to get qualified for those aesthetic nurse job descriptions you've been eyeing? It's time to begin your journey in the field of aesthetics. We're here to ensure you undergo premier training to increase your chances of a successful and rewarding career. 
APT Injection Training is an internationally-recognized teaching facility that offers programs such as International Certificate in Clinical Aesthetic Injectable Therapies, Botox training and other aesthetic training courses.
Visit our website or get in touch with us to find out more about the courses we offer and how you can register!
Tips to be a
Successful Injector!
Free E-Book download
Recent Posts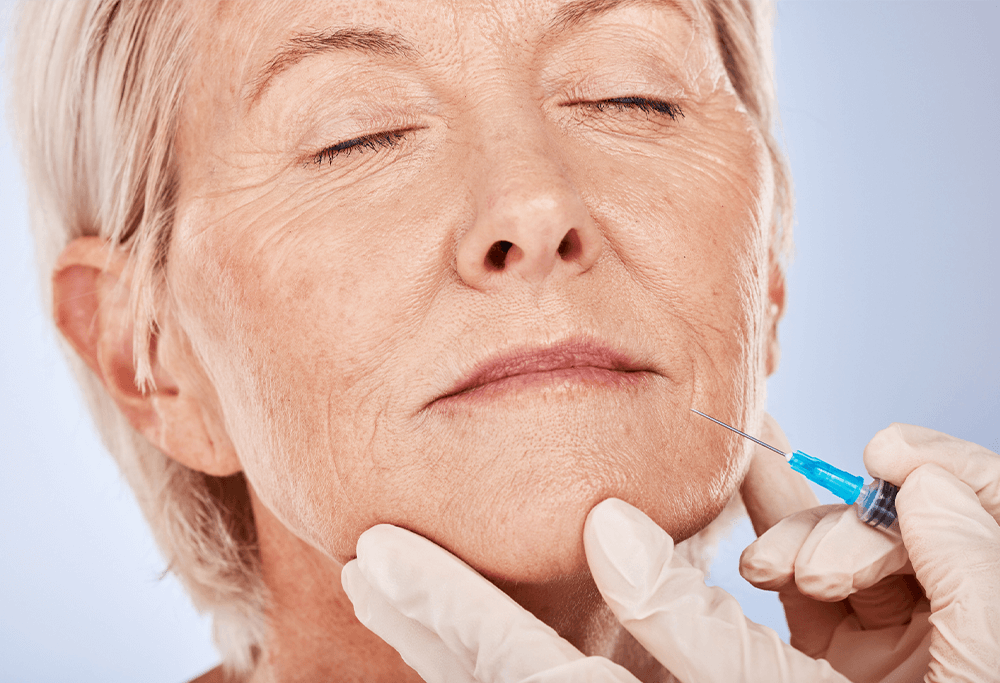 What Is Hyperdiluted Radiesse?
Aug 29 2023