blog
Qualifications Needed to Open a Med Spa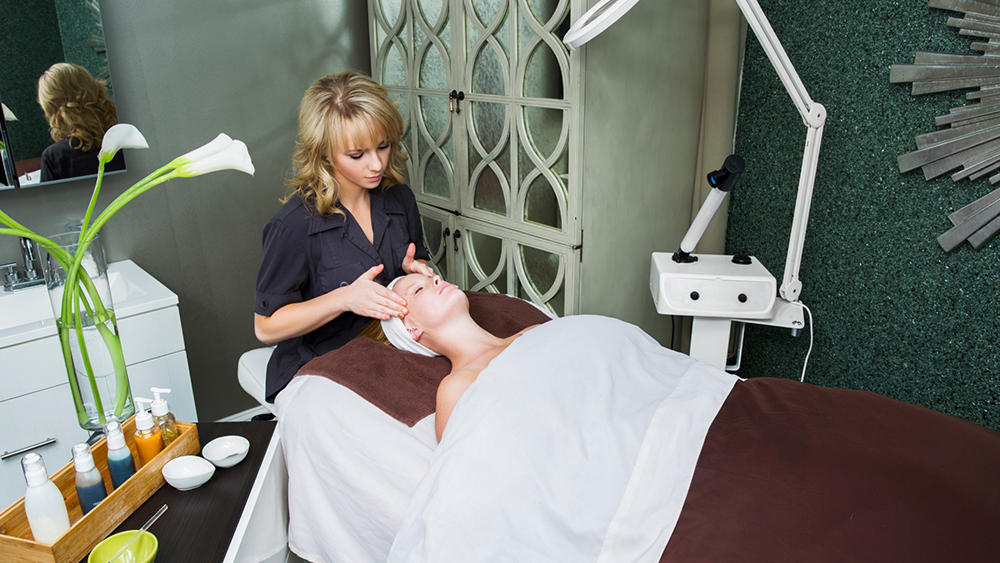 Nov 06 2020
Reading Time:

5

Minutes
Author:

Cathy Longley

A medical spa or med spa is an establishment that combines medical procedures that are typically performed in a doctor's office with the pampering experience of a day spa. In order to be considered a medical spa, the clinic most often runs under the supervision of a medical doctor (physician, plastic surgeon or dermatologist) as it incorporates procedures that require medical oversight. 

Many consider opening a med spa as a low-risk venture because the industry earns billions of dollars every year in Canada and the United States. In fact, the North American medical spa market is predicting an increase of 11.64% in compound annual growth between the years 2019 and 2025. So, it's no surprise that med spas are becoming more and more popular, giving individuals the luxuriously relaxing experience of a day spa combined with medical aesthetic treatments such as Botox injections. 

If you work in the medical field, are currently enrolled in injection training, or have dreamt of owning a day spa, you might have wondered about the med spa qualifications that you need before taking the first steps to launch the business of your dreams. If so, you're in the right place; this blog will answer these questions plus go over a few fundamentals about medical spa classifications and qualifications/certifications needed by employees. 

Let's get started!

What Is a Medical Spa?
Medical spas, sometimes called medi-spas or med spas, are establishments that offer various medical procedures in a luxurious ambience. Imagine the tranquillity of a spa, paired with the expertise of a licensed medical practitioner. Medical spas offer services such as medical facials, microdermabrasion, chemical peels, photorejuvenation, Botox injections, dermal filler injections, laser treatments, radiofrequency and skin-tightening procedures and many more. As we will discuss in a later section, however, not all medical spas are alike and the classification of a medical spa is linked to the scope of services that it offers. 
The Advantages of Owning a Medical Spa
As we mentioned earlier, there are advantages to owning a medical spa and it can be a profitable business when done right. 
A study conducted by the American Society of Plastic Surgeons found that Americans underwent 7.4 million wrinkle treatment injections, 1.3 million chemical peels, 1 million laser hair removal treatments, and 700,000 microdermabrasion procedures in 2018 alone. 
When converted to how many dollars were spent for each specific procedure, the numbers will soar even higher, collectively contributing a sizable portion to the estimated total of $16.5 billion that Americans spent on cosmetic procedures in 2018. The prevalence of med spas is seen all over North America, proving their popularity in today's society – and we don't see this changing any time soon. 
In the med spa industry, about 80% of these enterprises are individually-owned, as opposed to being part of a chain. As the owner, you will be able to create a place of business that's esthetically-pleasing and efficient, without having to worry about being beaten by bigger med spas. 
In addition to opening a med spa, you're also in the business of retail. Stocking your shelves with products from both high-end and affordable skin care lines will increase your yearly revenue – while you help your clients create the perfect skin care regime. Building trust and creating lasting connections with your clients is integral to the success of a business – we see this as a huge advantage!
Do Owners Need to Have Qualifications Before Being Eligible to Open a Medical Spa?
In some parts of the world, medical spas need to be owned and operated by a qualified physician. This is because restrictions involving the corporate practice of medicine dictate that only physicians or physician-owned corporations can be paid for medical services which include many of the services provided by a medical spa.
So, who can open a medical spa? In Ontario, medical aesthetic treatments such as injections, lasers or other technologies to treat or enhance the client's appearance fall under Health Canada's regulations and legal requirements as a med spa business owner. Medical treatments such as dermal fillers and toxin treatments should only be performed by a licensed medical professional who has been appropriately trained in these specialized treatments. This typically means an MD, nurse practitioner, registered nurse, registered practical nurse or dentist. 
While med spa ownership in Ontario does not require to be a physician at this time, physicians and nurse practitioners are often involved in the oversight of these clinics. Commonly, in the US and UK, there is a connection between a non-physician entrepreneur and a physician whereby the non-physician entrepreneur will organize an MSO (Management Service Organization) that will partner with a physician's company so that the latter provides the medical services. 
In this setup, the non-physician owner will be able to have control of the other aspects of the medical spa business including marketing, branding, payroll, human resources, and anything else unrelated to medical services.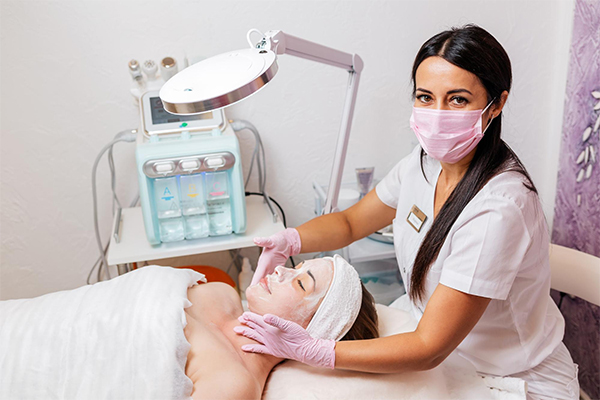 What Qualifications or Certifications Do Employees Need?
In general, there are three different levels of spas that a consumer may encounter.
Aesthetic Spas
These are facilities that solely offer superficial procedures wherein only the uppermost layer of the skin is affected and there are no invasive methods used. These spas may also offer manicures, pedicures, light peels and facials. The regulations for opening aesthetic spas are more loose, as there are no threatening effects to any of these services. 
Medical Aesthetic Spas
These facilities offer procedures that have a higher risk of consequence – this includes Botox and dermal filler injection treatments as well as the use of lasers and light therapy, deeper peels, microneedling and skin tightening procedures including radiofrequency and ultrasound. 
Procedures are often performed by registered medical practitioners including physicians and nurses.  Some procedures may be performed by specially trained medical aestheticians. These facilities operate as a medical office and as such, are governed by the regulations from the appropriate professional Colleges overseeing physicians and nurses. While risks are very low, some personnel are often certified in Basic Cardiac Life Support by the Canadian Heart and Stroke Foundation.
Plastic Surgery Clinics
These facilities offer all the treatments that are typically seen in a medical spa with the addition of surgical procedures such as facelifts and breast augmentations that may be prone to more serious complications. They bear the risk of permanently altering the skin and underlying tissue, or removing tissue entirely. 
In plastic surgery clinics, a licensed physician is present and available to respond at all times. This is to ensure that any kind of issues are met. Appropriate employees must be certified in either Basic Cardiac Life Support or Advanced Cardiac Life Support depending on individual responsibilities. These facilities are highly regulated by the appropriate professional Colleges. 
To find out more about specific regulations depending on North American states, visit this link.
DO Medical Professionals Need Any Additional Certification to Work in a Med Spa?
If you are a physician, nurse, or other medical professional who owns or co-owns a medical spa and would like to offer specific services yourself, then you can easily upskill by enlisting in the right training courses. For instance, to be able to administer Botox injections and dermal filler injections, you need to obtain the knowledge, precise skill, and ability to perform that treatment through a comprehensive training course such as one offered by APT Injection Training. 
We offer various courses depending on the level of experience of the professional. We also offer internationally-recognized certifications for those who would want to boost their credentials in this field. If it's your dream to open a medical spa and have further questions regarding specific med spa qualifications please feel free to contact us or check out our courses here. 
Tips to be a
Successful Injector!
Free E-Book download
Recent Posts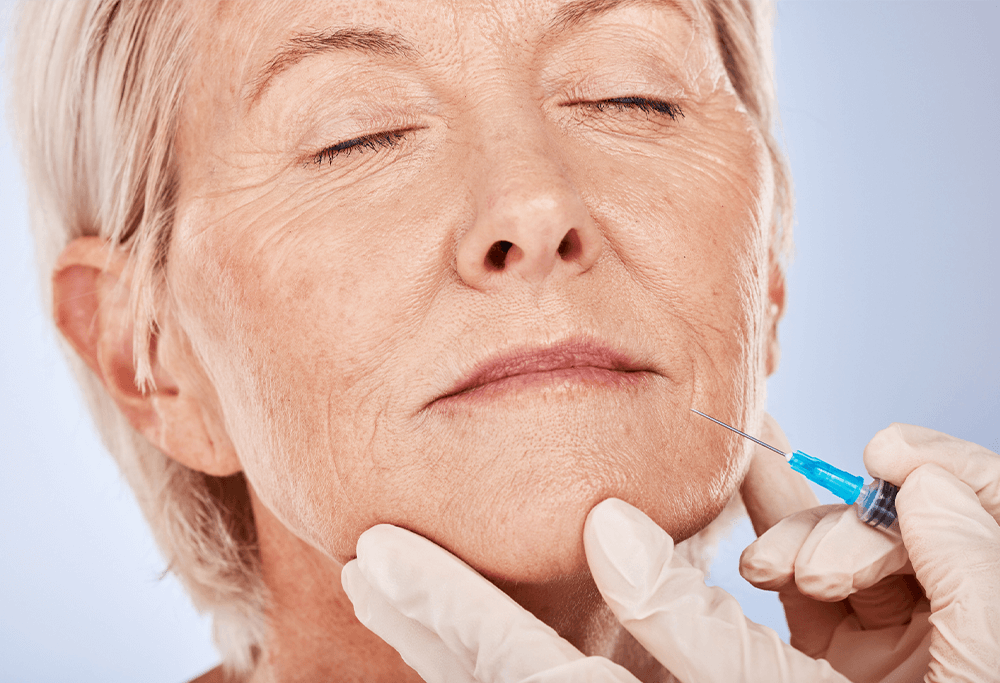 What Is Hyperdiluted Radiesse?
Aug 29 2023