blog
Who Can Perform Botox® and Dermal Filler Procedures?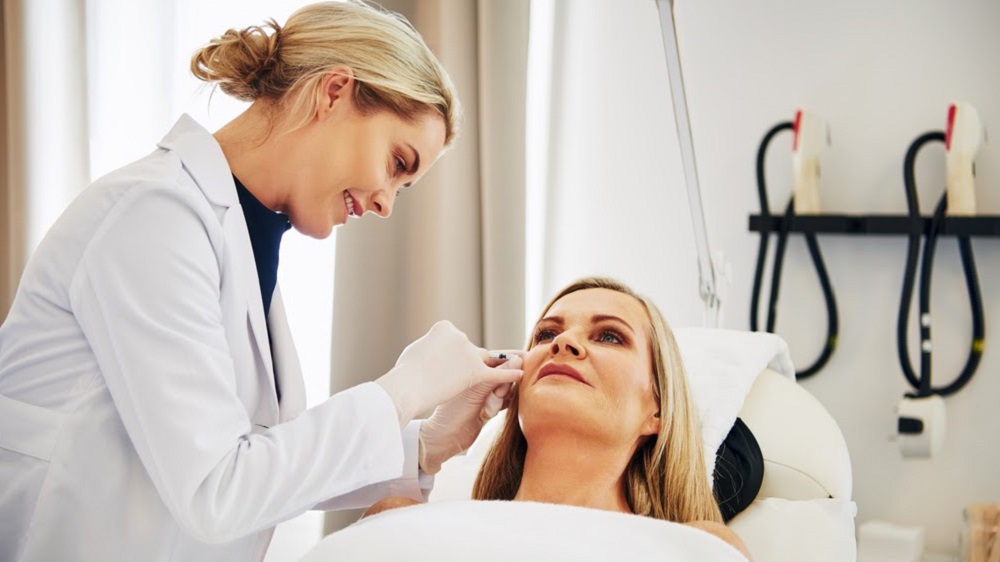 Mar 10 2020
Reading Time:

5

Minutes
Author:

Patricia Pezzano

Botox® is an injectable cosmetic procedure that is widely popular in Canada and the other parts of the world. It was listed among the top five minimally invasive cosmetic treatments performed in 2018, with 7.44 million procedures followed closely by soft-tissue fillers or dermal fillers with 2.68 million procedures. There are two types of injectables: Botox® and fillers, both of which are injected by means of a needle. While Botox® is used to reduce wrinkles by paralyzing the underlying muscles, fillers are used to fill in the wrinkles that Botox® can't remove.

Since it was first launched in the market in 2002, the demand for Botox® never dwindled, hence, the consequent rise of medical professionals seeking Botox® and dermal filler certifications. In this article, we'll cover the most frequently asked questions on this topic, including Botox® injection qualifications and why working for your dermal filler and Botox® certification is a worthy career investment. 

Let's dive right in!


Botox Injections Qualifications
Depending on your location, different state laws and regulations are surrounding various procedures. In Canada, Botox® treatments should only be provided or recommended by licensed medical physicians, dentists, or registered nurses who have also obtained relevant training in safely and effectively administering Botox® and dermal fillers.
Although they are primarily offered for aesthetic enhancements and sought by most patients for their promise of perpetual youth, Botox®, which also goes by brand names Dysport and Xeomin, are classified as a prescription-only medication. Therefore, the highest standards must be enforced to ensure that the patient receives excellent treatment.
The Canadian Association of Medical Spas and Aesthetic Surgeons (CAMACS) warns against participating in "Botox® parties," where people receive cosmetic injections in private homes or doctor offices. They emphasized that it should be administered with sterile medical equipment and in clinical settings.
Who Can Perform Botox and Dermal Filler Injections?
Licensed Medical Doctor
If you are a licensed medical physician, you are eligible to prescribe and administer both dermal filler and Botox® injection treatments to your patients, regardless of your original specialization, as long as you undergo the required toxin certification training for both. These include primary care physicians, plastic surgeons, dermatologists.
Filler and Botox® injections have different effects, but they share a few characteristics:
Minimal incisions are required, and the recovery time is relatively brief.

It's an alternative to surgery that allows you to put off a facelift.

Both Botox® and fillers can help achieve a natural appearance. Since this is the case, it's best to see an experienced doctor.

A month after the injection, you may need a minor touch-up.
Licensed Dentist
Are you a dentist? Are you interested in expanding your expertise and your current dental practice? If yes, then getting a Botox® and dermal certification would also be a wise career choice for you. Check out our Dental Filler and Botox® training to see why.
However, you must confirm with the state regulations where you practice dentistry. In some cases, dentists may be allowed to administer Botox® injection treatments but not dermal fillers. There could also be limitations wherein you can only give Botox® to patients for medical purposes, for instance, in addressing temporomandibular joint or TMJ disorders, but not as a beauty treatment.
Nurse Practitioner/Registered Nurse/Practical Nurse
Registered nurses and practical nurses can also become certified nurse injectors for both treatments. You have to enroll in neurotoxin courses and obtain a Botox® and dermal filler certification from a reputable institution. Based on CAMACS, aesthetic nurse injectors act under the guidance of a medical director and can only administer treatment in the provinces where they have received their license and practice.
If you are a nurse who wishes to start a career in the field of medical aesthetics, APT Injection Training is a great place to start. We offer an extensive list of masterfully crafted Botox® certification for nurses, including Foundation Toxin Training.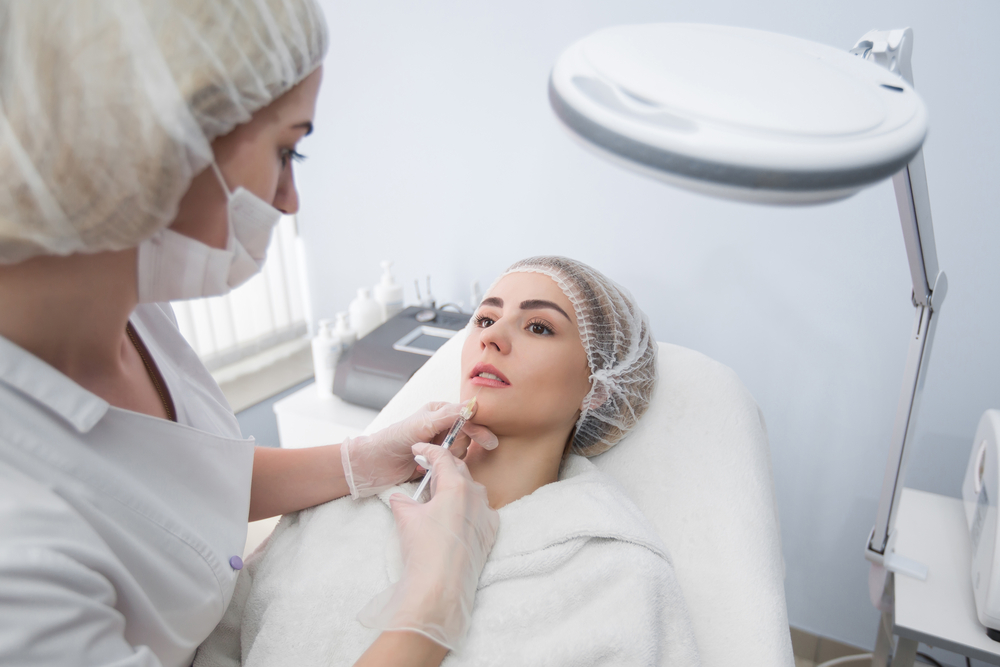 Can Aestheticians or Beauty Therapists Give BOTOX?
There are conflicting statements regarding this complicated subject. 
Beauty therapists and aestheticians are not licensed medical professionals. Therefore, they are not authorized to administer these cosmetic procedures by themselves. They can, however, assist the clinician during the treatment or by doing photo documentation. Nevertheless, there may be some aesthetic medical doctors or private medical spas who allow non-medical professionals to administer dermal filler and Botox® injection treatments with their supervision.
CAMACS discourages this because this may be illegal in some provinces and heightens the risk of medical malpractice or negligence, which could get your professional license revoked permanently. Furthermore, by personally evaluating and conducting the treatment yourself, medical professionals can guarantee that patients' cosmetic expectations are met or even exceeded and that potential complications or adverse reactions can be minimized.
With a medical background, doctors and nurses can vet patients whether they are ideal candidates, or they have allergies or underlying conditions that spell trouble. Botched Botox® procedures are not uncommon. When done incorrectly, there are serious ramifications. Patients can suffer from infections, drooping facial features, permanent vision impairment, and breathing difficulties.
Get Your BOTOX and Dermal Certification with APT
Make your time, effort, and financial efforts worthwhile by signing up for the best Botox® and dermal filler certification courses in the country. At APT, our programs are a cut above the rest. They are guaranteed to provide you with an exhaustive body of theoretical and practical knowledge on all the latest treatment techniques.
We offer flexible one-day or two-day courses. They are specifically designed for medical practitioners who would like to add Botox® in their repertoire of expertise to attract more clients. They are also perfect if you prefer to eventually take it to the next level by achieving a higher independent qualification, such as the internationally recognized International Certificate in the Principles and Practice of Clinical Injectable Therapies.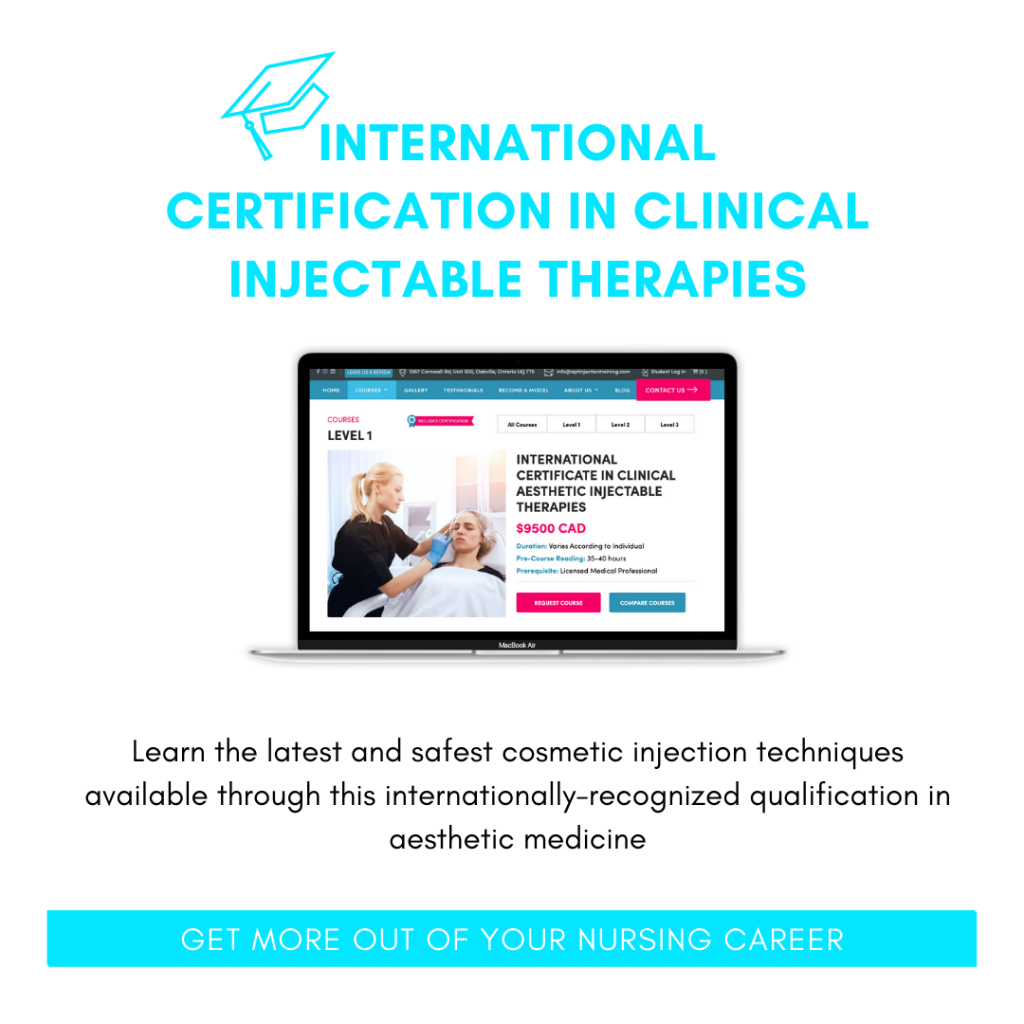 We hold intimate classes with a strict 2:1 trainee to trainer ratio to stay true to our signature personalized approach, which assures that all our students get the best value for their money and enjoy their learning experience with us.
Traditional Botox® and dermal filler certification courses only provide four (4) hours of actual training. APT recognizes the importance of this aspect in educating our students on how neurotoxin material behaves and in building their confidence as an injector. Because of this, our training courses give each student seven (7) hours per day to practice and perfect their injecting skills. In addition, our two-day training will always have 14 live patient models for hands-on training, as opposed to other courses in the market that have a limited number and where students have to take turns.
APT Botox® and dermal filler certification courses do not use saline substitutes. Our hands-on involve actual toxin and dermal filler products for our demonstration and hands-on training. This is to give our students an authentic first-time injection experience and a clearer perspective on the results to expect.
Most importantly, while typical injection training courses boast of private certifications, the truth is that they are merely marketing ploys that are meaningless in the professional aesthetic industry. APT Injection Training is the only recognized training centre in North America with International Certification, the only true certification in the industry.
For more information on our dermal filler and Botox® certification courses, please contact us today! A member of the APT Team will get in touch with you immediately.
Tips to be a
Successful Injector!
Free E-Book download
Recent Posts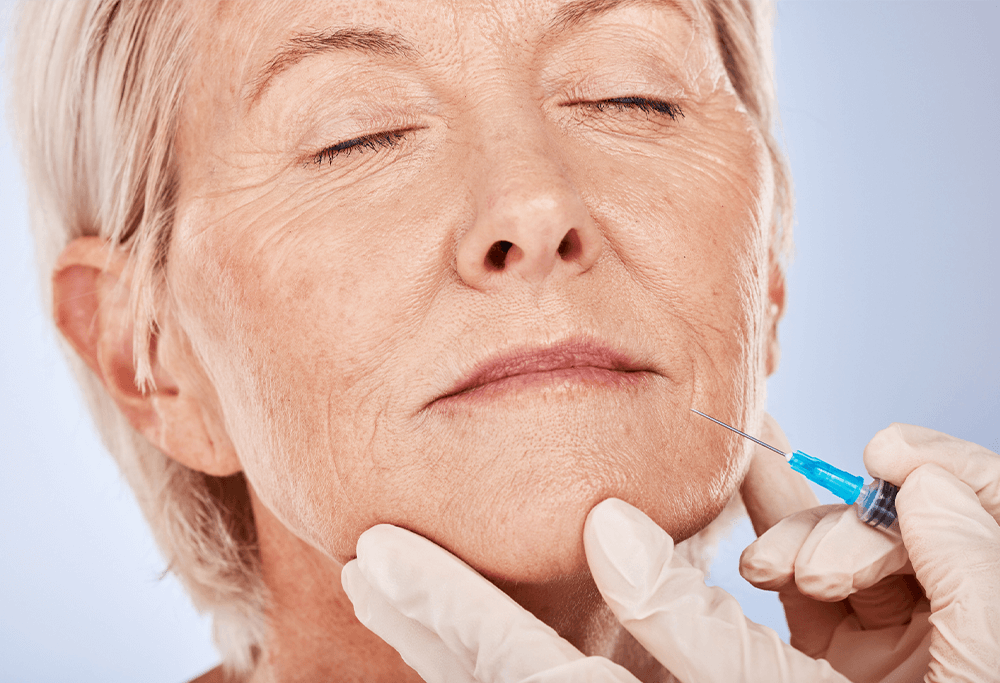 What Is Hyperdiluted Radiesse?
Aug 29 2023