blog
Why Medical Risk Assessment Is Critical For Your Practice
Sep 21 2022
Reading Time:

5

Minutes
Author:

Patricia Pezzano

Medical spas are popular among beauty and wellness aficionados because of the more sophisticated services they offer, such as lasers, slimming and anti-aging treatments. Like skincare, minor cosmetic procedures attract a reasonable portion of the population, making the hybrid industry very profitable. However, even minor procedures entail risks that without careful planning could end up in serious complications.

So, what should you do to protect your business and your clients? 

As in all medical procedures, safety is key. And the best way to ensure the safety of any medical spa treatment is with a medical risk assessment.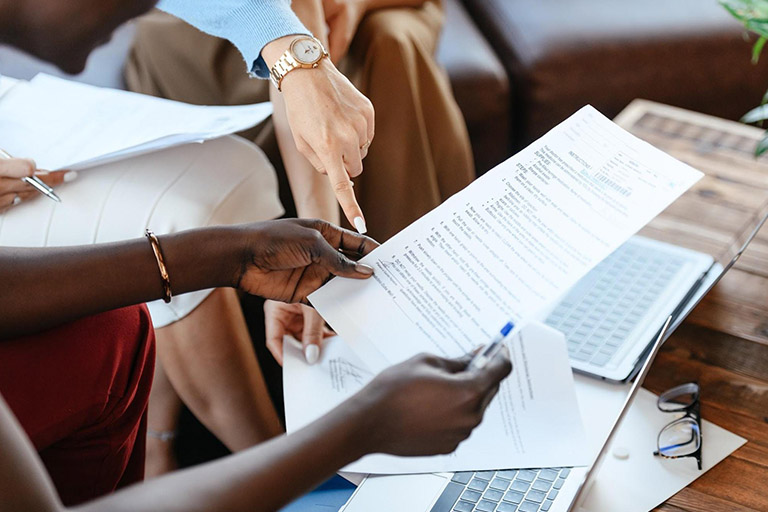 What is a Medical Risk Assessment?
A medical risk assessment is a procedure that explores potential risks and possible ways to reduce and avoid them.
When risks are assessed before any service is implemented, your establishment will have a better understanding of the items, precautions, equipment and tests required for procedures to be successful. Awareness of such helps prevent infections, accidents, shortages and of course, bad word of mouth.
Take note that a risk assessment is not only meant to keep your patrons happy, but might also be a legal requirement, depending on where you are in the world. When something goes awry, you wouldn't want to be caught violating laws which could cost you your business and professional licence.
What Comprises a Medical Risk Assessment?
There are different methods in performing medical risk assessments but essentially, every medical risk assessment should identify minimum safety standards and areas for compliance.
The Canadian Centre for Occupational Health and Safety (CCOHS), a federal corporation that promotes the implementation of occupational health, welfare and safety programs in Canada, provides a risk management template that can be used in most situations. Such generic templates are helpful in guiding your team in identifying and minimizing risks, but should you decide to use one, you should modify it to match your business model.
There are also private organizations specializing in conducting risk assessments that might be able to more systematically help you and your business manage existing and potential risks. Whether you choose to do it on your own or with a professional, remember that honesty is key in finding out if your business is indeed compliant or operating to industry standards.
The following is an overview of what usually happens during a medical risk assessment: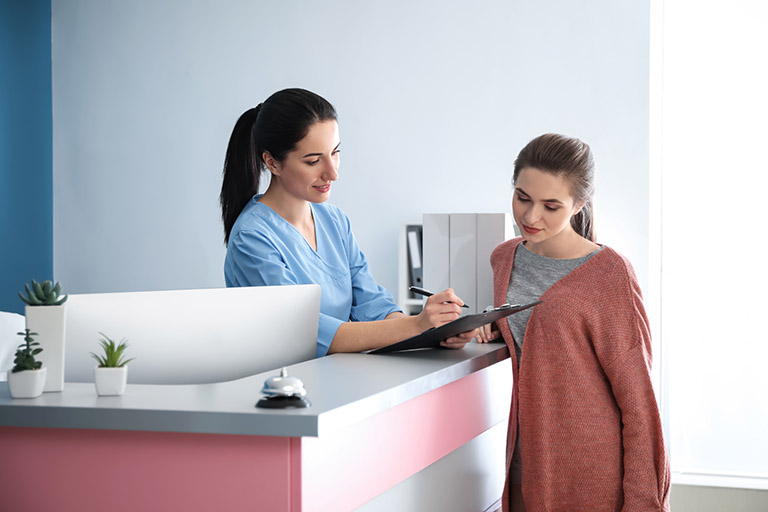 Identifying Hazards
Make a list of all workplace and procedural hazards. This can range from minor, like slippery floors and power outages, to more serious concerns like infestations and medical emergencies.
Identifying hazards is overall a good business practice, and according to SGS Canada, good spa practices involve testing for microbiological parameters. Microorganisms like Legionella, Pseudomonas, mould and other opportunistic pathogens can easily cause infection which in some cases could be fatal. It is likewise important to account for the state of your facilities, service quality and operational procedures not directly related to spa services. 
Checking Staff Qualifications
When was the last time your staff underwent training? Are your physicians qualified to perform the services that they provide? What certifications are needed for certain services?
Unlike in regular spas, many procedures offered in medical spas are considered medical procedures that only qualified physicians have the knowledge and training to perform. These procedures inherently come with serious risks, so understandably, certain qualifications are required to undertake them.
Verifying your establishment meets these requirements not only increases your clients' confidence but also contributes to treatment success rates.
Ensuring Your Insurance Coverage Is Updated
When risks have regrettably become realities, you will want to be shielded from damages and certain accountabilities. Protect yourself and your business by ensuring that your clients, your staff and your business are adequately insured. 
Review and Abide by Local Regulations
Health and safety regulations may vary based on location so make sure your business stays compliant by making a checklist of local requirements. Likewise, be on the lookout for health and safety updates that could affect these regulations. For instance, the COVID-19 pandemic has greatly influenced health and safety standards and in some areas, RT-PCR testing may be required prior to any medical appointment.
How Often Should You Undergo a Medical Risk Assessment?
Ideally, medical risk assessments should be performed at least annually, or when changes are being made, such as during renovations, when purchasing new equipment, or before offering new services. Careful monitoring and evaluation must also be done on a periodic basis to ensure compliance and discover areas for correction.
Sound like a lot of work? It is, but for good reasons.
Understanding the Importance: Real-Life Cases
Consider the story of two women who went to two different medical spas, only for one of them to end up with second-degree burns and for the other woman to lose her life before she even got to the clinic.
What happened? The first victim, Terri Bowling, underwent laser hair removal under the care of a cosmetologist—not a certified laser technician—at a spa where the only doctor was a dentist, not a licensed physician or dermatologist.
The second victim, Shiri Berg, was also scheduled for a laser treatment at a different medical spa. She was instructed to put on a numbing cream, without an initial exam or medical supervision, which resulted in an overdose and her eventual passing.
These tragic stories, published by NBC, exposed the dangers of going to a medical spa that does not follow standards for health and safety.
Not only did the clients endure trauma, the businesses were also fined, and in the latter case, a doctor's medical licence was suspended. More importantly, the ethical issues surrounding malpractice always bear more weight than the costs associated with them. Many families will agree that no amount of money will be able to make up for a loved one's death, especially when it could have been avoided.
Final Thoughts
The importance of medical risk assessment in any practice that involves minimally invasive cosmetic procedures is paramount. No medical procedure has zero risks, so take that extra precaution, for your and your clients' sake.
To learn more, visit the CCOHS website or enroll in APT's Medical Aesthetics Business Course. 
If you have yet to develop your own policy and procedure protocols yet, you can purchase our exclusive Aesthetic Policies and Procedures Binders, which can be easily customized to fit the requirements of your clinic.
Tips to be a
Successful Injector!
Free E-Book download
Recent Posts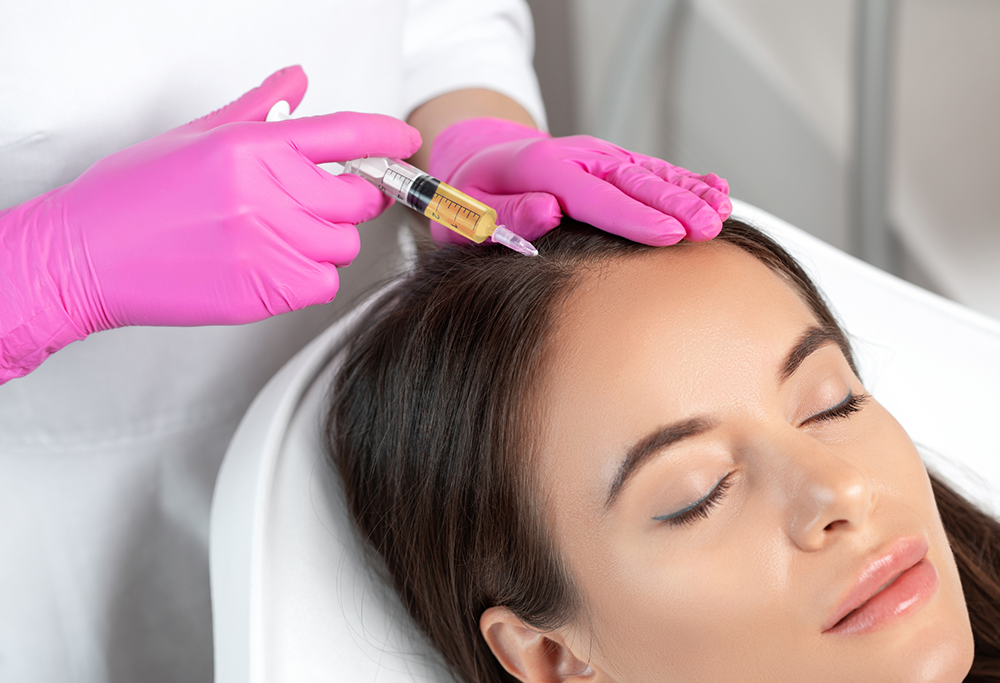 What Is Regenerative Aesthetics?
Oct 24 2023