blog
Top Reasons Why Dentists Should Incorporate Botox Into Their Practice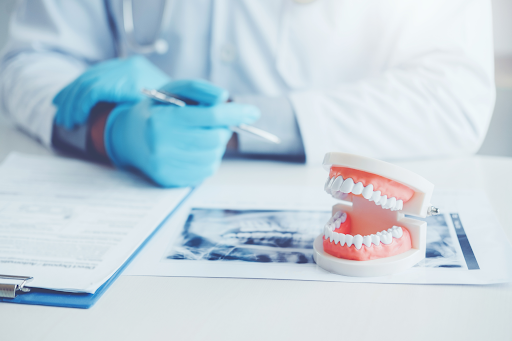 Aug 16 2021
Reading Time:

4

Minutes
Author:

Tony Pezzano

Botox is one of the many prospering trends in dentistry that many dentists are eager to adapt. Seeing the growing demand for facial rejuvenation therapies, like Botox and dermal fillers, registered healthcare professionals have become increasingly inspired to take cosmetic injection training courses.

In this article, we share the top reasons why dentists and Botox are an excellent combination. So, if you're a dentist who's considering the benefits of incorporating non-invasive medical aesthetics treatments into your practice, this one's for you. 

Let's delve right in!
1. Expertise in Oral and Maxillofacial Areas
Dentists are probably the most exceptionally qualified of all registered professionals who can perform Botox injections. 
It's not surprising to see patients feel comfortable getting Botox in dental offices because dentists have extensive medical backgrounds and training in treating the oral and maxillofacial regions. They have professional hands-on experience of injecting on the cranial nerves in the sensitive areas of the head, specifically during dental surgeries. They can leverage their fine motor skills and expertise on how muscle contraction affects teeth into administering Botox and fillers with the same precision safely and effectively.
2. Botox for Bruxism and TMJ Treatment
Using Botox for therapeutic applications, such as treating bruxism (teeth grinding) and temporomandibular joint disorder, is one of the many promising trends in dentistry that many practitioners are keen to get on board.  
Beyond its aesthetic benefits, Botox helps relieve headaches, pain, spasm, and tension when injected in small doses into the masseter muscles. The botulinum toxin works by disrupting the signals to specific muscles responsible for the TMJ pain and clenching and grinding of the teeth.
3. A Complement for Cosmetic Dentistry
Dentists and Botox also make sense when you think about how the two can take cosmetic dentistry to a whole new level. Injectable cosmetic treatments can make smile makeovers even better. Dentists can achieve exquisite results given their in-depth understanding of facial anatomy, considering many contributing factors to achieve a balanced facial profile and correct lip and teeth ratio when mapping out treatment plans. 
More dentists are becoming increasingly interested in using Botox to address "gummy smiles" by injecting a small dosage of botulinum toxin to the levator labii superioris alaeque nasi muscle. In addition, Botox and fillers also offer aesthetic enhancement for patients concerned about sagging jowls due to facial volume loss, excessively thin lips, and prominent fine lines and wrinkles due to skin aging.
4. Improve Patient Retention Rate
Dentists and Botox are becoming a more mainstream concept, with dental practitioners getting more inquiries from new and existing patients. It's one of the many popular trends in dentistry that dentists should know better than to ignore if they do not want to be left behind by their local competition. 
Patients feel more comfortable and confident getting Botox treatments from dentists because they trust that they will get the same professionalism and standard of care. They also feel reassured knowing dental clinics have stringent sterilization processes, minimizing concerns of risks of a botched Botox procedure.
Dentists who pursue certificate training courses on Botox for dental use see increased patient retention rates as they attract new patients and satisfy existing ones. The beauty of Botox and other cosmetic injectable therapies is that patients have to come back at least once a year to maintain its aesthetic benefits, guaranteeing a long and lasting relationship.
5. Canada Supports Dentists in Aesthetic Medicine
Can dentists do Botox? Yes. Botox is a prescription-only medicine that a registered doctor or dentist must only prescribe after completing a full assessment. Canada's current regulations support dentists and other registered physicians to administer Botox both as a therapeutic and cosmetic treatment. 
6. Personal and Professional Growth and Development
Botox training courses open endless opportunities as they crossover the world of facial aesthetics. More than keeping up to date with the hottest trends in dentistry, pursuing lifelong learning by enrolling in a cosmetic injection program allows them to:
Rediscover or develop new professional interests and goals
Boost confidence personally and professionally
Reap health benefits of actively pursuing learning by keeping the mind and body constantly and positively challenged
Become more adaptable and open-minded about change or new ways of working 
Create meaningful relationships and expand their professional network
Unlock career opportunities with their combined expertise as dentists and Botox injectors
Have more options in terms of how you'd wish to advance your career, given your broader skillset
Stay relevant by continuing to adapt to innovations and changes in your field
Boost revenue with a bigger client database 
Dental Filler and Botulinum Toxin Training for Dentists
Botox in dentistry is a natural progression as many begin to realize the potential value of aesthetic medicine in broadening the horizon for their existing practice. APT Injection Training has trained countless Foundation Toxin and Basic Filler training graduates from the dental industry who have gone on to have successful careers.
See what the aesthetic world has in store for you. Start by signing up for our introductory Botox course for dentists and upgrading to a Certificate In Clinical Aesthetic Injectable Therapies if you want to take your cosmetic injection career further. This qualification is awarded by OTHM, which is a globally recognized, well-respected, regulated awarding body. APT Injection Training administers this qualification in conjunction with MATA Training Academy located in the United Kingdom.
For more information on our Dentists and Botox Training, please don't hesitate to get in touch with us today! A member of the APT Team will get in touch with you immediately.
Tips to be a
Successful Injector!
Free E-Book download
Recent Posts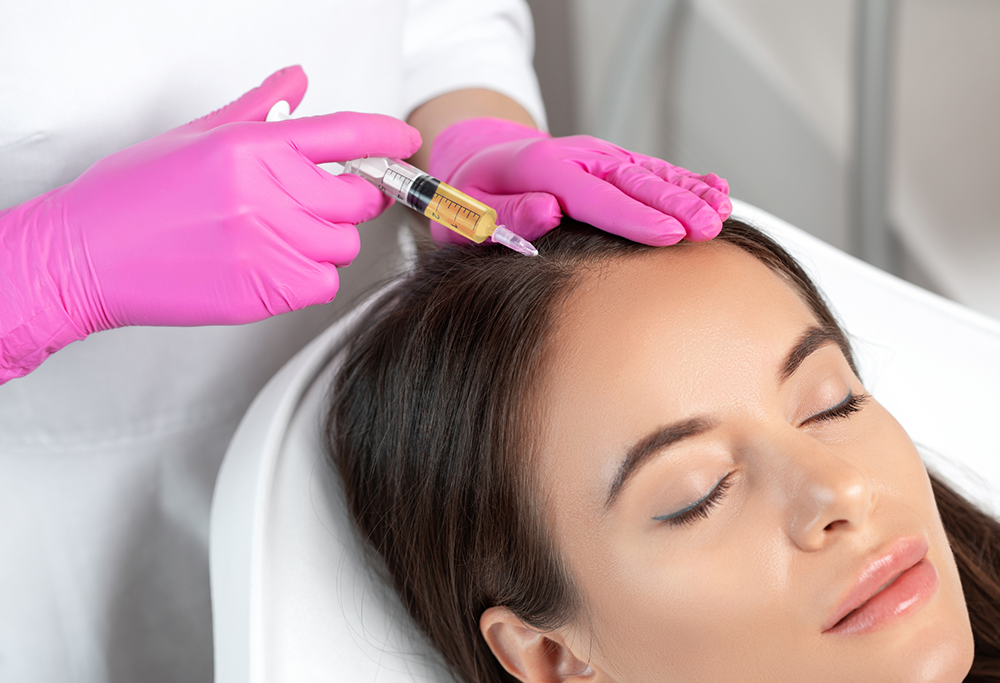 What Is Regenerative Aesthetics?
Oct 24 2023