blog
The Rise of Medical Tourism and Its Impact on Canadian Healthcare
Sep 19 2023
Reading Time:

4

Minutes
Author:

Patricia Pezzano

The surge in medical tourism isn't just a global trend—it's catching on right here in Canada. Despite our country being celebrated for its healthcare system, more and more Canadians are looking abroad for medical treatments. Why is this happening?

There are several factors at play, including wait times, cost, and available treatment options, all of which have worsened since the COVID-19 pandemic. These factors continue to be felt across the country and people seem to be reacting accordingly.

In this blog, we will explore this phenomenon, what it means, and explain why there is still value in keeping your practice here in Canada.
Why Are Canadians Seeking Medical Treatment Abroad?
The answer isn't simple, but it is crucial to understand, especially since 2022 when North America became the largest contributor to the medical tourism market.
Forecasts expect the global medical tourism market to grow from $35.77 billion in 2022 to nearly $40 billion in 2023. This is a staggering compound annual growth rate of 11.7%, which could have far-reaching repercussions.
Long Wait Times
The clock is ticking, and Canadians are growing impatient.
Imagine waiting 27.4 weeks—that's over half a year—just to get treatment after your general doctor refers you to a specialist. Unfortunately, specialist physicians in Canada reported this as the median wait time between referral and treatment in 2022. Canadians are packing their bags and crossing borders for quicker care.
Cost of Treatment
Having universal health care does not mean everything is free.
For example, someone who has been recommended Botox for migraines is likely to find themselves paying for this treatment out of their own pocket. This is also true for cosmetic surgery, some dental procedures, some dermatological procedures, and more. Many Canadians are opting to look elsewhere to get what isn't covered at a better price.
More Advanced Options
Canadians have grown frustrated with their treatment options, too.
Canada is falling behind in terms of its offerings. Case in point: the British Columbia provincial government has begun sending up to 50 cancer patients per week to the United States for specialized radiation treatment. In circumstances like these, crossing borders to seek treatment becomes less of a choice and more of a medical necessity.
Risks of Medical Tourism
However, as you might expect, looking elsewhere for medical care has its risks. Medical tourism can be dangerous and have undesired outcomes.
Exposure to Diseases or Infections
Different countries have different standards for their medical facilities. Canadians may find themselves exposed to diseases or infections they wouldn't have encountered at home, which can be quite risky.
Travel Risks
Travelling can be dangerous, especially after undergoing a medical procedure. For example, those who have undergone hip or knee surgery are at an increased risk of deep vein thrombosis as well as blood clots.
Language Barriers
Language can be more than just a simple barrier – it can be a wall, especially when it comes to understanding your medical procedures. Misunderstandings can lead to informed consent issues or even legal implications for international patients.
Quality of Care
Moreover, not all countries maintain stringent medical licensure or accreditation requirements. Counterfeit medications and subpar medical devices might be used, and follow-up care could end up costing more than anticipated.
Impact on Canadian Healthcare
Medical tourists aren't just patients—they're practitioners, too.
Canada's medical schools are so competitive that they're turning away aspiring doctors. This leads them to seek their education abroad and never return, contributing to the ongoing "brain drain" of talent we have seen across industries.
Unfortunately, this stretches those who remain even thinner. The unprecedented demands levied at Canadian hospitals during the pandemic no doubt skewed the numbers, but more doctors than ever working overtime is hardly a sustainable solution.
The Canadian health care system has become both an undesirable place to receive treatment, and an undesirable place to work. The only way forward is to continue to invest in the sector, and support hard-working professionals. Canadians will always need treatment, and getting it on home soil still is and should always be the best option.
Why Study in Canada?
Despite all these ongoing frustrations, the quality of education in Canada is extremely high and will prepare you to succeed anywhere. Many even offer internal certifications that enable you to practice anywhere in the world, should you choose to do so.
High-quality education is universal, and many of the institutions in our country are among the best in the world. Professionals who pursue their education here will undoubtedly go on to have successful careers in medicine and beyond.
Furthermore, as we mentioned, there are plenty of medical tourists seeking care from healthcare facilities here in Canada. Our situation is frustrating, but still much better than the majority of the world.
Work With APT Injection Training
The medical tourism industry is real—how will you respond?
If you are an aspiring cosmetic injector looking to develop the skills needed to succeed in the rapidly changing world of medicine, then APT Injection Training is the place for you. At our Oakville facility, you will get hands-on experience under the guidance of industry experts who will help prepare you for a rewarding career.
Contact us today to get started!
Tips to be a
Successful Injector!
Free E-Book download
Recent Posts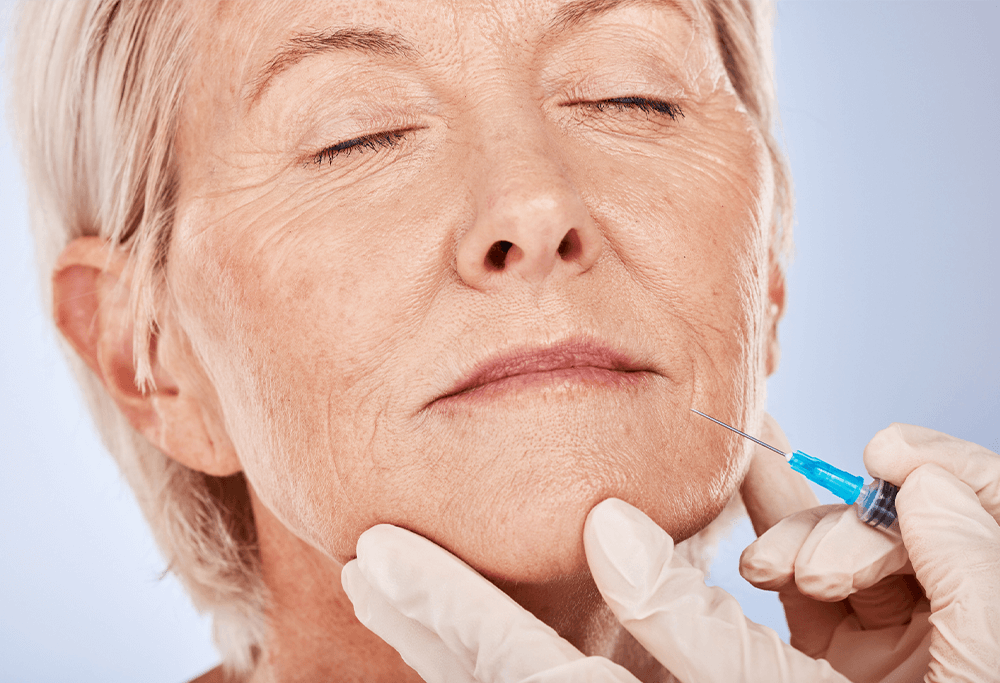 What Is Hyperdiluted Radiesse?
Aug 29 2023


What Is the Cannula Technique?
Aug 15 2023