blog
The Benefits and Uses of Ultrasound in Aesthetic Medicine
Nov 30 2022
Reading Time:

3

Minutes
Author:

Cathy Longley

Most aesthetic procedures such as Botox and dermal fillers are generally safe. But let's face it, no matter how small the odds are, complications can happen.

These odds can further be reduced to almost none with the use of ultrasound.

In this article, we explore the uses of ultrasound in medicine—particularly in aesthetic practice—its benefits, limitations, and where its future lies in the aesthetic industry.
What Is Ultrasound Technology?
Ultrasound is an imaging method that utilizes sound waves to produce images of structures within the body. In medicine, images provide valuable information to diagnose diseases.
Other uses of ultrasound in medicine include:
Examination of breast lumps;

Monitoring the health of babies in utero;

Blood flow evaluation;

Assessment of bone fragility; 

Treatment of medical conditions;

And more.
The Uses of Ultrasound in Aesthetic Practice
Ultrasound isn't bounded in the diagnoses and treatment of diseases; it also has valuable uses in aesthetics and cosmetic medicine. Some of these are:
Vascular Mapping 
Vascular mapping involves scanning the face to locate arteries and blood vessels. This guides practitioners to accurately target the dermal plane where the filler should be injected.
Measuring Dermal Thickness
Aside from knowing where to specifically inject, ultrasound can also be used to measure dermal thickness before performing microneedling and other procedures. This way, you can set the instrument or tool at the correct depth.
Additionally, measuring the dermal thickness with the use of ultrasound will show the difference after injecting a collagen-stimulating filler.
Measuring Fat Thickness
Ultrasound can be used to measure the fat thickness. This is important to see the difference before and after injecting deoxycholic acid or using a body contouring treatment.
Monitoring of Treatment
An ultrasound scan allows practitioners to evaluate, track, and prove the impact and effectiveness of various rejuvenating products and treatments.
With this technology, increases in hydration, fibre plumpness, collagen formation, and more can be seen at an early stage even before it becomes visible. An ultrasound algorithm is even being developed to numerically represent changes in the structure of the skin.
Benefits of Ultrasound for Patients and Aesthetic Practitioners
Prevents Vascular Occlusions
Vascular occlusion is when blood can no longer pass normally through a vessel, reducing blood flow to the parts below the blockage and causing the skin there to be starved of oxygen and potentially die if appropriate treatment with hyaluronidase is not administered.
Vascular occlusion is very rare. It can result for the the inadvertent deposition of filler into a blood vessel. It is impossible to know the location of ALL vessels under the skin and with the help of ultrasound, practitioners can visualize the larger underlying vessels and work to avoid this rare but serious complication.
Resolving Filler Complications
Through the use of ultrasound, practitioners can see where the blood is flowing and determine by the colour if the blood is flowing in or out. Ultrasound can help target the precise area of a vascular occlusion if it does happen. This allows for treatment to occur in a more timely concise manner.  
Once the location of the occlusion is confirmed, the practitioner can then inject the hyaluronidase into the area and watch the filler dissolve to re-establish blood flow.
Other Benefits
Using ultrasound in aesthetic practice has many other benefits:
It helps reinforce the practitioner's 3D anatomical knowledge base;

It can help distinguish pre existing filler and nodules 

It gives the injector's peace of mind and increased confidence in administering treatments; and

It lessens the patient's stress during injections/treatments.
Learn How to be a Master Injector at APT
Despite its potential in enhancing safety, ultrasound hasn't yet become a mainstream tool in aesthetic practice  because the technology has only recently evolved to provide a compact ultrasound handpiece that can be used for facial indications. 
However, there are a number of portable, high-quality, high-frequency, and fit-for-purpose ultrasound devices today that you can use to make filler treatments much safer. 
APT Injection Training is dedicated to providing the highest possible standard of education and practice in facial rejuvenation injection techniques. If you want to learn how to become a master injector and avoid dermal filler complications, check out the courses we offer or get in touch with us today.
Tips to be a
Successful Injector!
Free E-Book download
Recent Posts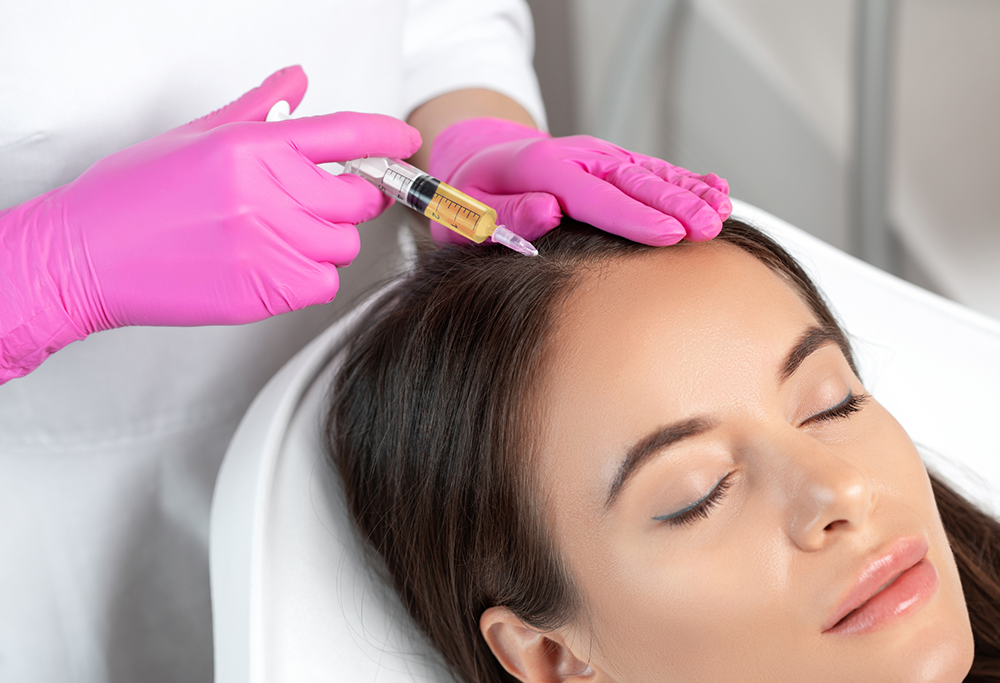 What Is Regenerative Aesthetics?
Oct 24 2023